It's hard to believe that Thanksgiving is around the corner, which means that Christmas and Hanukkah aren't far behind. In terms of food, the holiday season brings a mixed blessing — the gratitude of abundance, paired with the fear of gaining too much weight at this time of year! So let's fill this pre-holiday season week with lighter dishes from around the world before the craving for more traditional holiday fare kicks in. Lets start with Sweet-and-Sour Stir-Fried Vegetables with Seitan or Tempeh. This is especially good served over bean-thread noodles or Asian brown rice vermicelli, but soba or udon work well, too. Long-grain brown rice and brown basmati rice are good choices as well.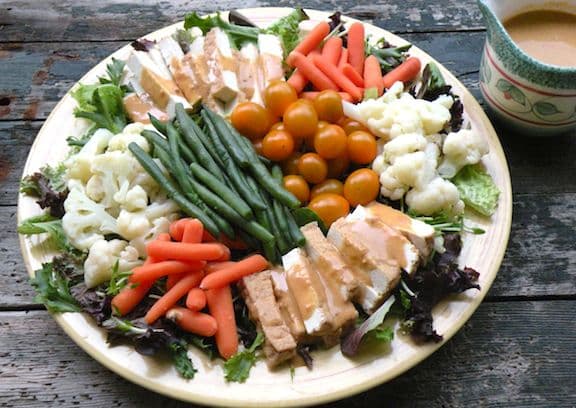 Gado-Gado Inspired Salad is an Indonesian composed platter featuring raw and cooked vegetables, arranged in separate mounds and served with a rich peanut-coconut dressing. With tempeh (or sometimes tofu) as the usual protein on the platter, this is meant to be a one-dish meal. Though entirely optional, plain cooked rice is often served with this dish; an aromatic brown Basmati is very nice.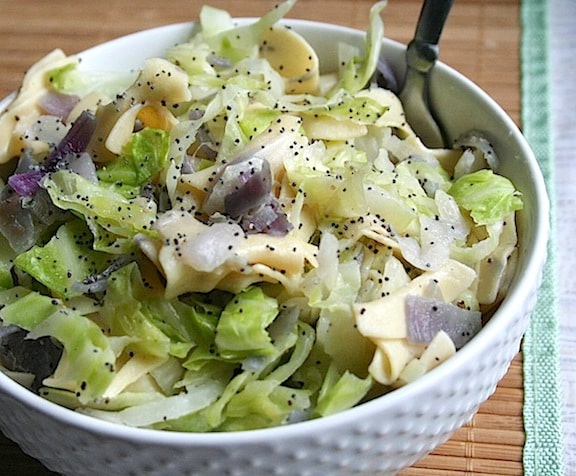 The preparation of Hungarian-Style Noodles with Cabbage and Poppy Seeds, tasty Slavic-inspired dish, can be greatly simplified by using pre-shredded coleslaw cabbage, but for flavor, I prefer a fresh green cabbage. For a complete, easy meal, serve with a simple bean dish and a salad of mixed greens, tomatoes, peppers, and carrots.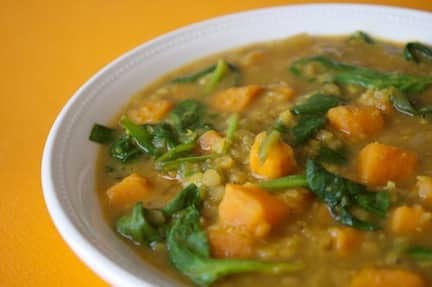 Lindsay Nixon of Happy Herbivore fame calls her Indian-inspired Sweet Potato Dal "Dal-icious"! It's so flavorful, she says, you'll want seconds. and thirds, so you may want to double or triple this recipe. All you need to complete the meal is a flatbread and simple salad.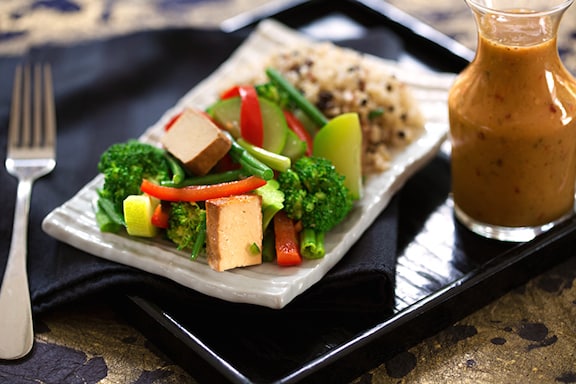 Thai-Style Green Vegetables with Coconut-Peanut Sauce offers a nice change of pace from the usual stir-fries. What makes this dish great is a rich and delectable peanut sauce. Served over hot cooked rice; add a platter of cherry tomatoes and carrot sticks to complete the meal.