So far, most everyone I speak to, no matter where they live, are experiencing a rather mild November — some even complain that it still seems like summer. And there are still climate change skeptics? This week's dinner selections will satisfy cravings for warm meals that aren't yet wintery. Let's start the week with Vegan Pasta Bolognese, a classic Italian specialty. The tomato sauce is made meat-free with high-protein quinoa and flavored with wine, garlic, bell pepper, and seasonings. Simple and hearty, this is a perfect weeknight meal served with a colorful salad.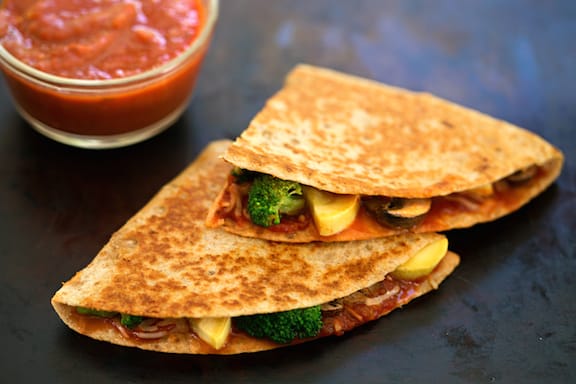 With Tuesday being election day in the U.S., who can focus on dinner? So here's one of our easiest recipes, Vegan Pizzadillas. This fast and fun dinner idea is a mash-up of pizza and quesadillas. Basically, you're filling soft taco-size tortillas with the kinds of ingredients you'd use for making pizza — marinara sauce, vegan cheese, and lots of veggies. All you need to complete this meal is a substantial salad with some cooked quinoa, beans or chickpeas, and/or sunflower seeds for a protein boost.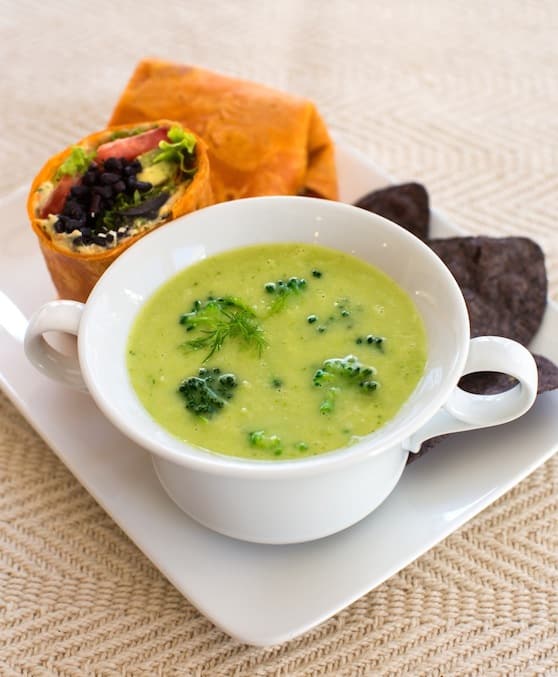 A longtime favorite in our family of broccoli enthusiasts, Vegan Cream of Broccoli Soup gets a thick, creamy base from pureed white beans or tofu. The addition of green peas at the end of cooking time brightens the color and heightens the flavor of the soup. This is great served with many kinds of wraps or sandwiches.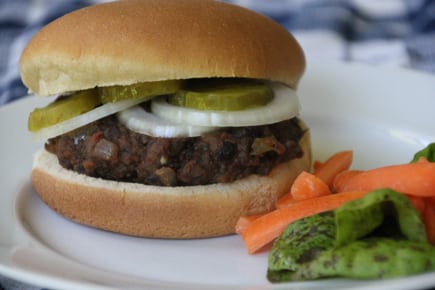 Black Bean Sloppy Joes are a go-to recipe that you can make even when you're at the tail end of a wearisome day. These are delicious with a big salad or coleslaw and baked sweet potatoes or, if time or patience aren't an issue, Potato or Sweet Potato Oven "Fries."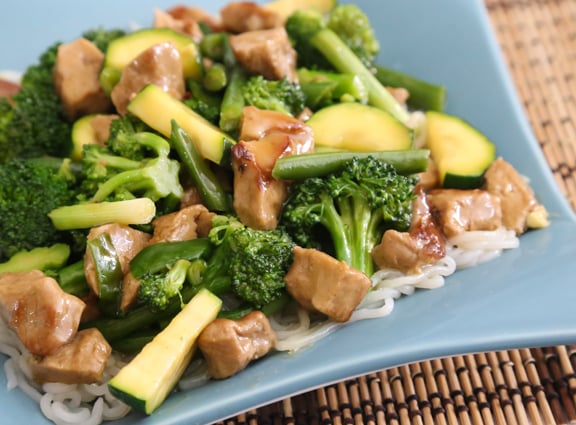 For your Friday night meal, instead of going out for Chinese, how about staying for this Asian-inspired stir-fry? Triple-Jade Stir-Fry with Tofu or Seitan is inspired by the dish of the same name you may have had in restaurants. "Triple Jade" refers to the three green veggies used — green beans, broccoli, and zucchini. Serve over hot cooked rice or noodles, or on its own.