Vegans need comfort food just as much as anyone else. Salads and smoothies are great, but during sad or difficult moments, or when you're under the weather, they just don't do the trick. Warm and soothing, comfort foods also contain just the right amount of nostalgia — and love. Take this this simple, tasty Mock Chicken Noodle Soup; it recalls a comfort food from my childhood — minus the poor bird. There's a Yiddish proverb that goes: "Worries go down better with soup." How true!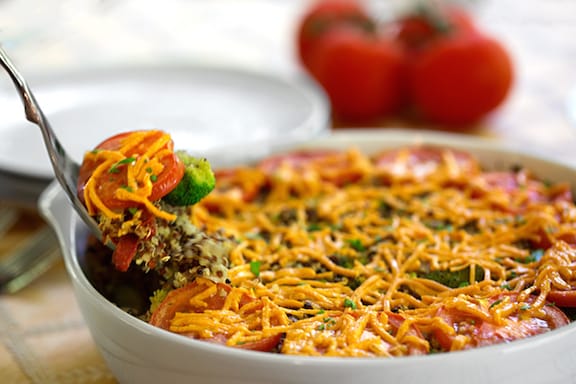 Easy Quinoa, Broccoli, and Vegan Cheese Casserole makes for a dish that's both nourishing and comforting. Serve with baked sweet potatoes if possible, another great comfort food.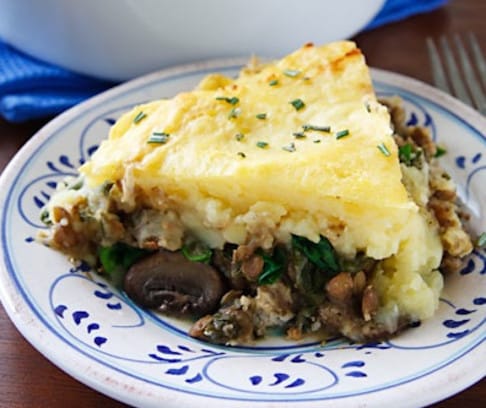 There are no words to describe Lentil and Mushroom Shepherd's Pie other than as a deep dish of absolute comfort. It's a bit of a project, but not difficult, and definitely worth it for a special occasion meal.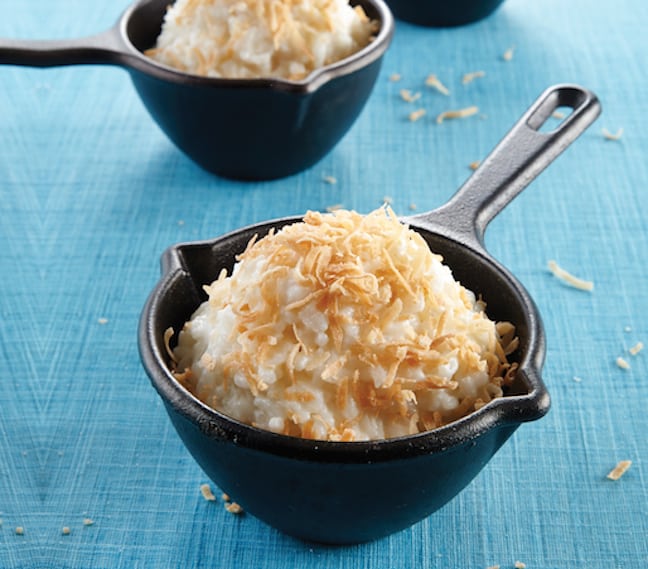 Julie Hasson's Coconut Rice Pudding gives you a fun new flavor twist on an old-fashioned dessert. It will keep for several days refrigerated and is just as delicious served chilled.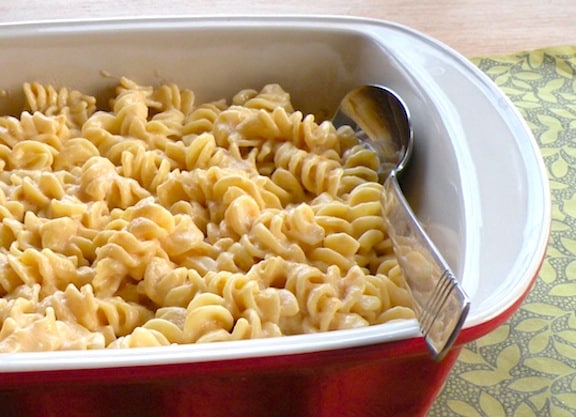 Our basic Vegan Macaroni and Cheese is rich and super-comforting. Using pureed silken tofu as a base makes it super easy.  Boost the nutrition of this comfort food meal by serving with plenty of fresh veggies — this goes well with simply prepared broccoli or kale — and a colorful salad or platter of fresh cut vegetables with dip.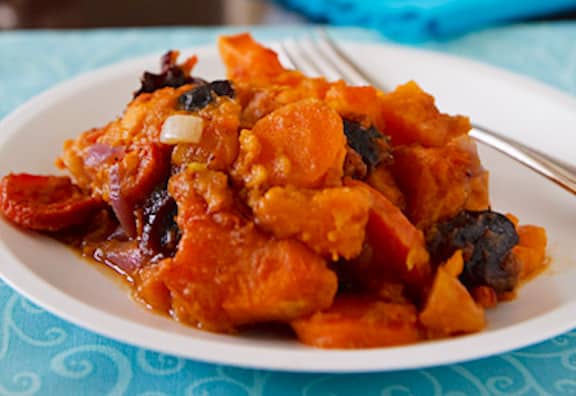 You don't have to wait for a Jewish holiday (or even be Jewish) to love one of the most beloved Eastern European standards, Sweet Potato Tzimmes. It's a roasted vegetable dish that is made a number of ways, depending on the occasion, but always includes carrots and sweet potatoes, with the added sweetness of fresh and dried fruits.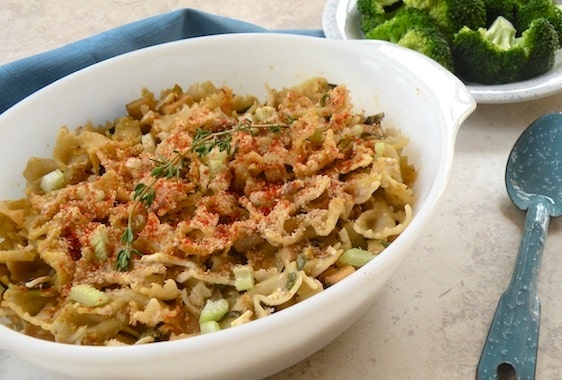 Here's a vegan version of the vintage tuna-noodle casserole that evokes 1950s TV moms in shirtwaist dresses, wearing pearls. In Mom's "Tofuna"-Noodle Skillet, firm and chewy baked tofu stands in for the tuna.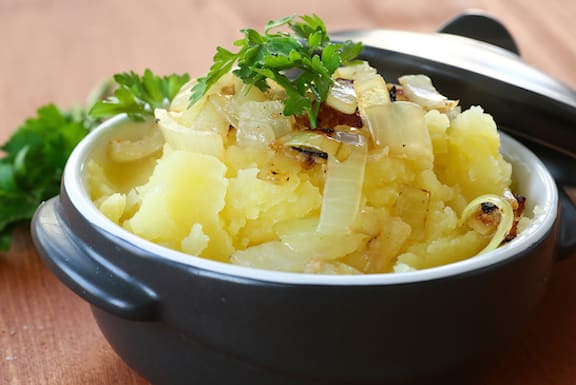 Mozzarella Mashed Potato Pie is a casserole-like dish of mashed potatoes and melted cheese, veganized with Daiya or Follow Your Heart vegan cheeses. It's just as good as any dairy version.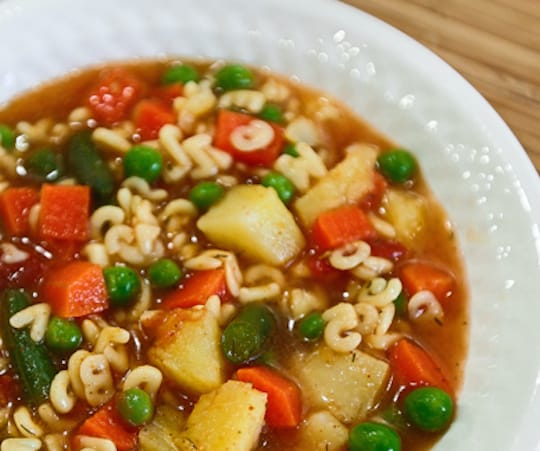 Give your inner child (or actual child) some comfort with Alphabet Soup! Start it about 30 minutes before you want to serve it. As kids get older, you can leave out the alphabets (or replace them with tiny shells, orzo, or other small pasta), but those letters floating around in the soup gives it great appeal to young eaters. This soup will recall the canned version—but it's much better and fresher.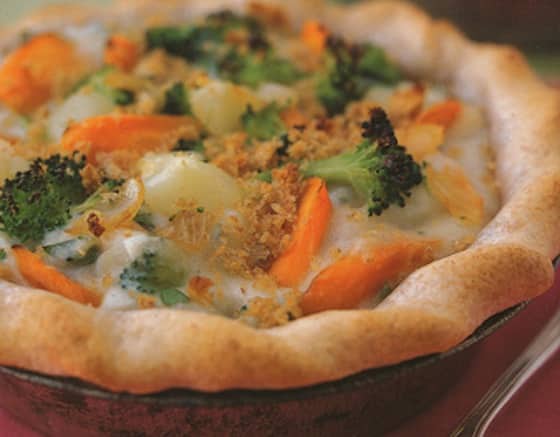 Everyone loves the nostalgic classic, Hearty Vegetable Pot Pie. Many VegKitchen readers have let us know that this mild dish of hearty veggies enclosed in pie crust is on their regular cool-weather meal rotation; it's also a crowd-pleasing vegan option for a Thanksgiving or Christmas menu.