When summer's scorching heat reaches its peak, few foods are better at keeping you refreshed and hydrated than watermelon. Make sure to use plenty of this vitamin-packed summer fruit during the height of its season, July and August. Seedless watermelon has become more and more common, sparing you from removing pesky pits one by one. Chill the watermelon for a few hours if you buy it at room temperature, since that's how it tastes best.
There are few beverages more hydrating for summer's hottest days than a fresh watermelon slush. This semi-frozen Watermelon-Strawberry Slush, at top, will keep you cool and refreshed.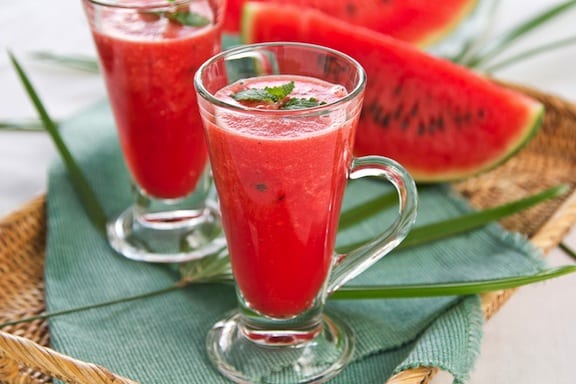 In this simple Watermelon Slushy, pineapple and watermelon combined are sweet enough so no extra sweetness is needed.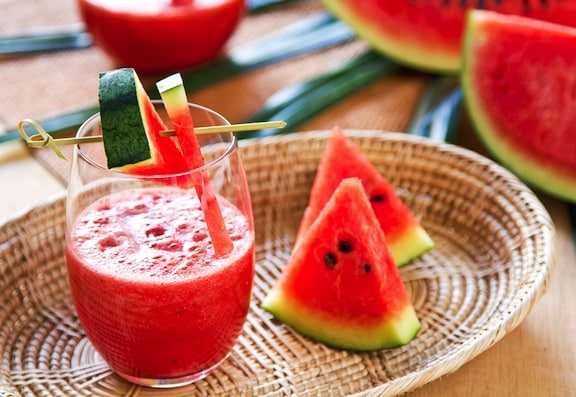 Watermelon-Cucumber Cooler combines two of the most refreshing ingredients around. It's perfect as an everyday summer drink, and according to its creator, is a great cure for hangovers, too!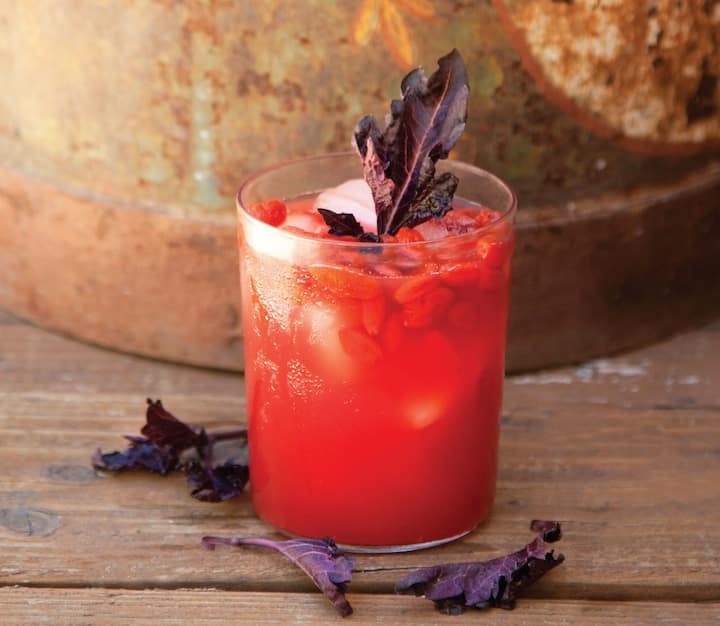 Basil actually enhances the natural flavor of watermelon, as you'll see in this tasty Watermelon-Goji Berry Juice. You can choose to either blend the soaked and plumped goji berries into the final drink, or leave them whole as juicy little morsels.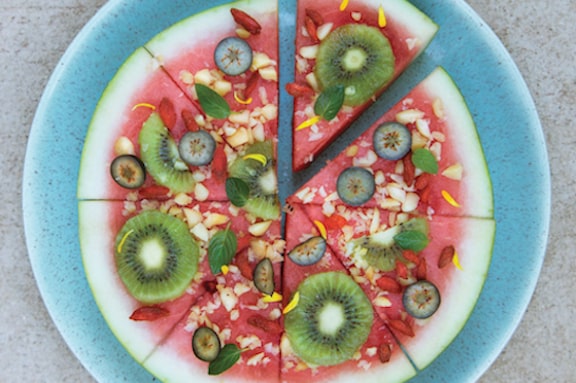 Watermelon Pizza just might be the healthiest) "pizza" ever! Kids love making this fun recipe, and you may just find that you do too. Although the recipe calls for specific amounts and ingredients that go nicely together, the truth is it's highly flexible, and you can easily omit, swap, or add your kids' favorite fruits and ingredients. Or just put all the ingredients on the table to create a "pizza factory," and let the kids assemble their own pizza—a wonderful way to get children excited about vibrantly healthy food.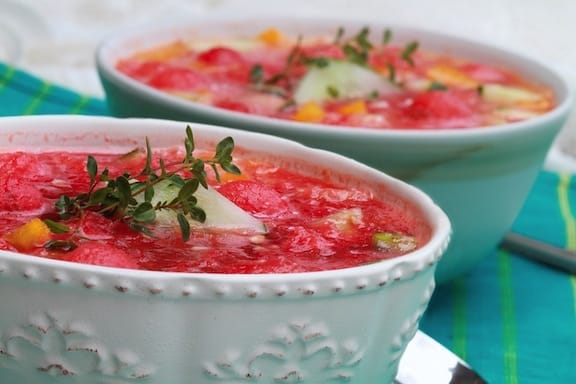 Adding summer fruit like watermelon and peaches (or nectarines) to a classic tomato gazpacho works surprisingly well. In this Watermelon and Peach Gazpacho, the sweet and piquant flavors play off of one another in a palate-pleasing way.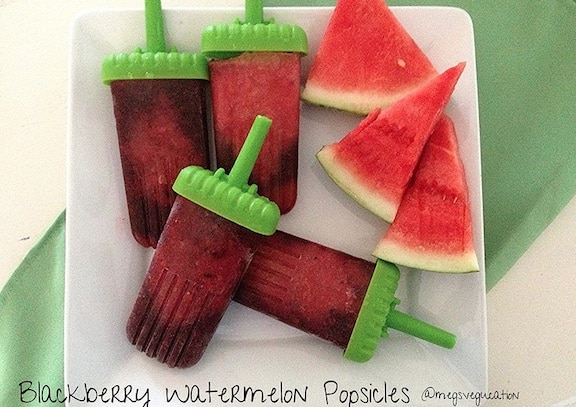 Popsicles are all the rage, and perfect for a summer treat made of watermelon and berries. You'l be surprised how easy it is to make these Blackberry-Watermelon Popsicles, and how delicious the outcome is.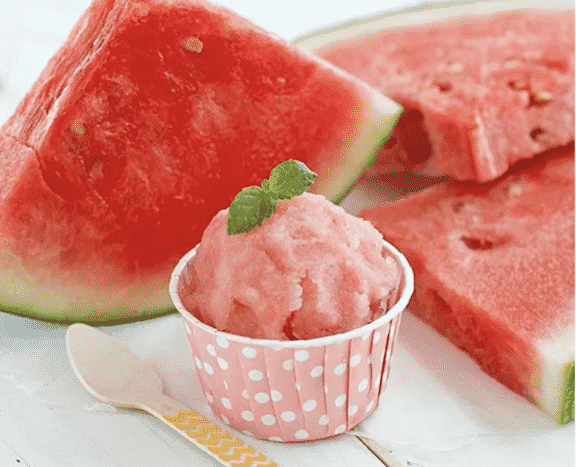 From OhMyVeggies, The nice thing about this Ginger Watermelon Italian Ice is that it's easily adaptable. Do you have a lot of mint growing in the garden? Add that to the syrup instead of ginger. Basil will work well too. Use plain simple syrup and add the zest from a lemon or lime or two for a more citrusy flavor.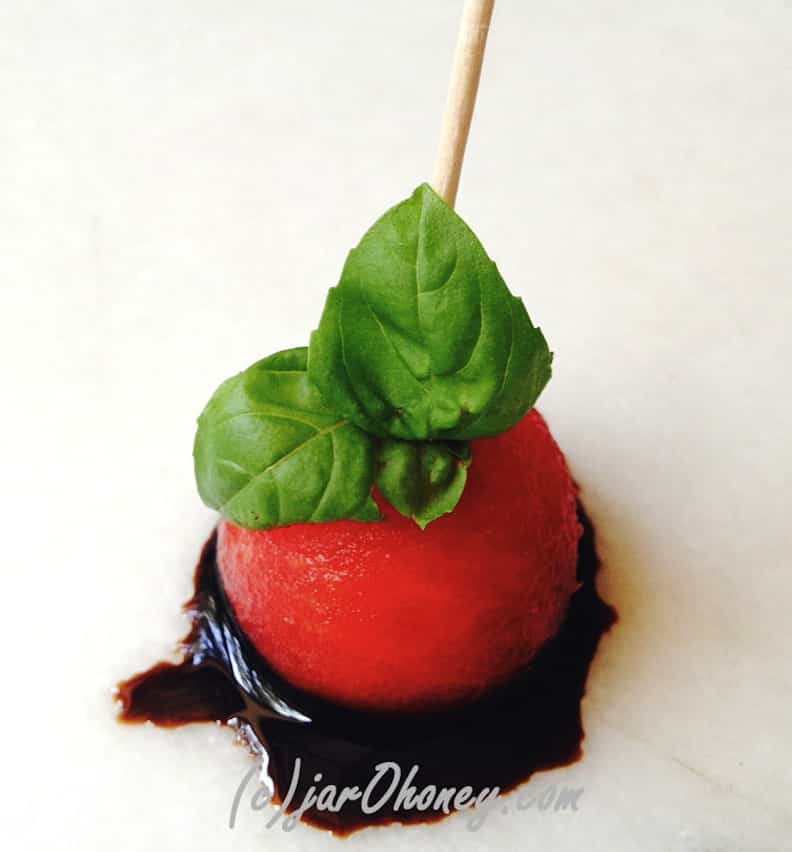 Finally, Balsamic-Basil Watermelon Antipasto by Joelle Amiot is a unique summer appetizer. These single bites are a surprising mix of sweet and savory and have a slight tang to them.