Garlicky Roasted Root Vegetables is a prime example of how slow roasting brings out the natural sweetness of root vegetables — sweet potatoes, parsnips, and beets. This veggie side dish everyone will love was created by Leslie Cerier.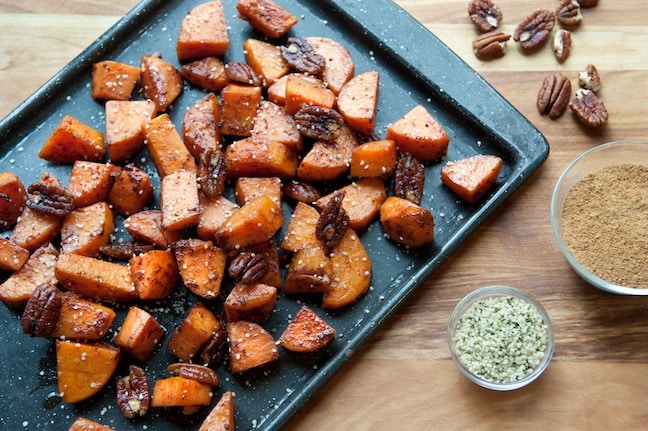 Roasted Sweet Potatoes with Pecans is another delectable offering from Leslie. Make this festive roasted sweet potato dish anytime you want to warm up the house with the sweet aromas of cinnamon and nutmeg. It's a perfect side dish for the winter holiday table, too!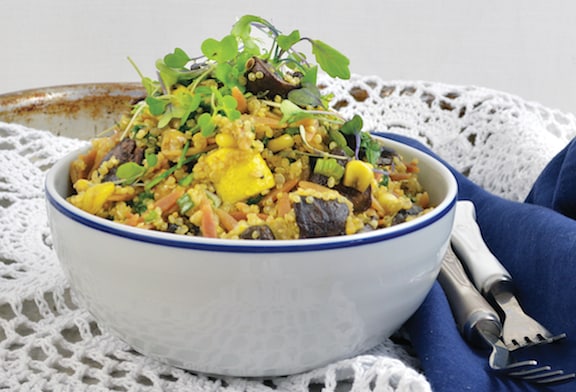 Roasted Zucchini and Mushroom Pilaf Bowl by Zsu Dever presents veggies roasted to perfection and stirred into a quinoa pilaf that is accented with scallions and arugula.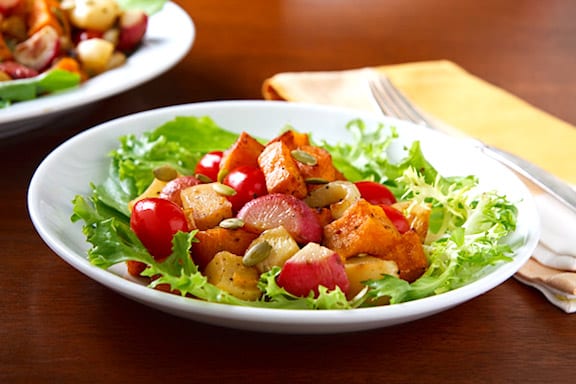 Roasted Root Vegetable Salad is a fantastic way to present roasted veggies. Since they taste just as good at room temperature as they do hot, they make an altogether appetizing salad.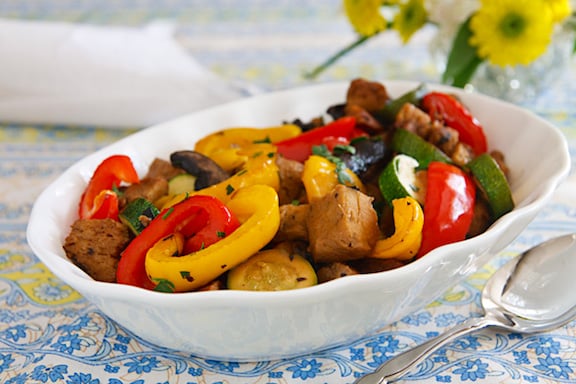 Roasted Seitan, Peppers, and Portabellas is so easy to throw together that you can make even on a busy weeknight. Yet, it's also festive enough to serve as a main dish for special occasions.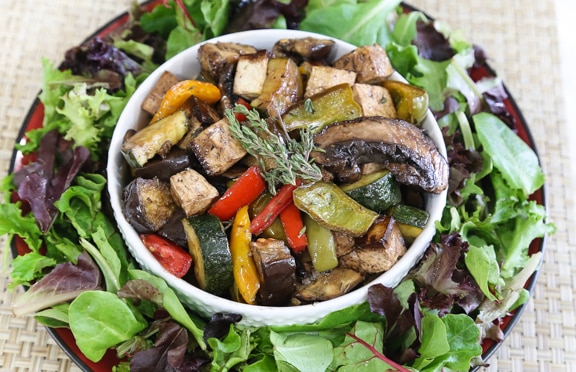 In Tofu with Balsamic-Roasted Italian Vegetables, mild tofu balances well with balsamic-roasted zucchini, eggplant, mushrooms, and peppers. This is good served hot over grains, or just warm over greens as a main-dish salad.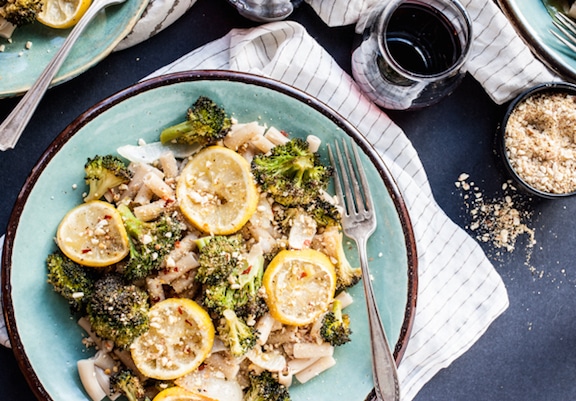 Roasted Broccoli and Lemon Pasta from Oh My Veggies will brighten a dark and chilly evening. Broccoli and lemons are roasted together with a couple of leeks, a flavor combination that takes the individual ingredients to a whole new level.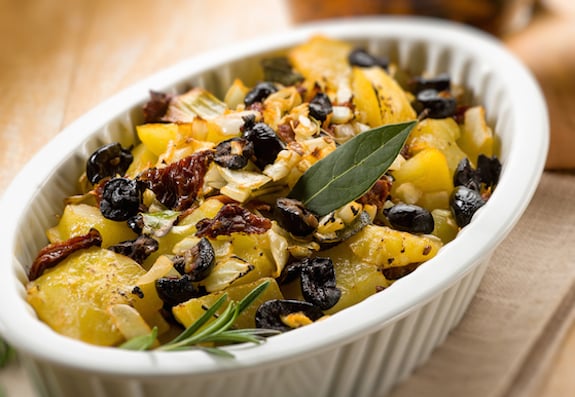 Roasted Potatoes with Black Olives gives you a simple way to bring out great flavor in roasted potatoes, which are always a treat no matter what. The olives add little bursts of flavor in every bite, and rosemary adds a distinctive flavor.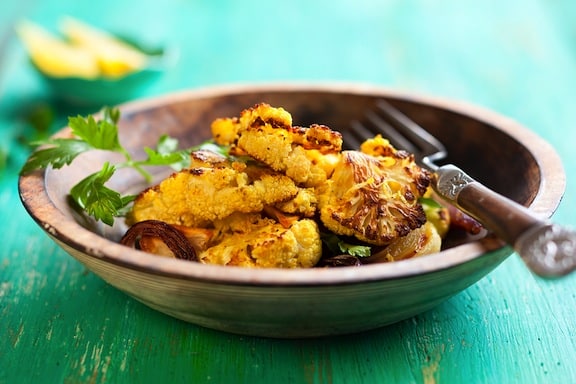 In Golden Roasted Cauliflower with Red Onion, curry and lemon add an offbeat flavor and vivid color to this roasted cauliflower dish. Red onion and garlic add depth of flavor. Use on its own as a tasty side dish, or toss with pasta or grains.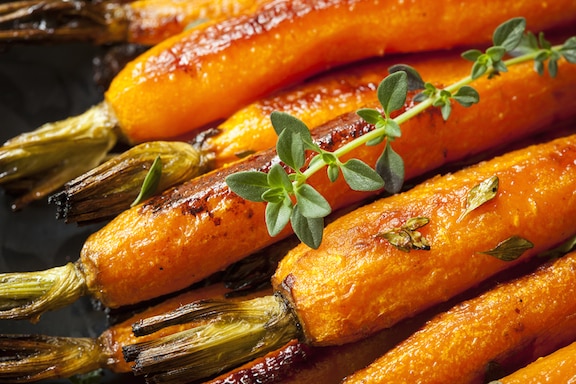 Garlic-Roasted Carrots are absolutely addictive, according to Norene Gilletz. Roasting brings out the natural sweetness of carrots, and garlic and onion become sweeter with roasting as well.