Vegetarian, vegan, omnivore — whatever the dietary preferences of your crowd at the holiday table, everyone can enjoy these delicious vegan Thanksgiving side dishes. Most are (or can be made) gluten-free, too! We've got the traditional fall veggies covered here — choose two or three for your menu. And don't miss our full array of vegan Thanksgiving recipes. Let's start here with Vegan Green Bean Casserole (shown at top), a winter holiday favorite. The original, vintage version uses canned cream of mushroom and (gasp!) canned fried onions; this one gets its creaminess from pureed white beans or silken tofu.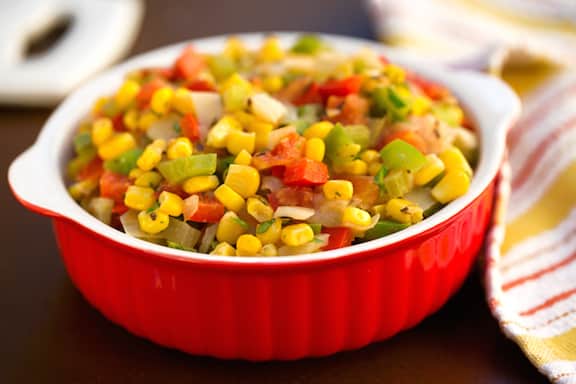 Creole Corn Maque Choux is a classic combo of corn, bell peppers, and tomatoes, Creole style. This veggie side dish was adapted by Creole cooks from a dish made by the Native Americans who populated southwest Louisiana. Make it when there's a bumper crop of fresh corn; and also it's a great choice for a Thanksgiving side dish.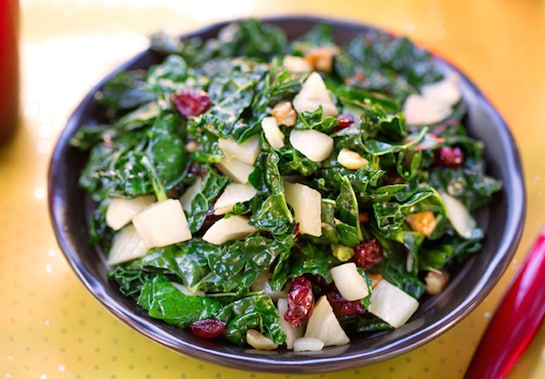 Ellen Kanner's Festive Kale with Fennel, Cranberries, and Walnuts makes a lovely Thanksgiving side dish, but you need not wait for a special occasion to enjoy it. Recipe contributed by Ellen Kanner.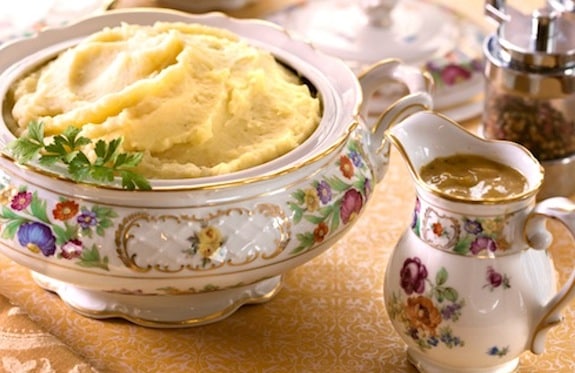 Have a fabulous celebration with chef Beverly Bennett's Mouthwatering Mashed Potatoes with Groovy Onion Gravy is a must-have on the dinner table during the holidays — a welcome addition for both vegan Thanksgiving and Christmas dinner menus.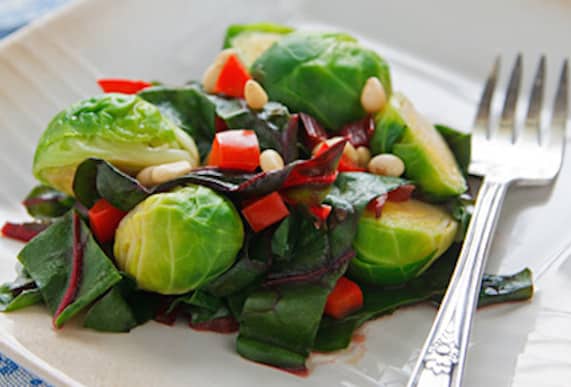 Chard with Brussels Sprouts and Red Peppers presents three veggies look and taste wonderful together, making for a perfect Thanksgiving side dish. In place of chard, you can substitute kale, collards, escarole, or broccoli rabe, depending on what's available.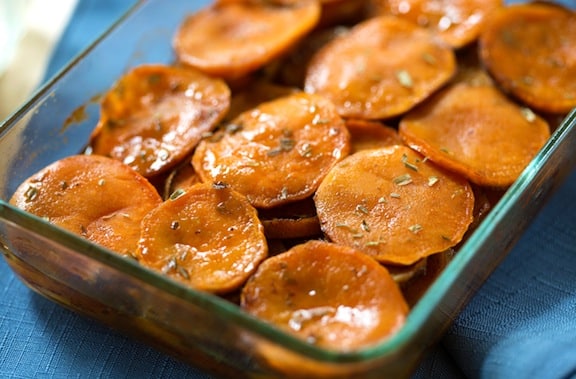 You're welcome to make and serve this any time, but Maple and Tarragon Sweet Potatoes is an especially delicious addition to the Thanksgiving meal.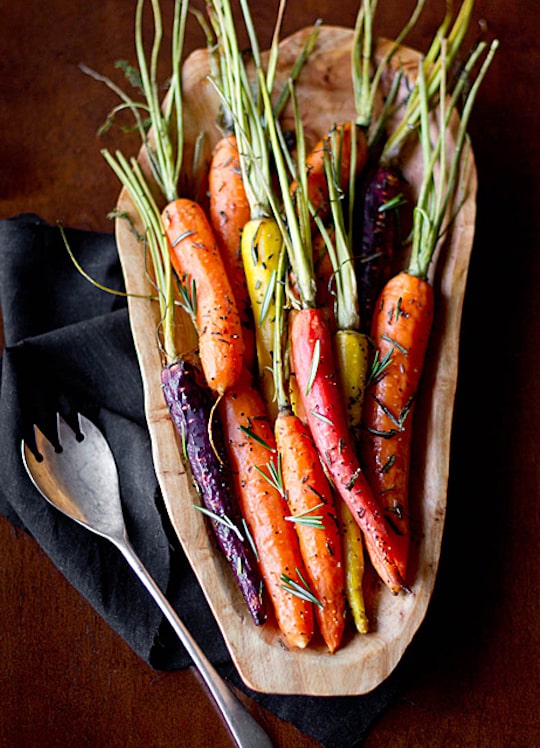 Rosemary Roasted Carrots is a healthy, simple Thanksgiving side dish from Oh My Veggies. If you can find them, use heirloom or rainbow carrots for this recipe.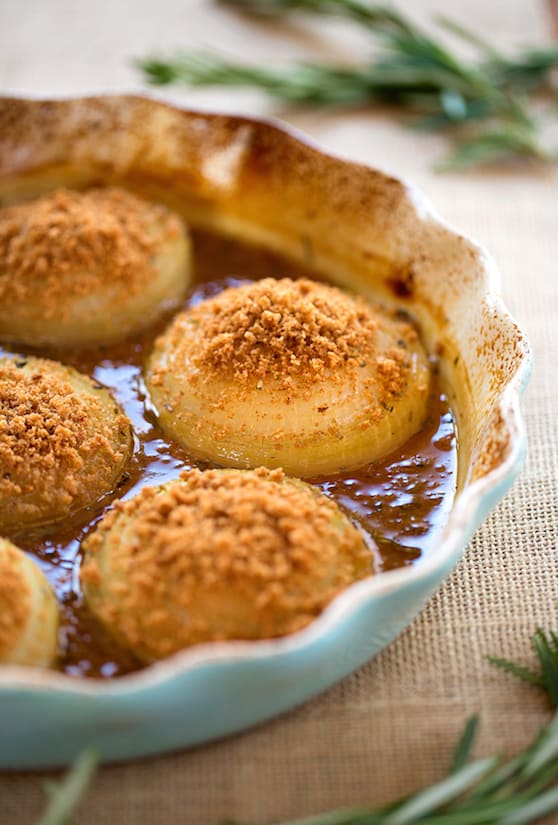 In Glazed Baked Onions, slow-baking onions gives them a mellow sweetness. This is good with naturally sweet Vidalia onions or red onions, but ordinary yellow onions will do just as well. This makes a nice side dish for Thanksgiving (or Christmas) dinner.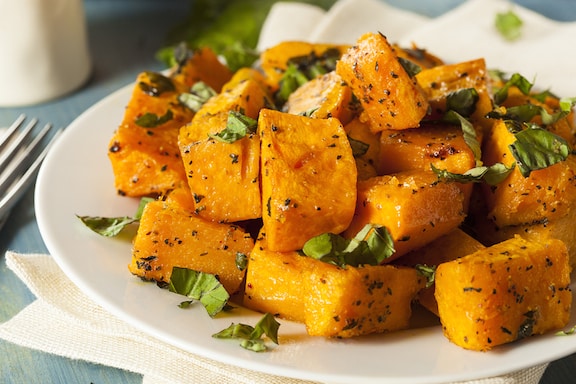 Winter squashes are Thanksgiving classics! With a subtle hint of soy sauce and maple syrup, Soy and Maple Glazed Winter Squash is a simple recipe that makes roasted winter squash positively addictive.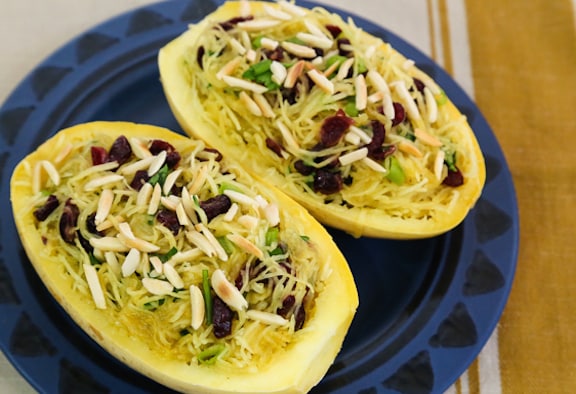 For something a little more offbeat, try spaghetti squash. Served in its shell, this simple Cranberry Spaghetti Squash makes a dramatic presentation as part of an everyday winter meal. It's festive enough to serve as a holiday side dish at the Thanksgiving table as well.