Want the secret for cooking a successful and delicious vegan Thanksgiving dinner that everyone—including those family members and friends who crack jokes and claim to only eat meat—will be raving about?
It's simple: Design a well-rounded vegan Thanksgiving menu that is filled with surprising and satisfying vegetable-based dishes and vegan twists on traditional favorites.
At first, for vegans, it may seem overwhelming to plan a Thanksgiving holiday meal, which usually focuses on turkey and the trimmings. But the variety and number of dishes presented at the vegan Thanksgiving table actually creates the perfect opportunity to show guests how easy and delicious vegan cooking can be.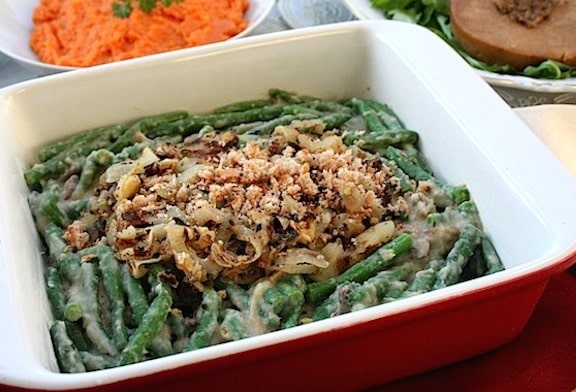 Familiar and comforting autumn-inspired flavors can be featured in vegetable-based main courses, side dishes and desserts that can win over even the most incredulous guest.
The first step to planning and cooking a vegan thanksgiving feast is simply skipping the expensive, pre-made products that are supposed to look like turkeys. Instead, decide on a menu of homemade soups, side dishes and main courses that use wholesome ingredients. Dinner guests always appreciate the added effort of hosts to discover recipes that are healthy and creative. As a result, they will be more open to trying a vegan version of a beloved food tradition.
Some cooks use the Thanksgiving holiday to break from the norm, creating dishes with exotic flavors or ingredients. But most dinner guests on this special, family-oriented holiday appreciate simplicity and tradition. Show them that those who follow a vegan diet can participate and show gratitude every day for compassionate and tasty food options.
Find recipes for dishes that complement each other, balancing starch, sweet and savory. Check out our vegan Thanksgiving dinner recipe list to discover tried-and-true dishes. Use a pad of paper to determine which recipes appeal to you to create the final menu and a shopping list.
Start the vegan Thanksgiving meal by presenting light appetizers for guests to mingle over while the cook finishes preparations. This can be as simple as bowls of olives and salted nuts. A plate of sliced raw vegetables and vegan crackers with a few different homemade dips is a popular option that will ensure no one looks for a cheese plate.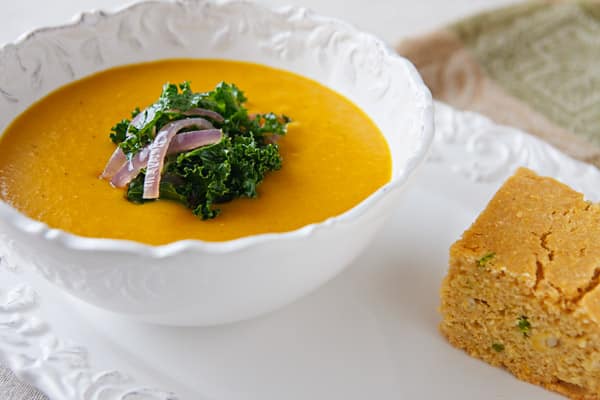 Next, plan each course of the vegan Thanksgiving menu. Soup ladled into small cups is a warm and comforting way to begin a big meal, but stick with soups that aren't too filling. Find a simple salad recipe or roasted vegetables that are easy to make and crowd favorites. Find vegan twists on mashed potatoes and cranberry sauce, and bake breads with vegan spreads.
A hearty vegan main course is the best way to help dinner guests forget about the meat. Any dish that is savory and high in protein—think tofu, quinoa, seitan or tempeh—will leave vegans and omnivores alike satisfied and smiling. Search for a stuffed squash, nut loaf or other recipe that takes a little more effort than the normal weekday meal; the fact that you are putting in the time to make a special dish for the vegan Thanksgiving table will surely result in gratitude from everyone.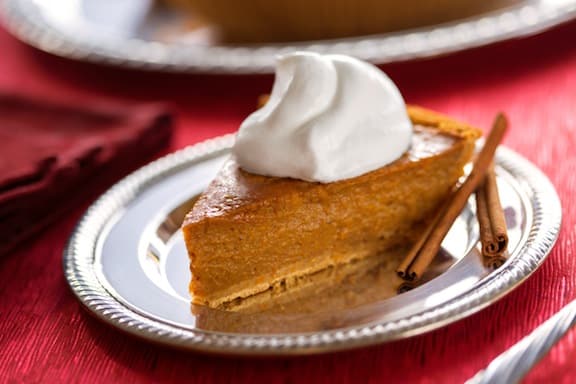 Finally, scan our recipes for vegan versions of yummy desserts. Everyone appreciates a piece of pie on Thanksgiving, and for a vegan Thanksgiving, many dairy-free recipes are surprisingly sweet and creamy.
Once the vegan Thanksgiving menu is planned course-by-course, determine which dishes can be made in advance. Create a timeline for your vegan holiday feast, and then make a shopping list for the ingredients that aren't already in the pantry. As the big day approaches, you'll feel confident in the plan and relaxed when guests arrive.
After the meal is complete, guests may discover other benefits of the delicious vegan fare. Lighter, vegetable-based dishes will leave them feeling better and healthier—just one more reason to give thanks for a special vegan Thanksgiving holiday.