There are times when a cold breakfast just doesn't cut it. There are days when you need something more substantial than a smoothie or a chia pudding to get you going. When the weather turns wet and cold, it is especially nice to have a warm meal to start your day with. We have collected 17 of our favorite hot breakfast recipes for you to try. We hope that you enjoy these offerings.

17 Hot Breakfast Recipes
Savory Hot Cereal with Tempeh and Greens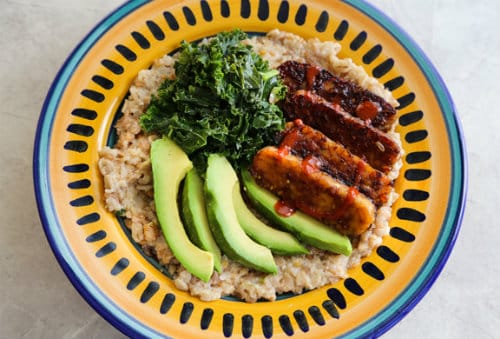 This is a warm breakfast that uses a whole grain cereal as its base. savory hot cereals are delicious and can be added to several recipes as part of the main dish or as side dishes. feel free to experiment with adding spices and ingredients to your savory cereal grains. We hope you will enjoy this warm breakfast and hearty breakfast. Get the recipe HERE.
Tofu and Potato Hash Browns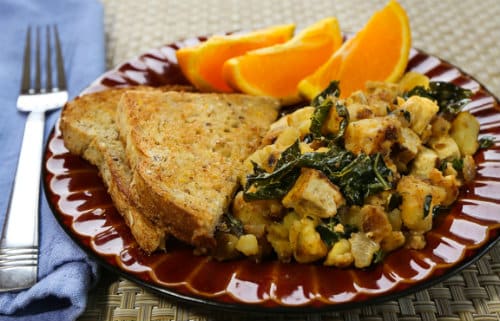 There are few things as satisfying for breakfast as Hash browns, and this recipe is no exception. If you bake or boil the potatoes ahead of time, then this is a quick and easy hot breakfast. this dish can also be used as a side dish for any meal. Get the recipe HERE.
Vegan Molasses Muffins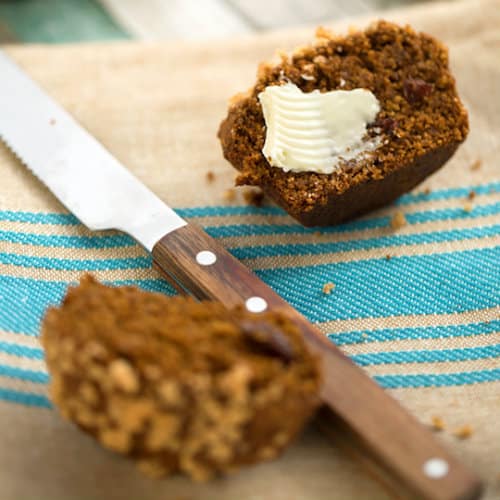 Who doesn't love a warm muffin with crumbly topping first thing in the morning? These delicious molasses muffins will hit the spot on a chilly morning when you are in a hurry, and they are great brunch addition on the weekends. Get the recipe HERE.
Southwest Tofu Scramble Breakfast Tacos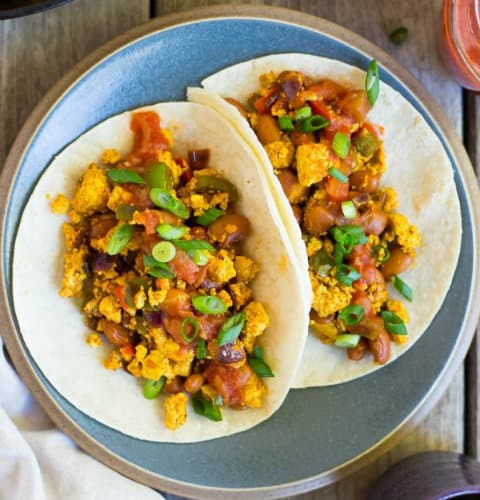 Breakfast tacos are popular right now. If you have never had a breakfast taco, this is the recipe to try. These tacos are full of wonderful southwest flavors and ingredients. you can top these with avocados, salsa, cilantro, chives, or anything that you love to put on your tacos. We hope that you will try this delicious hot breakfast. Get the recipe HERE.
Gingerbread Waffles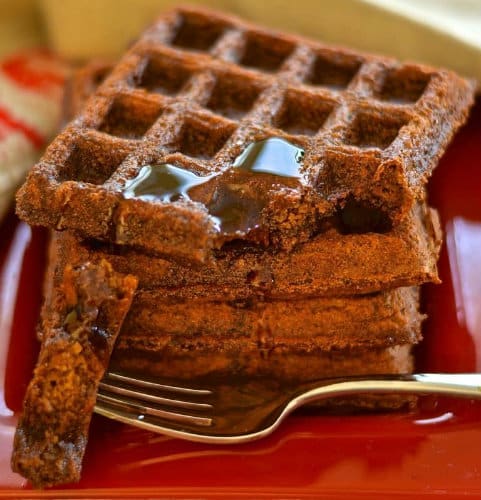 Waffles are among the most popular hot breakfast recipes for a reason. There isn't much better to eat on a chilly morning than a warm gingerbread waffle with warm maple syrup. This is a delicious gingerbread waffle recipe that we hope you will love as much as we do. Get the recipe HERE.
Sun Dried Tomato and Asparagus Quiche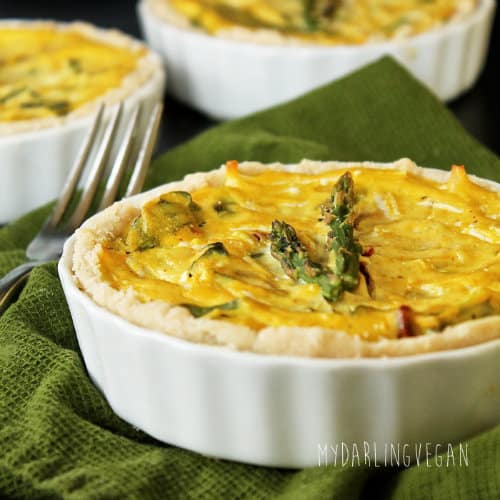 Quiche is a brunch staple, and this version will be a great addition to your next brunch spread. Flaky crust and creamy custard are always great warm breakfast fare. We hope that you try this great recipe. Get the recipe HERE.
Sorghum Breakfast Bowl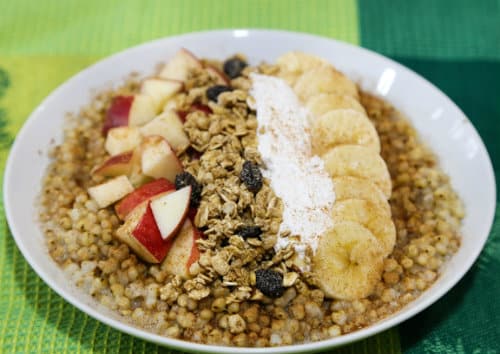 Warm breakfast cereal is a true classic that will keep you warm and satisfied. this recipe uses the grain sorghum, and it is best to cook the sorghum ahead of time to make your morning easier. Add some granola for crunch and some fresh fruit to complete this delicious breakfast. Get the recipe HERE.
Tofu Breakfast Sandwich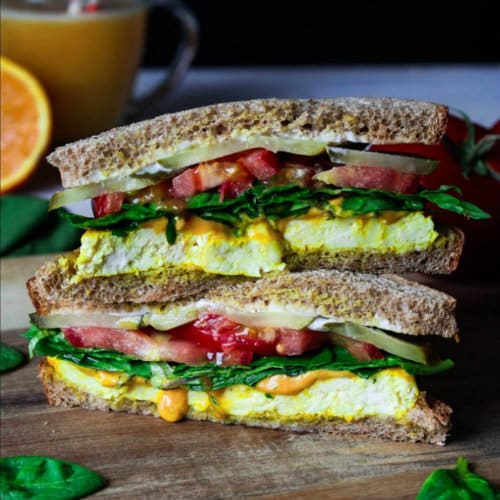 This is a great recipe for those mornings on the go when you want something warm and satisfying. The toppings on this recipe can be totally customized to your preferences, and it can be either a sandwich or a wrap. the Tofu can even be prepared ahead of time and heated in the morning to make it quicker to prepare. Get the recipe HERE.
Enchilada Breakfast Casserole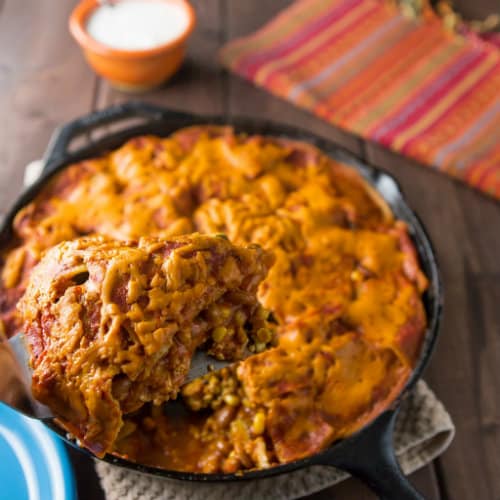 This is a great dish for a brunch or when you just want something different for breakfast. The heat level can be adjusted to your liking, and the toppings can be customized as well. Vegan sour cream and avocado are great choices. Get the recipe HERE.
Lemon Pancakes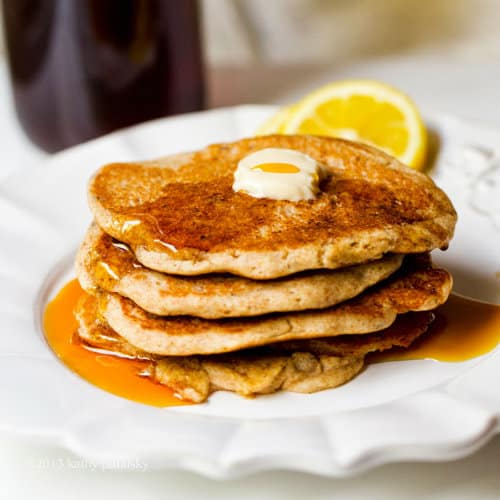 Pancakes are classic hot breakfast recipes, and this one is no exception. These pancakes have a bright lemon flavor that will brighten your morning. The recipe has a lot of tips and technique information to make your first try easier. Get the recipe HERE.
Southwest Sweet Potato Hash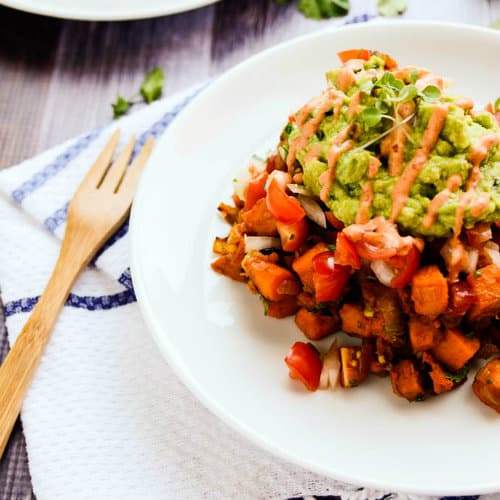 Sweet potato hash is delicious! if you have not tried it yet, then here is a good recipe. This dish is seasoned with southwest spices, and it is topped with guacamole, salsa, and a chipotle coconut cream. What dish is not better with guacamole? We hope that you try this dish, and that it inspires you to add sweet potato hash to your menu more often. Get the recipe HERE.
Spinach and Mushroom Chickpea Omelette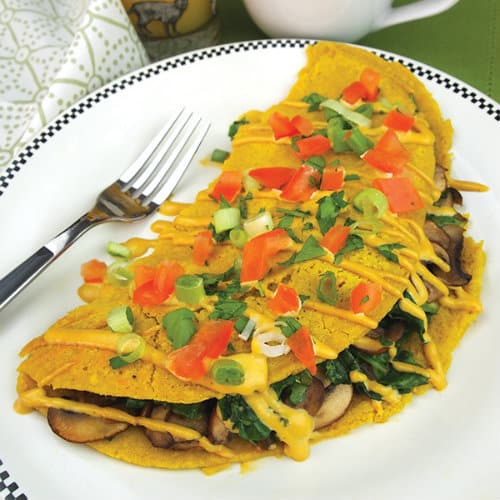 Omelettes are a staple of hot breakfast recipes. Chickpea flour can be used to make great omelets, and this one is no exception. The recipe also has a "cheese" sauce drizzle to make it extra yummy. Get the recipe HERE.
Breakfast Burritos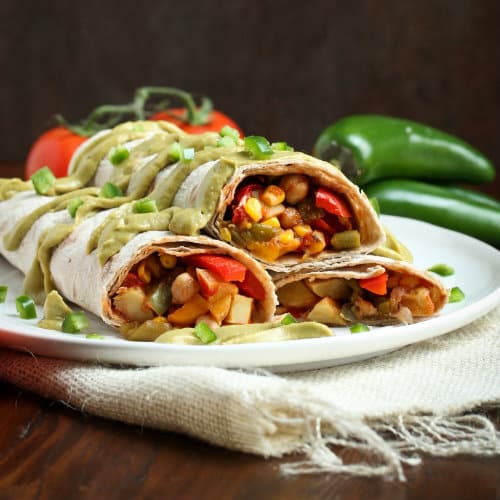 What list of hot breakfast recipes would be complete without a breakfast burrito recipe? These burritos use potatoes, chickpeas, and corn to provide complete protein and hearty sustaining power. The avocado "cream" sauce is delicious too, and you can use it in all kinds of other applications. Get the recipe HERE.
Vegan Banana Bread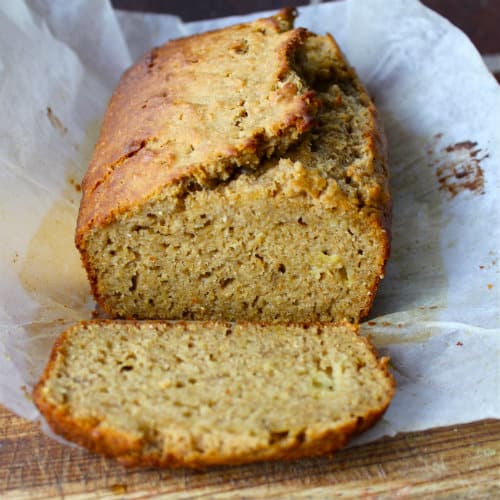 A warm slice of banana bread with a cup of coffee will make your morning a happy one. this is a great banana bread that we hope you will enjoy. Get the recipe HERE.
Green Breakfast Sandwich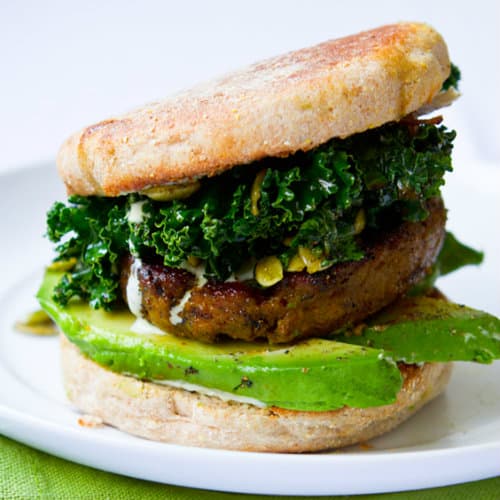 This sandwich will fill you up and give you a ton of great nutrients. The sandwich uses vegan sausage, a kale saute, jalapeno mayo, and avocado to create a hearty and nutritious breakfast. Get the recipe HERE.
French Toast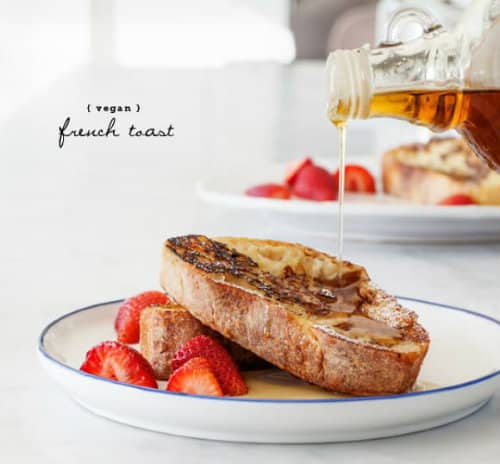 French Toast is another staple of hot breakfast recipes. This recipe uses nutritional yeast, flour, and almond milk to make the batter. You can make this with any day-old bread, but this recipe uses chiabatta. Get the recipe HERE.
Breakfast Casserole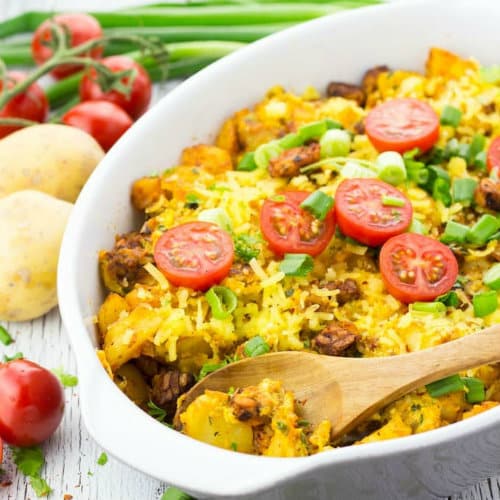 This casserole is hearty and warm, and it is a great way to start your day. It has potatoes, tofu, and tempeh mixed with all kinds of good stuff. there is a definite BBQ smokey flavor in here that is nice for breakfast. This would be great for a brunch. Get the recipe HERE.
That is our list of great hot breakfast recipes. We hope that you will find some delicious ways to start your day. Let us know your favorite hot breakfast recipes in the comments.