Vegan Soft Tacos with Refried and Corn combines simple ingredients that add up to a sensuous experience in soft tacos. Meant to be eaten with knife and fork rather than picked up as you would crisp tacos, these tacos have got it all. Serve with a simple salad for a great weeknight meal.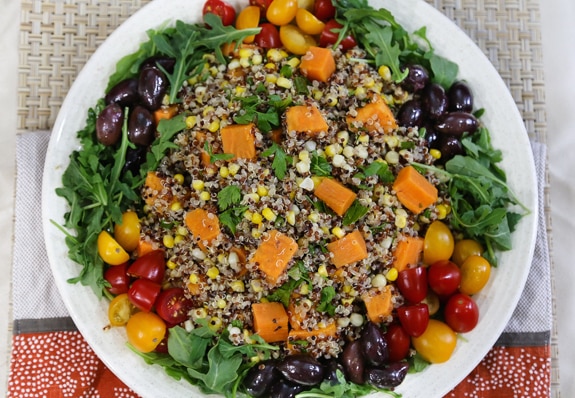 Colorful Composed Sweet Potato, Quinoa, and Corn Salad is simple to prepare, yet has a festive "company's coming" look. It makes a bountiful accompaniment to vegan quesadillas. Or keep it simple and serve with a fresh whole grain bread and hummus. Tip: cook up some extra quinoa to serve with the next meal or two.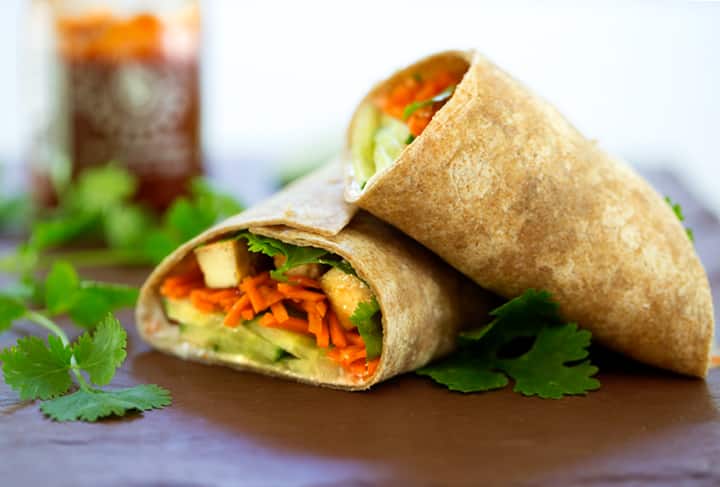 Robin Robertson's Vietnamese-Flavored Tofu Wraps have all the bold flavors and textures of bahn-mi sandwiches, but without the French bread. Serve with a simple potato or grain dish.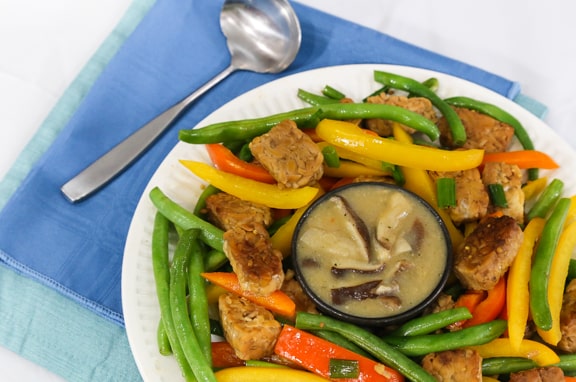 Tempeh and Green Beans with Shiitake-Miso Gravy is a filling dish featuring a flavorful shiitake-miso gravy. Serve with simple cooked quinoa, especially if you cooked extra earlier in the week; it's also good on rice or noodles. Serve with one of our Simple Slaws.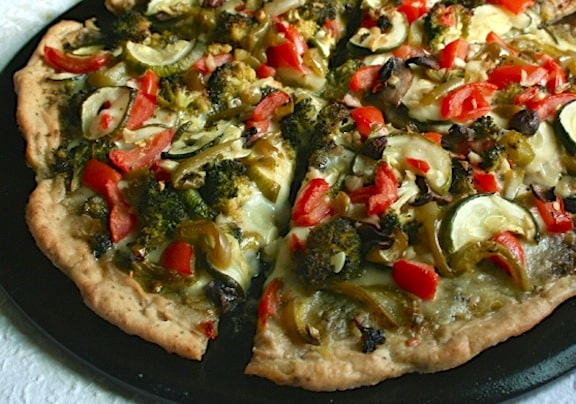 End the week with Verdant Veggie Pesto Pizza  —if you like a very veggie-filled pizza, this one's for you, piled generously with broccoli, bell pepper, and zucchini. And in place of the usual tomato sauce, this one features a delectable spinach-miso pesto as the base. A colorful salad with chickpeas tossed in completes a relaxing Friday night meal.