With summer in full swing, these easy vegan dinner ideas are designed to make your life easier, tastier, and healthier! With minimal cooking involved and lots of seasonal produce, these are perfect for July or beyond. Quinoa with Black-Eyed Peas and Tomatoes (shown above) features this companionable grain/legume pairing, embellished with lots of flavorful tomatoes. Try serving this with Vegan Chili Cheese Grits or fresh corn, and a simple coleslaw or salad.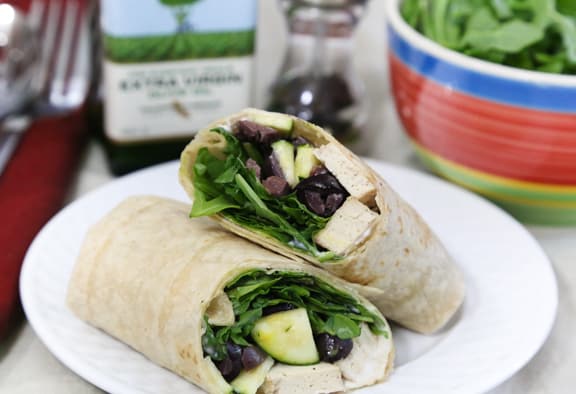 Baby arugula livens up the flavor of these simple Baked Tofu, Arugula, and Olive Wraps. The combination of flavors makes this one of my favorite wraps. While they're perfect for lunch, they're equally good as a fuss-free dinner served with a cold soup and/or a simple potato dish or any kind of potato salad.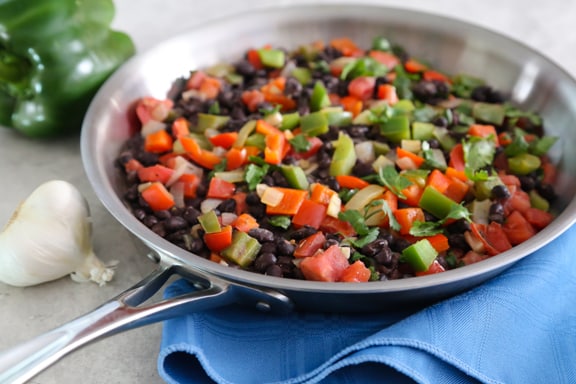 Black Bean Sofrito,a classic Latin American dish, is a good choice for an easy, everyday kind of meal. Serve over rice if you'd like. Round the meal out with a fresh green salad and simply prepared hardy greens.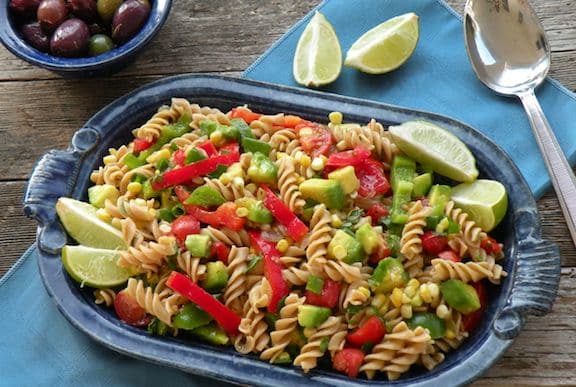 Southwestern Pasta Salad with Avocado and Peppers has a delectable southwestern flavor. For a nice warm-weather meal, serve with a bean salad, or a simple bean dish, or vegan quesadillas.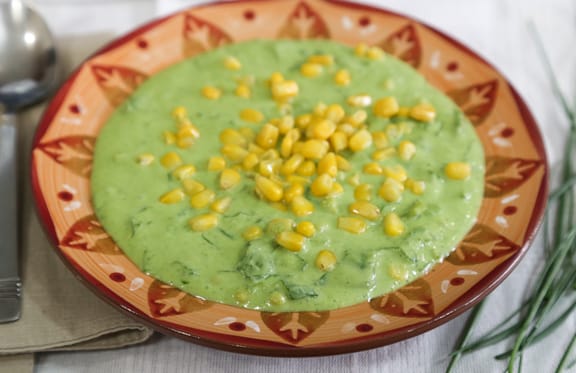 For the last meal of the week, gather up any leftovers from the previous days and serve with Cold Coconut Cream of Lettuce Soup. No leftovers? Serve with fresh pita bread and hummus or another favorite protein spread This is an almost-no-cook (actually completely no-cook if you like raw corn) soup that's perfect for warm weather meals.