Even if your kitchen is air-conditioned, there's something nice about not having to turn on a single burner to make dinner when it's hot outside. Here's a varied range of vegan entrees, along with ideas for rounding them out, for just those kinds of days. Hearty Greek-Flavored Lentil Salad with Tofu "Feta" keeps its no-cook promise by using canned lentils. Serve this gorgeous and luscious dish with fresh pita and finish with a fruity dessert.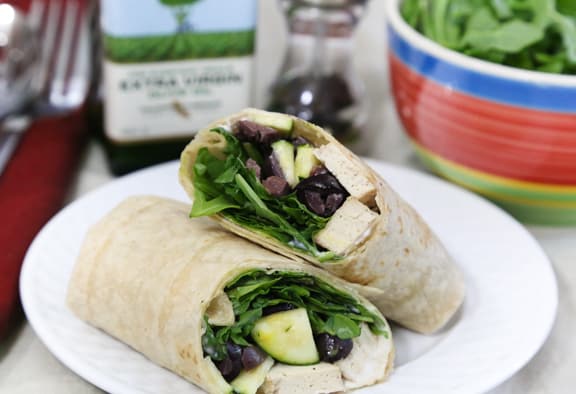 In these easy Baked Tofu, Arugula, and Olive Wraps, the combination of flavors is just sublime. Serve with sliced tomatoes and baby carrots, plus some salsa and stone-ground tortilla chips.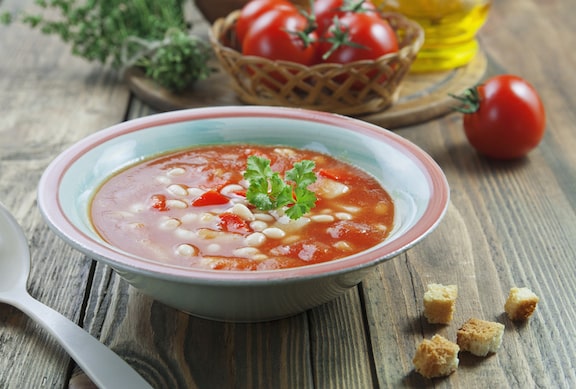 Cool White Bean and Tomato Soup makes for a flavorful, nearly instant and surprisingly hearty cold soup. Serve with a crusty bread and a simple green salad. Finish with fresh berries served over nondairy ice cream. Here are more No-Cook Soups for Summer Refreshment.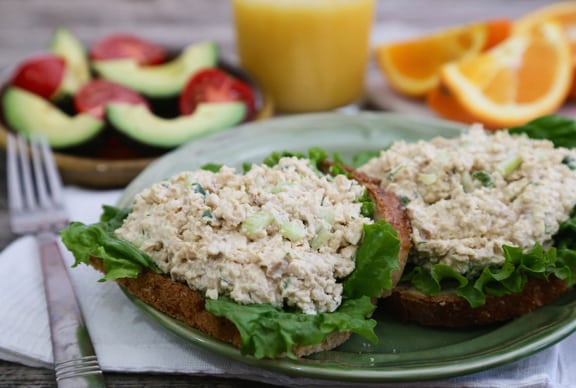 "Tofuna" Salad Sandwich Spread is so simple, yet every time I make it, it disappears quickly. Serve on fresh bread with lettuce, and pair with a platter of tomatoes and avocado. Add some fruit, if you'd like.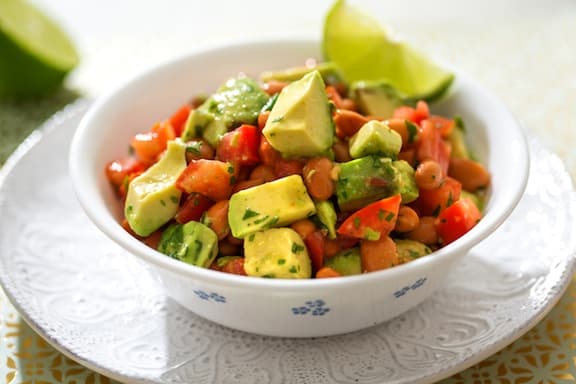 Avocado and Pinto Bean Salad is a quick dish with a Southwestern flair. I like to pair this with another easy salad like one of these 6 Easy and Tasty Slaws, and some fresh bread or tortilla chips with salsa.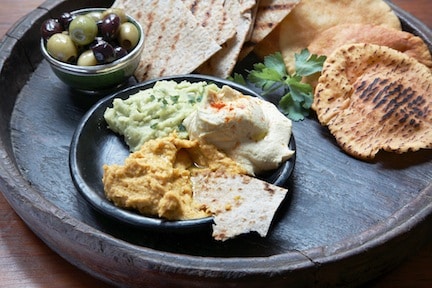 If you make your own Classic Hummus you can vary it in so many ways, and it goes a longer way than those little containers you get from the store. Hummus can be the centerpiece of a meze platter whose other ingredients are ready to eat —some olives, and perhaps a few rice-stuffed grape leaves and/or hot peppers. Add plenty of fresh pita and some cherry tomatoes and sliced bell peppers.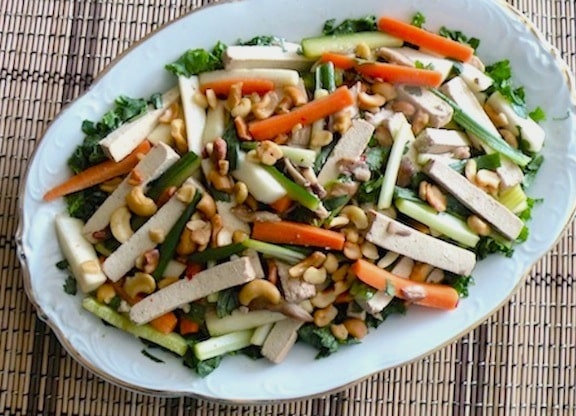 Chinese-Style Shredded Cold Vegetables and Tofu is almost too hearty to be called a "salad," which is probably why in its native country, dishes like this one are more commonly referred to as a "cold mix." Whatever this is called, it's simply delicious. For a cook-free companion dish, try Asian-Flavored Coleslaw.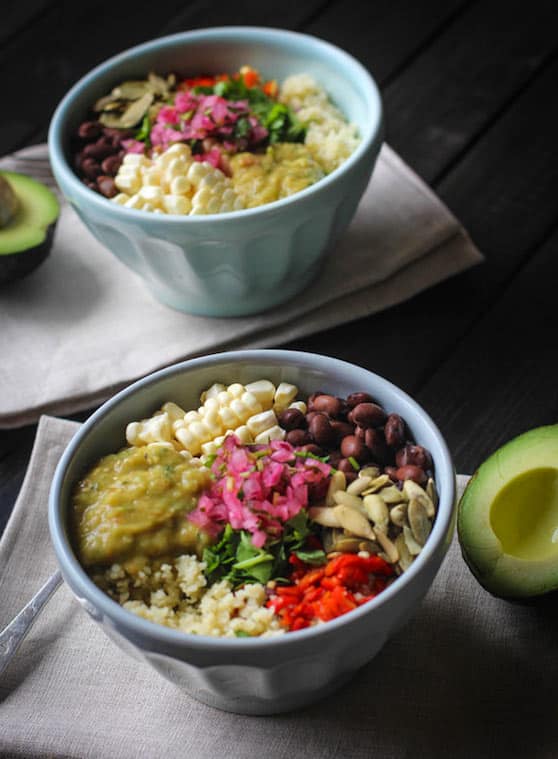 From Oh My Veggies, this Lunchbox-Friendly Mexican Cauliflower Rice Salad — that's "rice" in quotes, as it's really made of cauliflower — is actually quite friendly for dinner as well, a colorful and satisfying full meal in a bowl.
Cucumber-Chickpea Salad with Lemony Tahini Dressing, also from Oh My Veggies, is made in 10 minutes flat, leaving you with enough time to consider which of VegKitchen's no-cook cold summer soups to accompany it with.