For some people, myself included, there isn't enough salad in the world. Others won't touch them with a ten-foot pole. We all know that eating at least some fresh raw veggies on a daily basis is a good thing. And even for salad devotees, cold weather is kind of a disincentive — soup and warm foods become more crave-worthy.
So what to do about that, and about eaters to whom even the word "salad" is a turn-off? Be sneaky, that's what. These simple preparations don't even have the word "salad" in their titles, so no one will be the wiser. Take for example Asian-Flavored Quinoa Wraps, above. Filled with plenty of raw carrot, arugula, and avocado, they're definitely salads in disguise.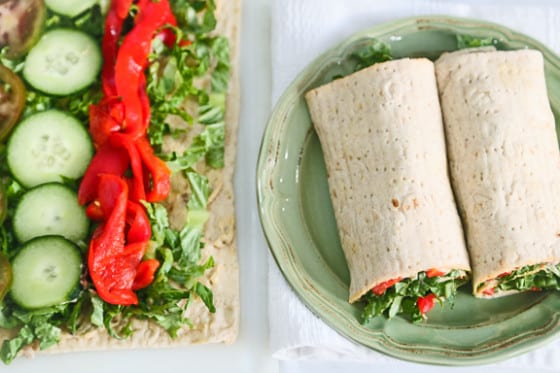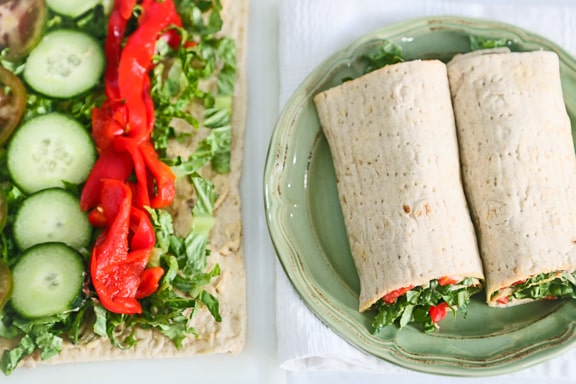 Hummus and Veggie Lavash Wraps are nothing if not a secret salad. But don't say the "s" word and your secret will be safe. Rectangular soft lavash wrappers are even easier to make sandwiches with than round wrapper breads — everything lines up so neatly, and they roll up so easily. Hummus holds everything together, and plenty of romaine lettuce plus fresh tomatoes, cucumbers, and roasted red peppers means that your yummy sandwich is also a salad! Make this with black olive hummus for extra flavor.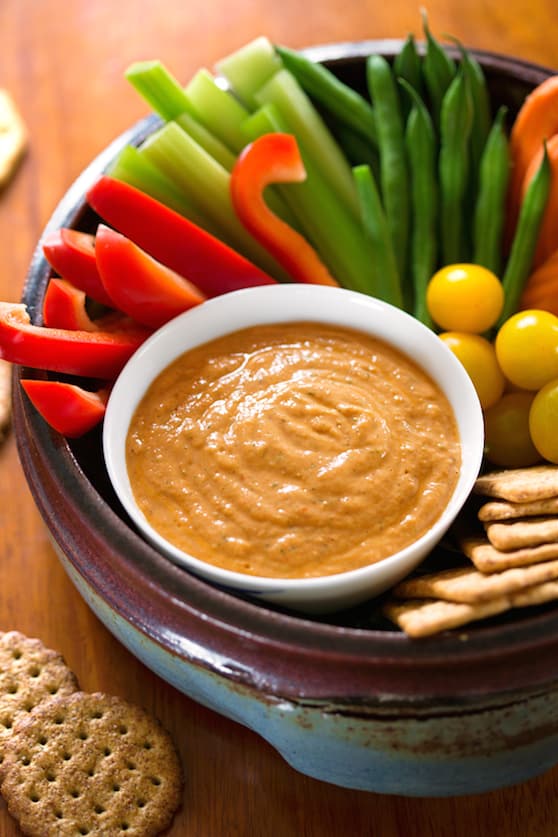 Serve raw vegetables with a delicious dip like our Silken Tofu and Sun-Dried Tomato Dip and the word "salad" will be far from anyone's mind. This dip makes anything go down easy!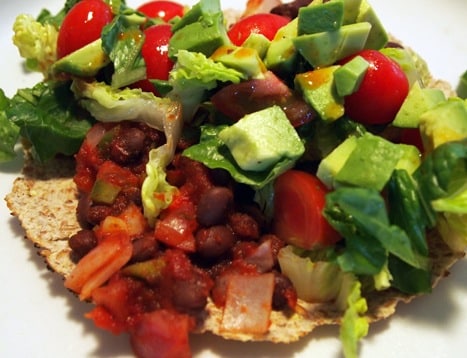 Veggie Girl Dianne Wenz knows a thing or two about getting people to eat more vegetables. Who would turn down her Super-Easy Fresh Black Bean and Fresh Veggie Tostadas? They're so appealing that even salad skeptics might miss that these are topped with what's unmistakably a salad.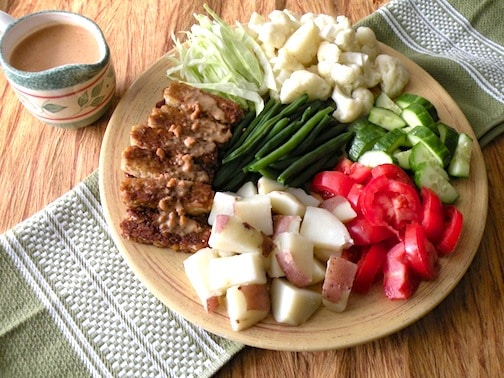 Indonesian-Style Vegetable Platter hides the fact that it's a salad with its eye-catching composition of both raw and lightly cooked vegetables served with a luscious peanut sauce. It's one of few Asian dishes that's remotely considered a salad, but we won't tell anyone, and no one will be the wiser.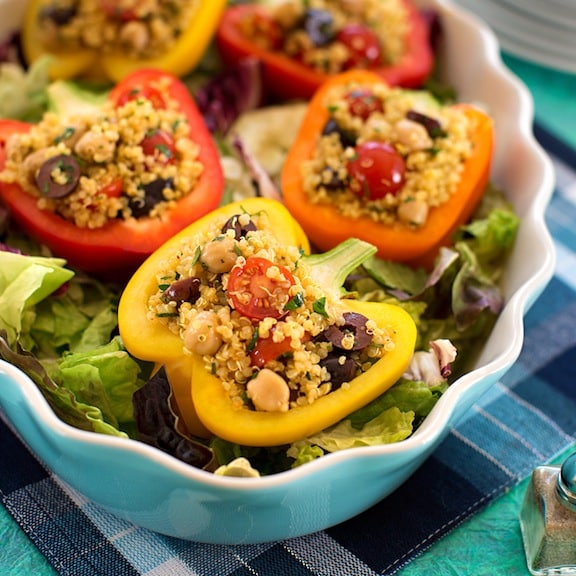 When you serve Laura Theodore's Chickpea and Quinoa Salad in Sweet Pepper Boats, just be sure to leave out the word "salad" to the skeptics and you'll be golden. It's hard to resist this pretty and flavorful presentation of yummy veggies, quinoa, and chickpeas. They're a nice change of pace from sandwiches for a hearty lunch.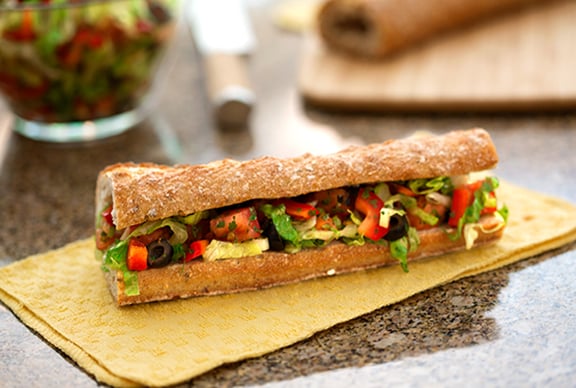 Call this by its proper name — pan bagnat — and gloss over the fact that this Mediterranean Salad-Stuffed Bread is a delicious vehicle for raw veggies. Though it's traditionally eaten in summertime and perfect for picnics, it's a good way to get you and yours to eat more salad. Enclosed in whole grain bread, it becomes heartier fare.
More ideas for the salad-averse:
I've often found that slaws appeal to salad skeptics. I'm not sure why that is, but hey, if it works, we'll take it …
Okay, the word "salad" is part of "potato salad," but who doesn't love them? Though mainly comprised of cooked vegetables, raw vegetables have their part in them and are hardly noticed. Explore our myriad variations on the theme of potato salads.
The same is true for pasta salads. Vegetables entwined with familiar, comforting pasta become less of an issue for picky eaters.
Cold Asian-style noodle dishes might not seem like salads at all, but vegetables take a co-starring role in them.