If you've made the switch from white rice to brown rice, that's a great first step (see our Top 10 Benefits of Brown Rice) But why serve just plain brown rice? With just a few added ingredients you can create a stellar rather than so-so side dish. Try these easy ideas the next time you cook brown rice. Creole Orange Rice is inspired by an old New Orleans recipe. It abounds with a symphony of citrus notes  — orange juice, orange zest, and tiny orange sections.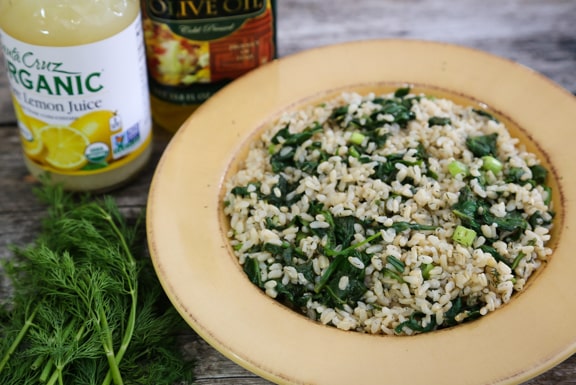 Simple Spinach and Dill Brown Rice uses convenient organic baby spinach. Scallions, fresh dill, and lemon juice add the finishing touch.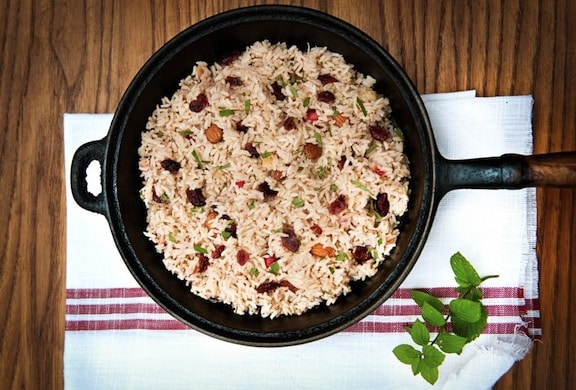 Leslie Cerier's Coconut Rice Pilaf with Fresh and Dried Cranberries is seasoned with ginger, decorated with almonds, and sweetened with anti-oxidant rich dried and whole cranberries.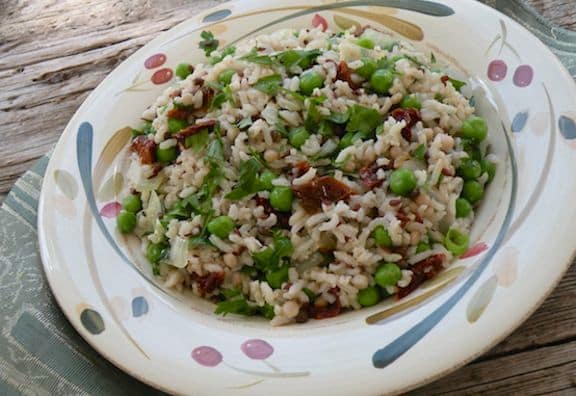 Italian-Style Rice and Peas is a simple yet tasty and comforting combination rice and green peas is inspired by the Italian classic risi e bisi.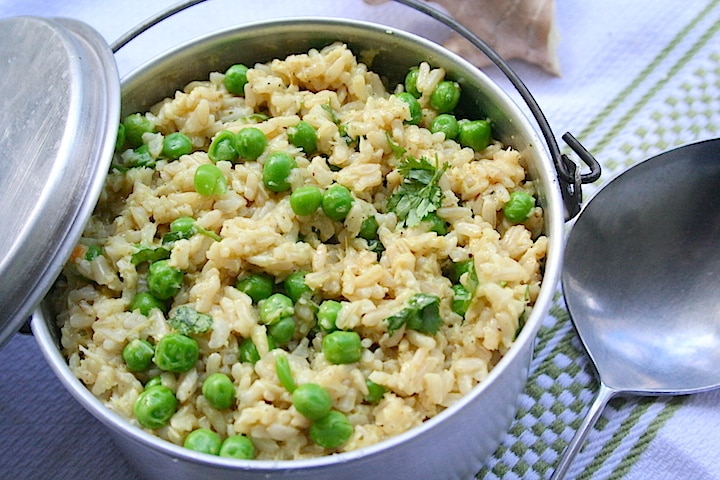 Another pairing of brown rice with peas, Ginger Coconut Rice goes well with bean dishes and vegetable curries. Try using brown Basmati or an exotic rice blend for a more aromatic dish.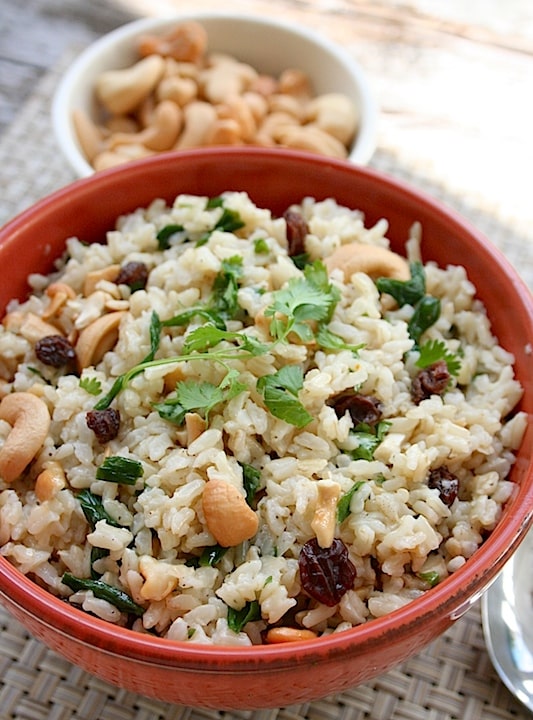 Fragrant Brown Basmati Rice and Cashew Pilaf highlights the aroma and flavor of brown Basmati rice. Like the one above, this is a perfect side dish for curried stews.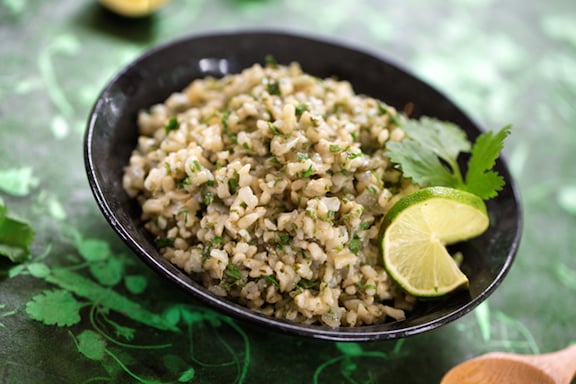 Mexican Green Rice (spiked with chilis, cilantro, and lime) is a good side dish to serve with burritos, vegan quesadillas, and other Southwestern or Mexican specialties.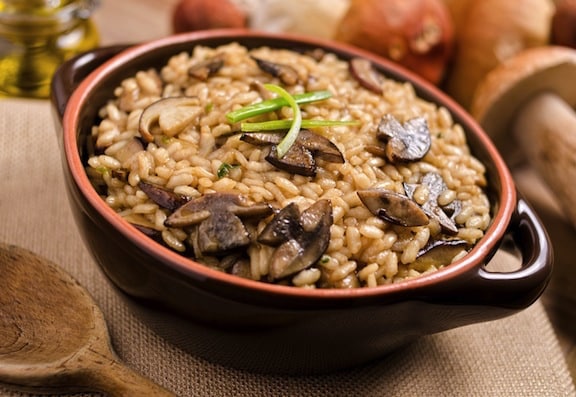 Vegetable broth, garlic, mushrooms, and a bit of scallion make Easy Brown Rice with Mushrooms a treat in its own right, and not just a bed of grain for other dishes.
For more on brown rice: