If you're looking for healthy brown rice recipes (that happen to be vegan and most are also gluten-free), here are lots of easy, tasty choices. For information on brown rice nutrition and how to cook brown rice, visit our Brown Rice: Cooking Tips and Varieties page; and for even more on the nutritional benefits of brown rice, see Top 10 Health Benefits of Brown Rice. And if we have to choose our favorites, they'd be  6 Filling and Flavorful Brown Rice Recipes.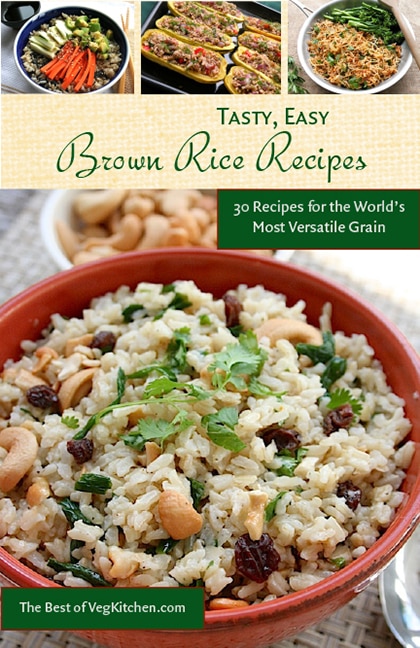 If you'd like to make more use of brown rice, and want easy, tasty recipes right at your fingertips, consider our Tasty, Easy Brown Rice Recipes pdf e-book, part of our affordable e-book series. With 30 of our most popular recipes and 20 full-color photos, you can print out this concise guide or view it right on your computer.
Hearty Main Dishes: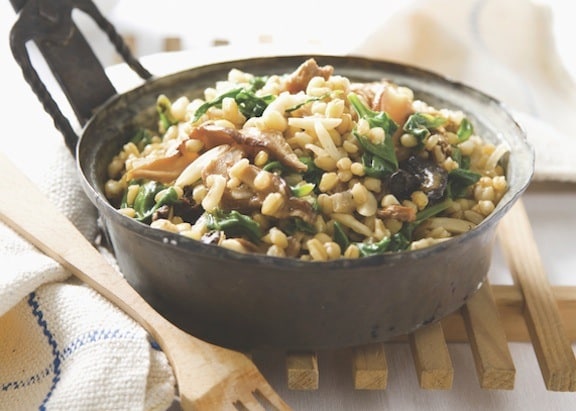 Pilafs and Other Side Dishes:
Soups and Stews: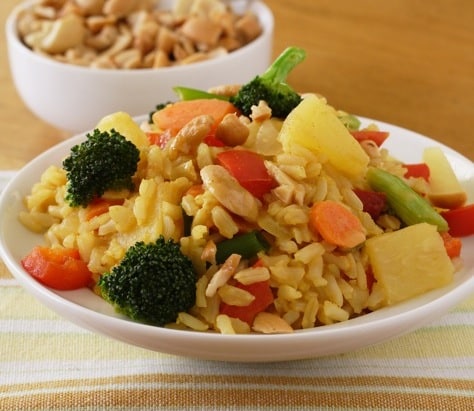 Salads:
---
 Want more?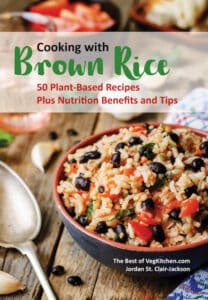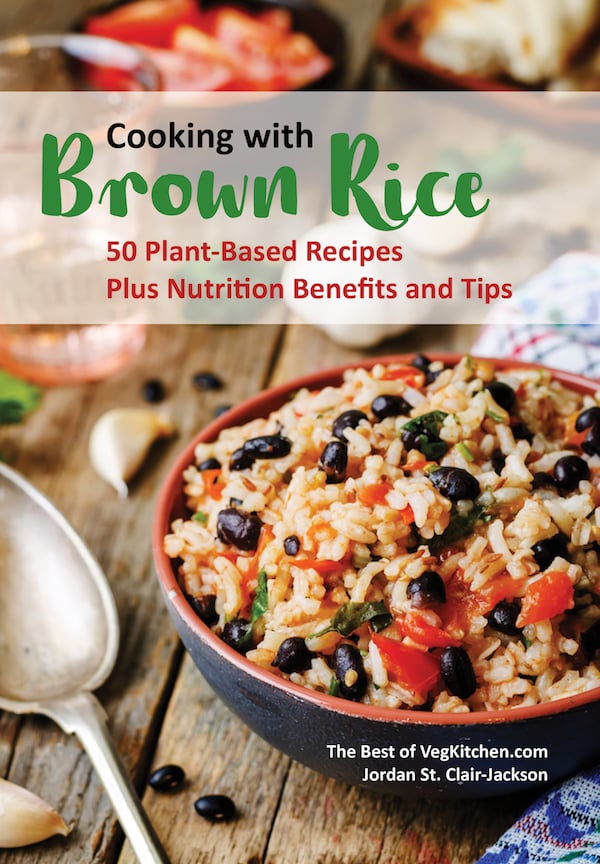 Cooking with Brown Rice now available on Kindle
---