It's grilling season again! But there's no reason for us plant-based folks to be left out. I've gathered up all my favorite vegan grilling recipes so you can grill up delicious and simple meals all summer long!
From veggie kabobs to burgers to grilled salads and fruits, there's an endless number of vegan-friendly recipes for the grill.
So let's light that grill and get cooking!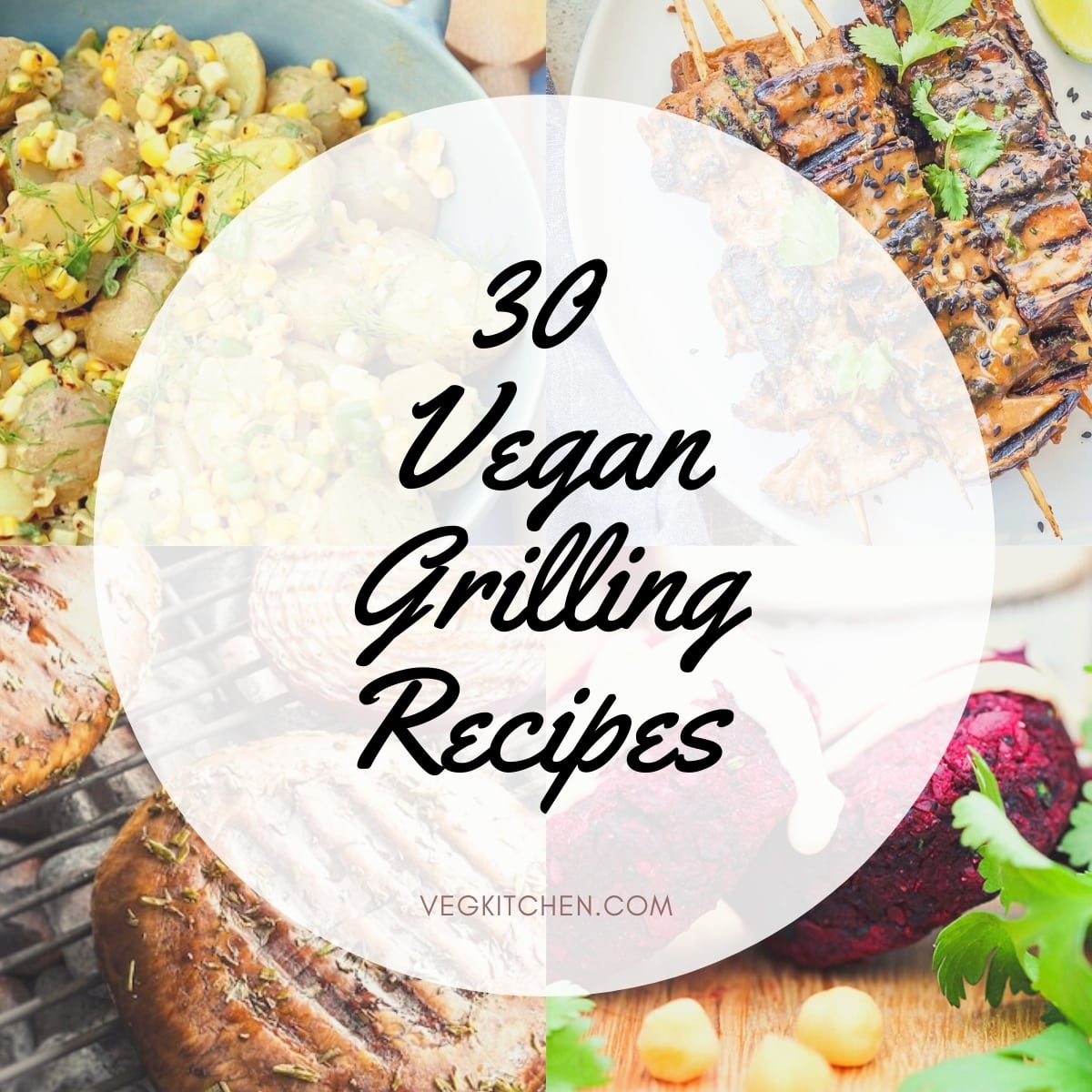 30 Vegan Grilling Recipes