Let's start the week off with a colorful and healthy vegan menu. Garlicky black bean soft tacos are enhanced with yellow summer squash are actually less work than meets the eye. The black bean base of these soft tacos has a wonderfully garlicky and smoky flavor. Yellow squash, chili peppers, and dried tomatoes add even more flavor and color. So aside from being easy to make, this main dish is even easier to serve — everyone assembles their own tacos at the table.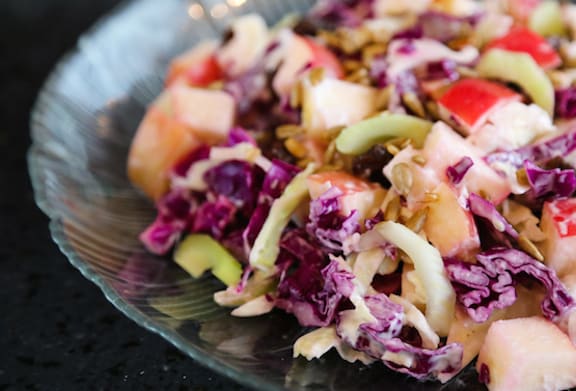 Adding a nice flavor contrast with the tacos, Cabbage, Apple, and Raisin Slaw is a naturally sweet slaw is a medley of cabbage, apples, and raisins with an appealing crunch.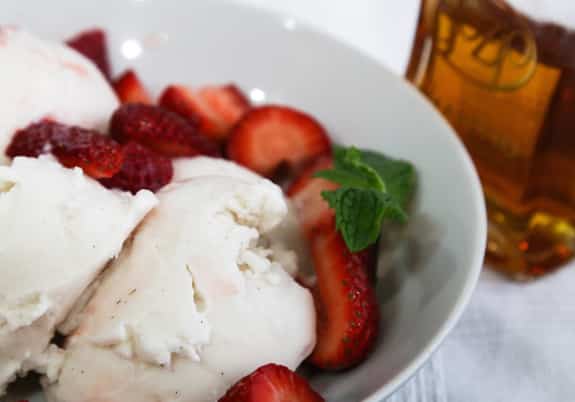 Amaratto Strawberries gives you a refreshing dessert with hardly any work. This preparation of amaretto-soaked strawberries is almost embarrassingly simple, yet luscious and low in fat. Amaretto, a liqueur made from almonds, boosts the flavor of fresh strawberries.