Whether March is coming in like a lion or a lamb where you live, spring can't be far behind. Warming foods are still welcome as wild winds usher in the new season. There's plenty of color and flavor in these hearty meal plans. Sizzling Tofu or Tempeh Fajitas (above) are so much fun that those you've made dinner for will hardly notice that they're actually making their own meal, right at the table. This festive meal makes very little work for the cook, and everyone can tailor their fajitas to their own tastes. For a bigger meal, serve with a simple side of brown rice or quinoa.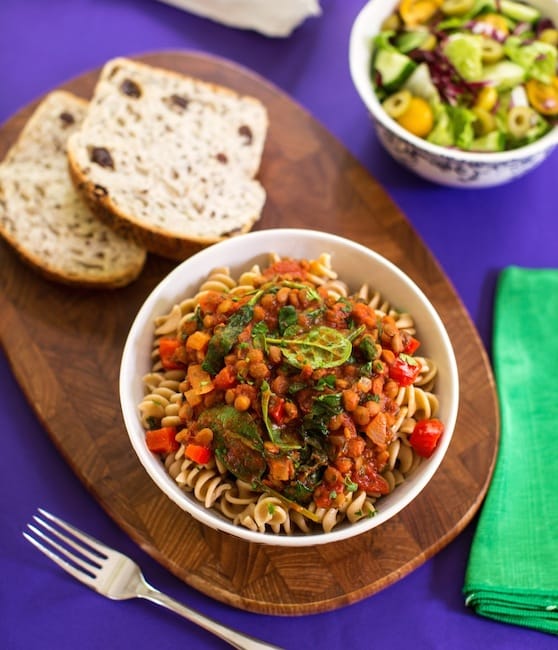 Pasta with Hearty Lentil and Spinach Sauce is a satisfying dinner entree. Easy and substantial, this can easily become your go-to plant-powered pasta dish. All you need to complete the meal is a simple, colorful salad. Add fresh whole grain bread, if you'd like.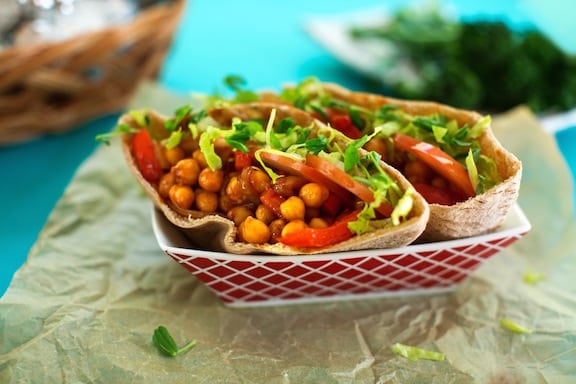 Greet midweek with BBQ-Flavored Chickpea Pitas. Cool romaine lettuce and barbecue-flavored chickpeas combine to create a great flavor and texture combination in this hearty pita sandwich. This pairs well with many simple companions — potatoes or sweet potatoes, a simple quinoa salad, or a light soup.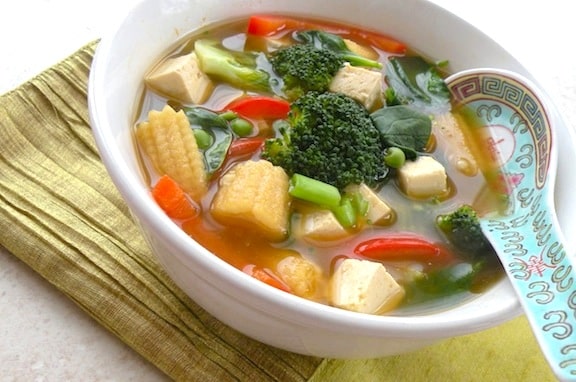 Colorful Asian-Style Vegetable-Tofu Soup is quick and colorful, and will please anyone who enjoys Asian flavors. Just toss everything into a soup pot and in a few minutes, it's done! Try enticing kids and teens with this simple soup. Serve with an Asian-flavored rice or noodle dish and veggie spring rolls for a fun meal.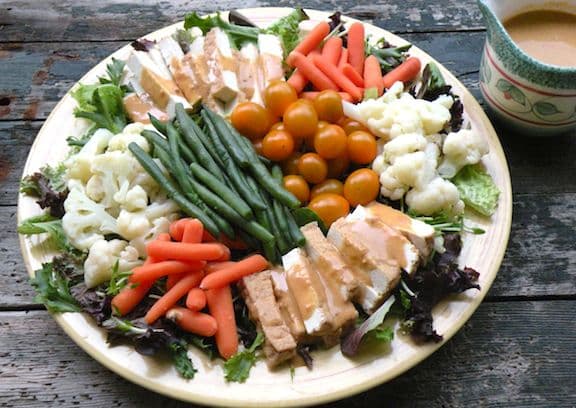 Though easy to enough to make as an everyday meal, Gado-Gado Inspired Salad is festive enough to serve to company. It's a feast of cooked and raw veggies. Serve with simply cooked brown rice (try brown Basmati).