This week's theme is "put down that take-out menu!" We'll show you how to make global restaurant favorites easily and quickly at home, using ingredients you can find at the supermarket. Made with distinctively flavored green tomatillo sauce (salsa verde), Vegan Cheese Enchiladas with Salsa Verde (above) need little other embellishment. Serve with Beer-Stewed Pinto Beans.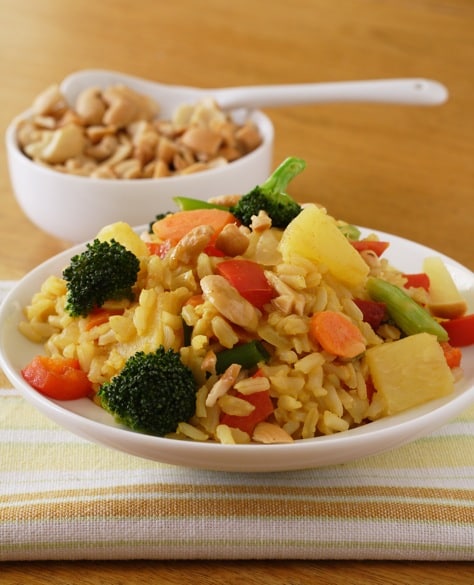 Colorful and luscious, Thai Pineapple Stir-Fried Rice can be made easily at home, using brown rice, pineapple, and veggies like broccoli, bell peppers, and carrots. Serve with a simple tofu dish and a platter of sliced tomatoes and cucumbers.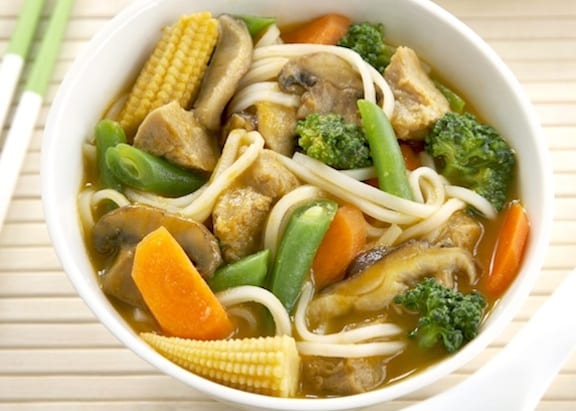 Inspired by a favorite vegetarian Chinese restaurant dish, "Buddhist's Delight" is enhanced with protein-packed seitan. Gluten-free? Substitute an equivalent amount of tofu for the seitan. For an everyday meal, serve with Tri-Color Coleslaw.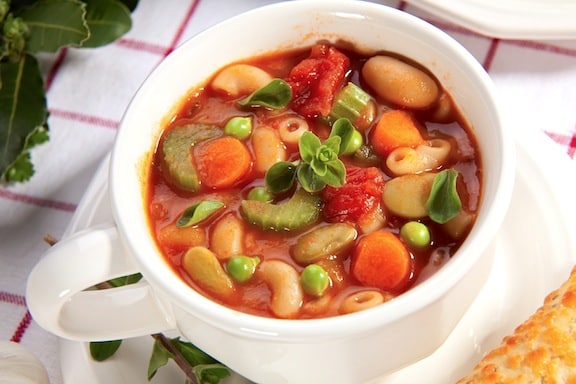 Italian Pasta and Bean Soup (pasta e fagiole) is a classic soup you'll often find on Italian restaurant menus. It's so easy to make at home and perfect for this time of year. A meal in a bowl, complete it with fresh garlic bread and a big salad. Leftovers make a great Thermos lunch to take to work or school.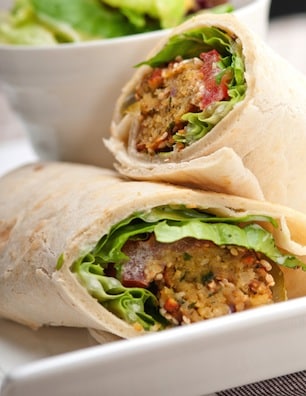 If you're craving Middle Eastern, but aren't crazy about greasy fried falafel, Denise Balcavage's Baked Falafel is for you. Have a relaxing Friday night dinner, serving these with Tabbouli Salad and rice-stuffed grape leaves and olives from your supermarket's olive bar.