As we head ever closer to summer, this week we present meals that require little cooking, getting you out of the kitchen as quickly. In the tacos above, the Tempeh and Walnut Soft Taco Filling teams two high-protein foods (with lots more going for them nutritionally) in a tasty taco filling that goes a long way. With avocado, lettuce, and tomatoes, the tacos are also provide your fresh raw produce, so all you need to complete the meal is some fresh corn and/or a steamed green vegetable.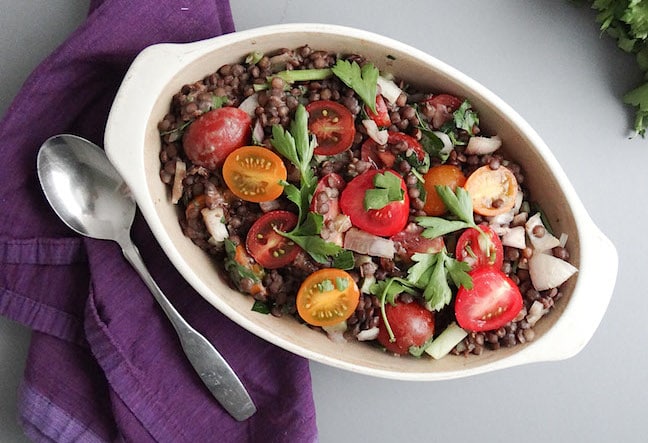 This simple French Lentil Salad with Cherry Tomatoes makes a wonderful, protein-rich highlight of any meal. Serve with Simple Summer Squash Sauté and some crusty bread.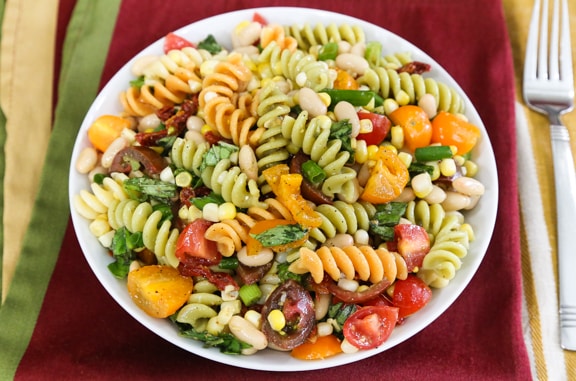 Let's officially declare pasta salad season with this colorful Pasta Salad with White Beans and Corn. This is a delicious accompaniment to grilled vegetables or veggie burgers.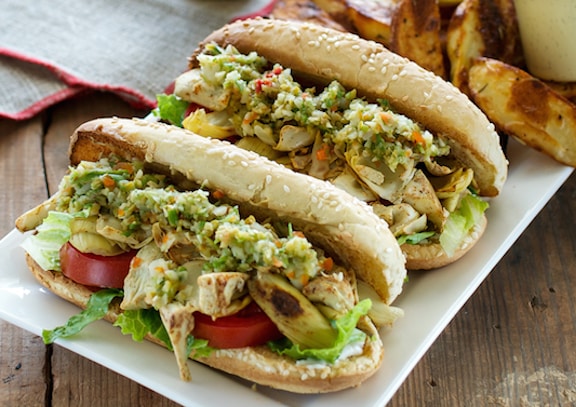 You can always count on Robin Robertson for a tasty quick meal, and her Artichoke Muffaleta Po' Boys are no exception. Complete the meal with any of these easy and tasty slaws. Add some fries for an even heartier combo.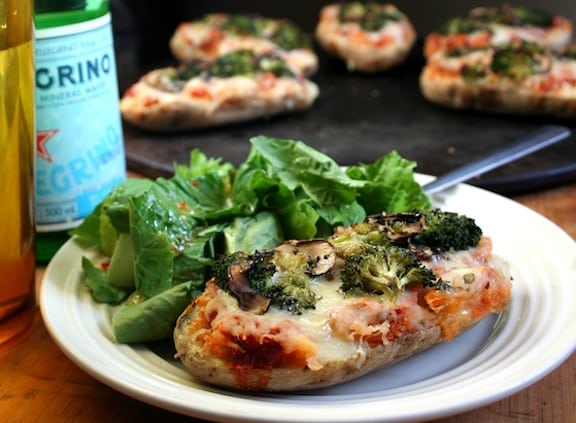 Instead of a Friday pizza night, let's make it an all-veggie Pizza Potatoes night. Marinara sauce, melted vegan cheese, and simple steamed vegetables on a baked potato add up to an irresistible pizza-flavored vegetable dish. The kids will love this! Vary the vegetable toppings as you'd like. Try peppers, onions, artichokes, and other favorite pizza veggies. Serve with salad and you're all set.