As we head toward longer and more summery days, here are a week's worth of meals filed with colorful produce for you to enjoy. Kung Pao Tofu is a tasty recipe whose many iterations often require lots of steps and ingredients and sometimes even two different sauces. This version streamlines the process so that it can be on the table in less than half an hour. Serve on its own or over hot cooked rice or noodles.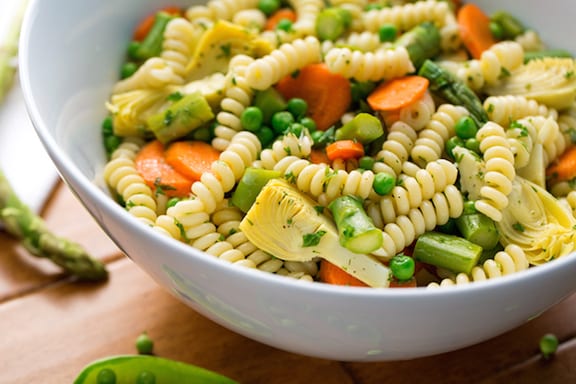 I especially like this sprightly Spring Pasta Salad with Asparagus and Fresh Peas with orecchiette ("little ears"), a small, delicate pasta, but you can use any short pasta shape you'd like. Use very slender asparagus and you won't need to scrape the stalks.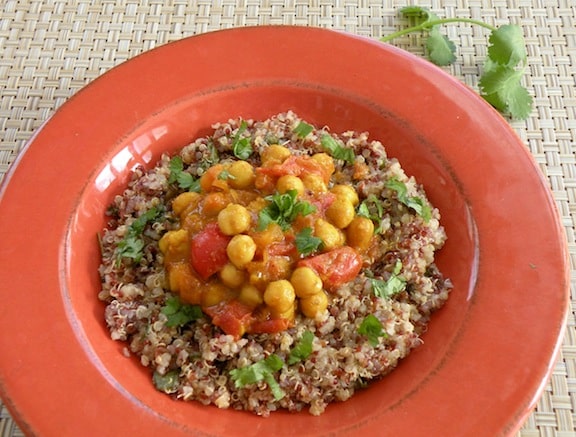 Curry-Flavored Chickpeas with Chutney-Flavored Grains (you can use either quinoa, bulgur, or couscous), making for an appealing grain-and-legume combination. Serve with a simply prepared vegetable — hardy greens, broccoli, or cauliflower — and a simple salad. Tip — if you're using quinoa, cook an extra cupful (raw) for tomorrow night's meal.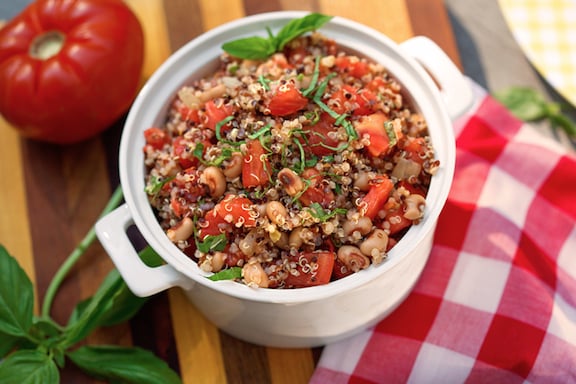 In Quinoa with Black-Eyed Peas and Tomatoes, the grain-and-legume pairing is tasty and hearty, embellished with lots of flavorful tomatoes. Try serving this with Chili Cheese Grits or fresh corn, and a simple coleslaw or salad.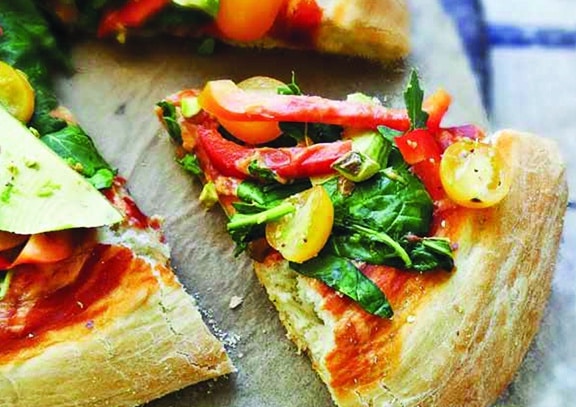 Let's end the week with a pizza night, but one that really fits the spring-into-summer mode. Arugula Salad Pizza is great served with fresh corn and a side of Skillet Spiced Chickpeas.