How did the last full week of May, and the unofficial start of summer sneak up on us? And so here we present some favorite almost-summer meals to get you through the week. If you've been looking for a healthier pasta Alfredo recipe (that's also vegan!), here it is, our Pasta with Vegan Alfredo Sauce. This is delicious with a briny salad like Chickpea and Carrot Salad with Parsley and Olives and some tomato wedges. Or, a simple tossed salad will also do just fine.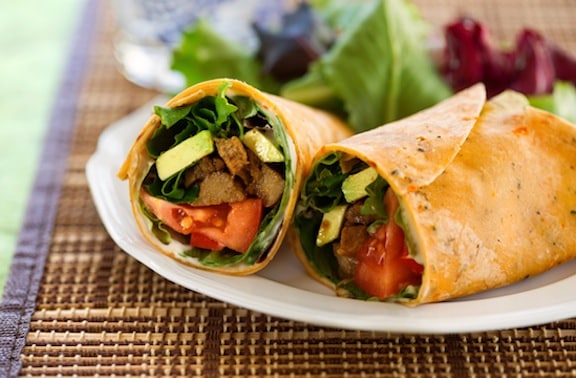 In BBQ-Flavored Seitan and Avocado Wraps, Barbecue-flavored seitan contrasts deliciously with cool avocado and leafy greens. Like most wraps, it's a salad disguised as a sandwich. It's easy to make, fun to eat, and go well with just about anything — soups, potatoes, fresh corn, pasta salad, salsa and chips …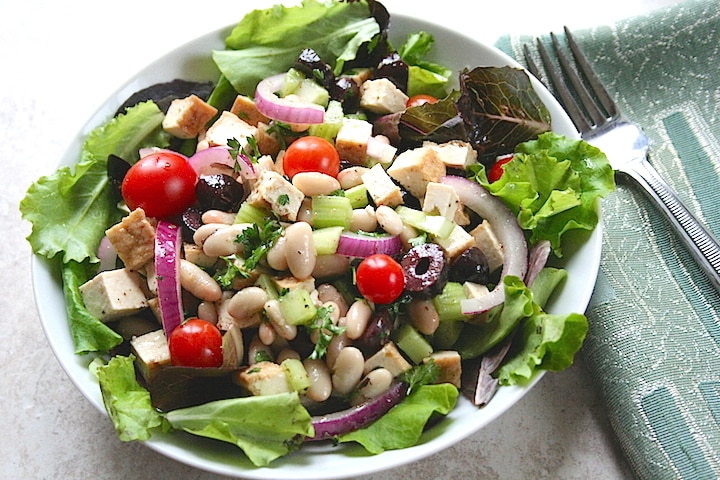 For the warmer days we're in the midst of, Tofu "Tuna" and White Bean Salad is a tasty main dish salad on it's own with some crusty bread, or served side-by-side with a simple pasta dish.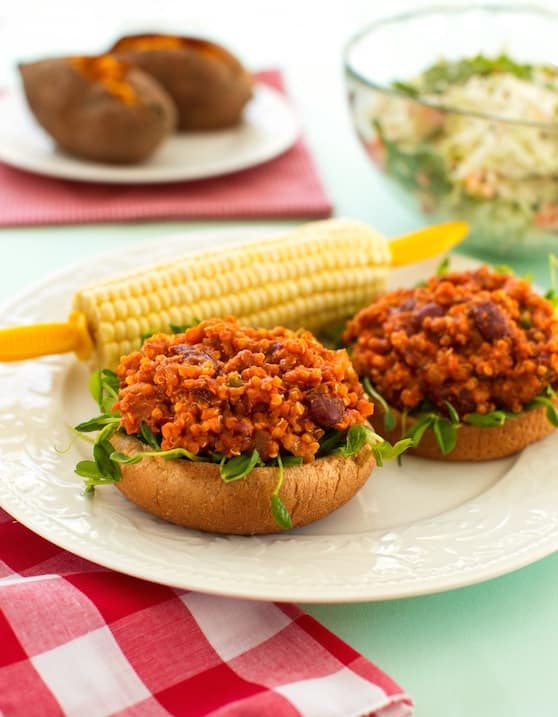 Served with a simple slaw and fresh corn, Pinto Bean and Quinoa Sloppy Joes, a reader favorite, is a great weeknight meal.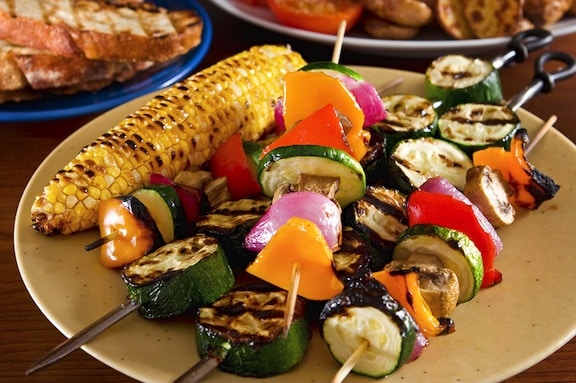 Memorial Day weekend is the unofficial start of summer for many people (though this isn't what the holiday is about), and when outdoor eating season begins. So instead of leaving you with just one recipe to end the week, we'll end with VegKitchen's popular Vegan Barbecue guide. Everything you need from main dishes, to grilled veggies and plant proteins, to great marinades, is right here!