With the shorter days suddenly upon us, this week's theme will be vegan comfort food. Start the week with a big pot of Chunky Sweet Potato Bisque, a satisfying soup/stew that gets its golden-orange color from sweet potatoes and carrots. Served in a generous bowl, it can be a main dish, completed simply with salad and fresh bread. Pack leftovers in a Thermos for work and school lunches.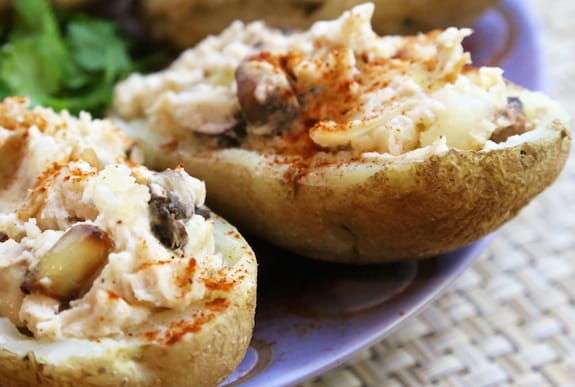 In Mushroom-Stuffed Potatoes, a small amount of vegan cream cheese lends a rich flavor. For an easy meal serve them with a big tossed salad with chickpeas or beans, and you favorite steamed green veggie.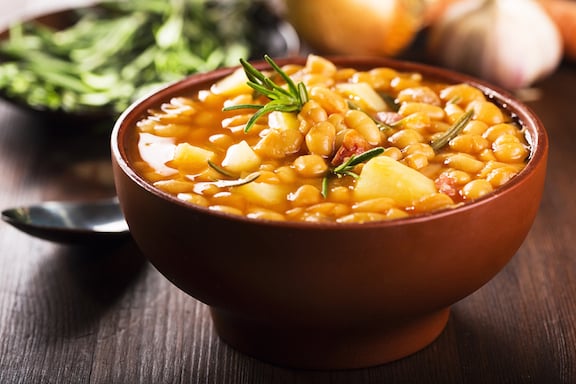 This meatless version of rustic Provençal Bean Stew is sensual and satisfying. A fresh, crusty French baguette is perfect for soaking up its delicious broth. A bountiful tossed salad makes it a complete meal.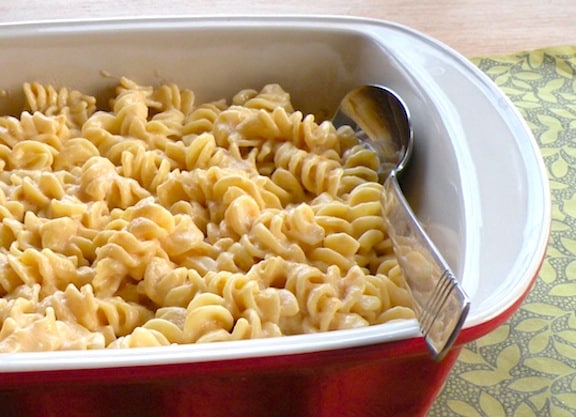 Our super simple, rich and creamy Vegan Macaroni and Cheese will ease you toward the end of the week. Boost the nutrition of this comfort food meal by serving with plenty of fresh veggies — this goes well with simply prepared broccoli or kale — and a simple salad or platter of fresh cut vegetables with dip.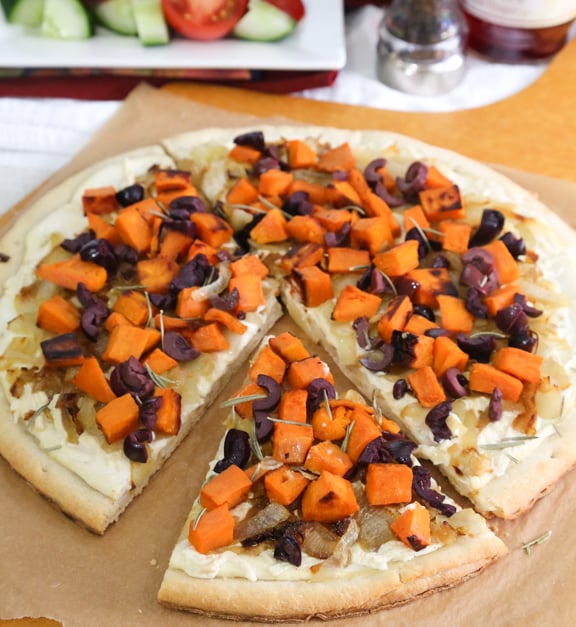 Can pizza be a comfort food? It can when it's our White Pizza with Sweet Potatoes, Onions, and Olives. Serve with some steamed broccoli or kale (perhaps left over from yesterday's meal) and a platter of veggies and dip for a fantastic Friday night or weekend meal.