Who doesn't love going out to global eateries? They're equally hard to resist for take-out after long tiring days. But hold the phone — literally — as the theme of this week's meals is going global in your own kitchen. These ethnic meals are so easy to make and won't break the budget the way eating out can do. Here's a sampling of Japanese, Indian, Thai, Mexican, and Chinese, made right in your kitchen. First up, this simple, Japanese Soba Noodle Soup with Tofu and Greens (above) comes together in less than 30 minutes. Pick up some veggie sushi from the supermarket to serve with it, and you'll feel like you're eating out.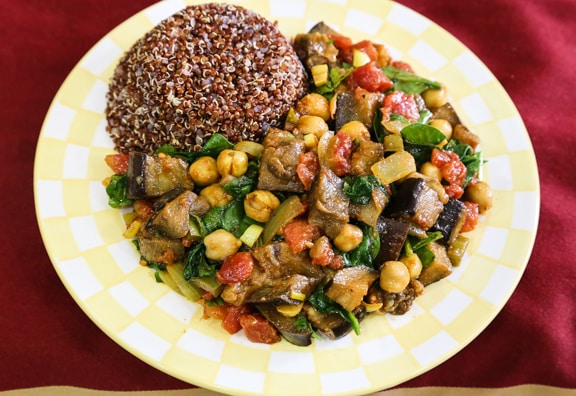 Roasted Eggplant Curry is a simplified variation of an eggplant dish appears that frequently on Indian restaurant menus as Baingan Bharata. Once the eggplant has been roasted and is cool enough to handle, this dish comes together quickly and easily. Serve with a grain and a simple salad of tomatoes and cucumbers dressed in coconut yogurt.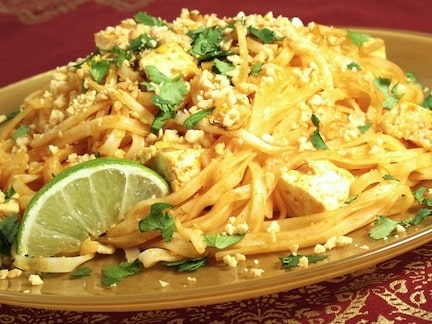 If you love Thai food, you'll enjoy our Easy Vegan Pad Thai, made with ingredients you can get at the supermarket. Serve with broccoli or green beans (steamed or stir-fried) and a simple cabbage-based salad like those you'll find in A Slew of Slaws.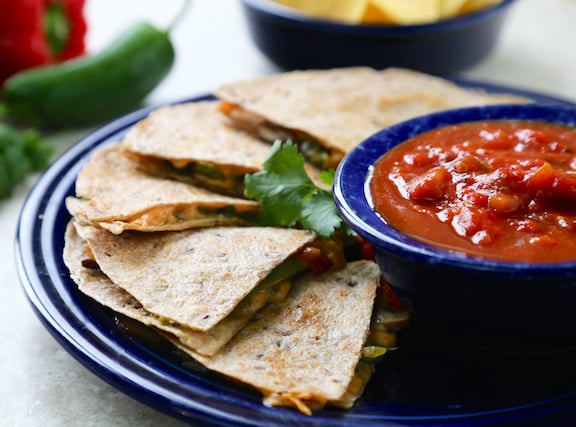 For tonight's theme of Tex-Mex, serve up these Mushroom and Bell Pepper Vegan Quesadillas. Serve with a hot cooked grain and/or simply prepared black or pinto beans, and a green salad. Salsa and chips are welcome, too!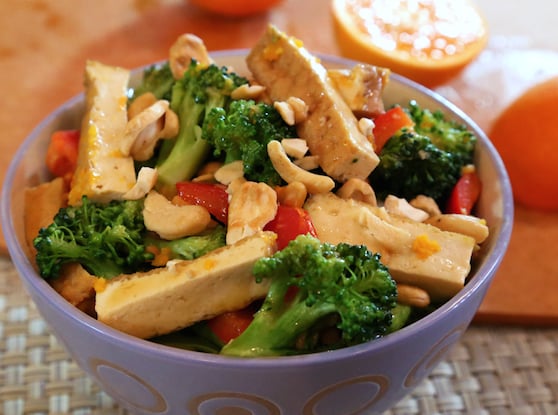 Orange-Glazed Tofu and Broccoli is a quick-to-prepare stir-fry. For a tempting Chinese-flavored meal, pair this with Vegetable Lo Mein, and serve with a platter of raw vegetables on the side.