Yay, it's the first full week of September! For most of us, it means back to the real world of work after slacking off a bit in August, and back to school and college for students of all ages. Let's keep it really simple this week, while still enjoying summer's bounty. Quinoa with Black-Eyed Peas and Tomatoes is a perfect seasonal dish. Pair it with Chili Cheese Grits or fresh corn, and a simple slaw or salad.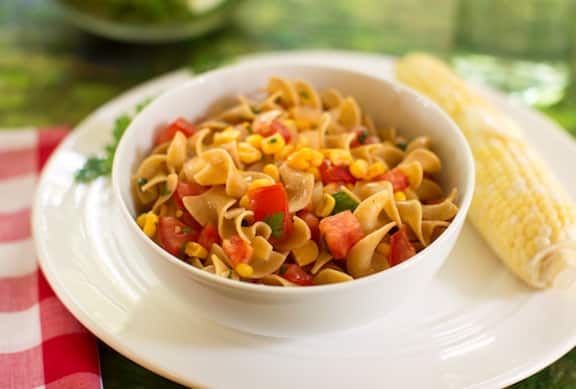 Pennsylvania Dutch Corn Noodles is a simple, tasty pasta dish traditional to the "plain and simple" Pennsylvania Dutch cuisine. It's a perfect way to use fresh summer corn and tomatoes while they're still flavorful and abundant. Serve with wilted greens and/or one of our easy and bountiful bean salads.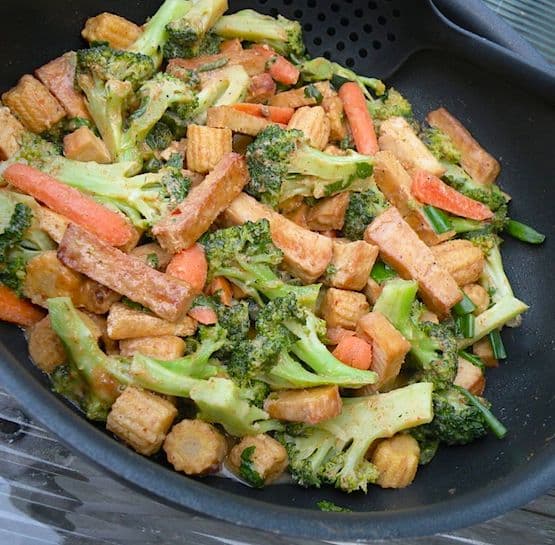 Thai-Flavored Tofu and Broccoli is an easy and yummy dish using prepared Thai peanut satay sauce. Serve over rice or bean-thread noodles, a simple slaw dressed in sesame-ginger dressing, and strips of red bell pepper and cherry tomatoes.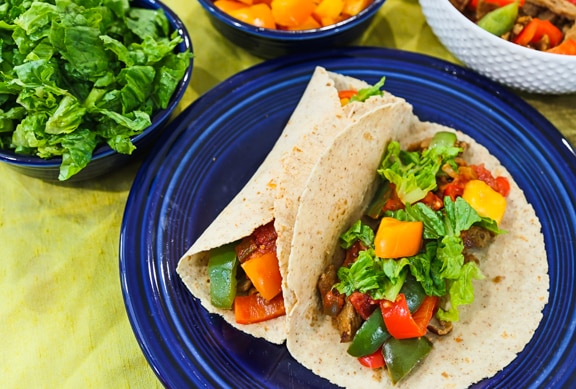 Strips of high-protein seitan (cooked wheat gluten) make a great filling for these Easy Seitan Fajitas. What's great about fajitas is that everyone participates in creating his or her own meal. It's less work for the cook, fun for everyone at the table, and everyone can tailor the ingredients to suit personal tastes. Serve with rice dish, or potatoes or sweet potatoes.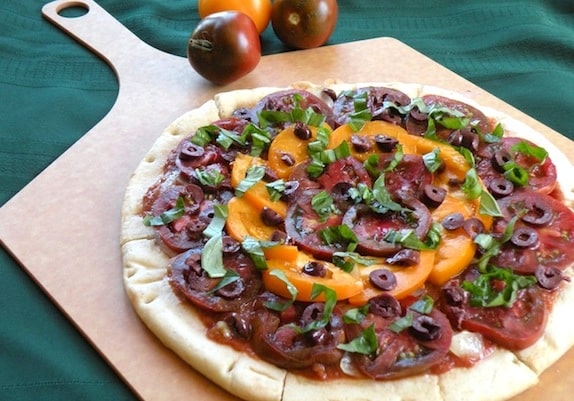 Let's end the week with a summery pizza night. Garlicky Fresh Tomato and Basil Pizza is a fresh take on the classic fresh tomato and basil pizza known as Margherita. This variation is packed with extra flavor from garlic and black olives. This is a perfect pizza for late summer when tomatoes are at their peak of flavor. Serve with a colorful salad; toss in some chickpeas for extra protein.