In the northeast U.S., where I live, fall arrived on the calendar, and just like that, the long and overly hot summer was a thing of the past. Crisp days and cool nights couldn't have arrived a moment too soon. But, recognizing that other parts of the country and world are still under a blanket of heat, we offer a week's worth of transitional dishes that will make everyone happy. They're warming yet light, easy on your schedule and budget. No thick soups and stews yet — but they too are around the corner. Pasta with Hearty Lentil and Spinach Sauce, above, is seasonal and substantial, and might just become your go-to plant-powered pasta dish. Leftovers are great for a Thermos lunch the next day. Complete the meal with crusty bread and a simple salad.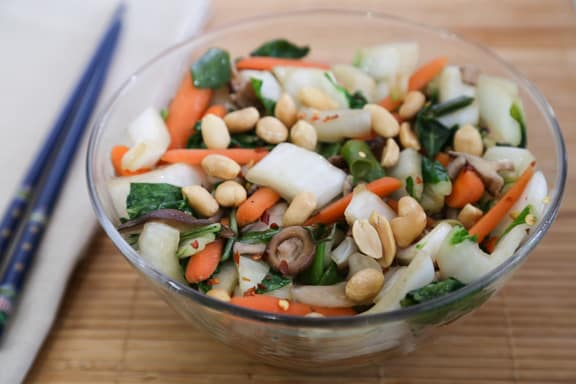 Like other tender leafy greens, bok choy makes a resurgence in early fall. Here's super-quick Stir-Fried Bok Choy and Shiitake Mushrooms using this nutritious, crunchy veggie. Shiitake mushrooms make a perfect partner for it. Serve this on its own or over rice or noodles. Serve with pan-sautéed tofu or tempeh.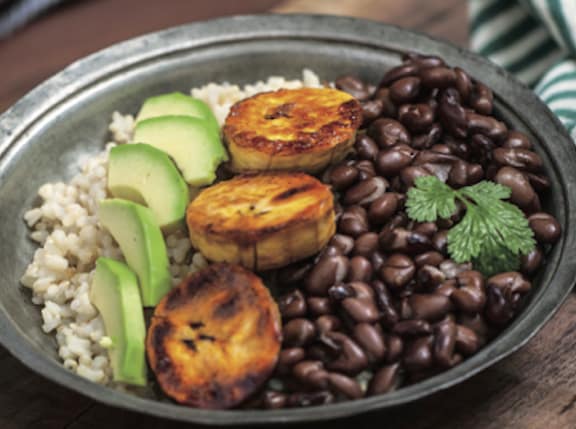 In Cuban Brown Rice Bowl with Sweet Plantains, oven-baked platanos maduros. You'll love this easy weeknight recipe, a recent contribution from Marco Borges. It's a meal in a bowl in itself, but you can add a simple tomato and cucumber salad for a fresh accompaniment.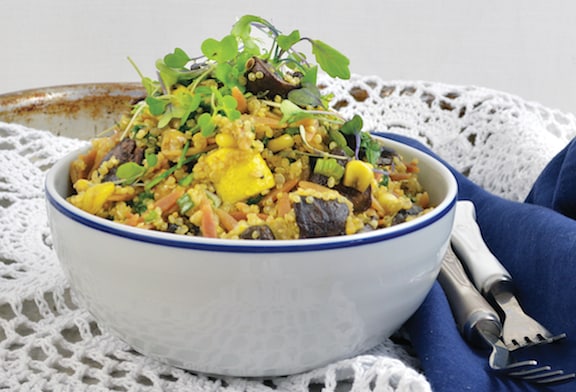 No matter what it's like outside, this is a great time to roast vegetables, which seems to bring out the best in produce. In Zsu Dever's Roasted Zucchini and Mushroom Pilaf Bowl, zucchini and mushrooms are roasted to perfection and stirred into a quinoa pilaf that is accented with corn, scallions, and arugula — perfect for early fall. Don't be daunted by the ingredient list; this is incredibly easy. All you need to complete the meal is a simple salad.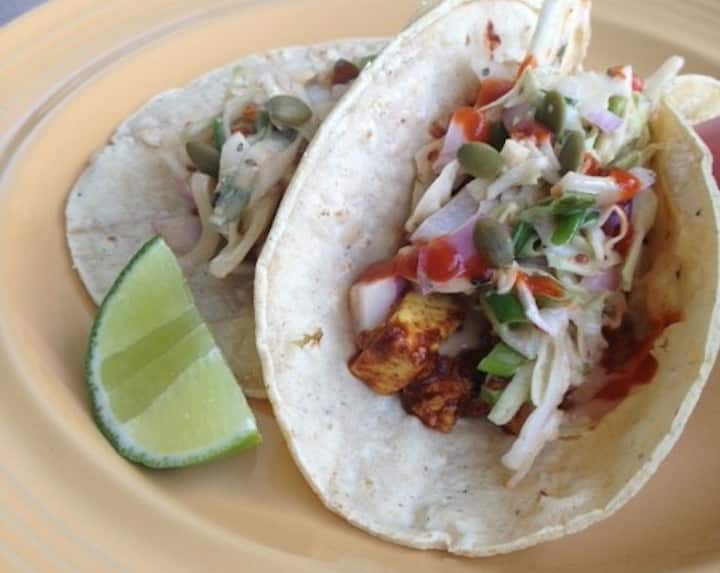 End the week on a fun note with Ashlee Piper's BBQ Tofu Tacos and Mexicali Slaw. Easy and tasty are the names of the game here, says Ashlee, and these tacos are both (even if using bottled BBQ sauce and dressing and pre-made corn tortillas) and incredibly versatile. Here you've got both your protein and your salad, so all you need to add are some salsa and chips, and some cold cerveza!