The best antidote for shorter days and cooler nights is comfort food! These hearty fall meals will make you glad that fall has arrived. Above, Classic Veggie Chili with Lots of Variations isn't revolutionary, but a plant-based repertoire wouldn't be complete without it. For a classic combo, serve with Corn Kernel Cornbread and a colorful salad. Leftovers make a great next day portable lunch, and can be frozen in single-serving portions for later use.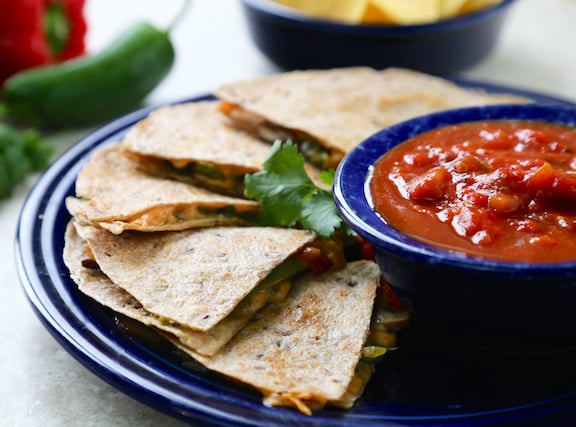 These simple and light vegan Mushroom and Bell pepper Quesadillas are good served with a a bean dish. They also make a nice accompaniment to a well-seasoned chili like the one above, if you have leftovers.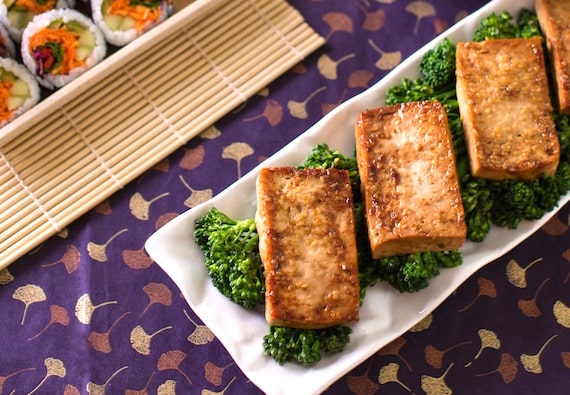 Super-Easy Tofu Teriyaki is all about the sauce, which absorbs into the tofu to make it incredibly tasty. Double the recipe if you're feeding a hungrier group, as this makes 2 to 4 moderate servings. If you'd like, serve this over steamed broccoli. Store-bought vegetable sushi rolls add a "wow" factor to a weeknight meal.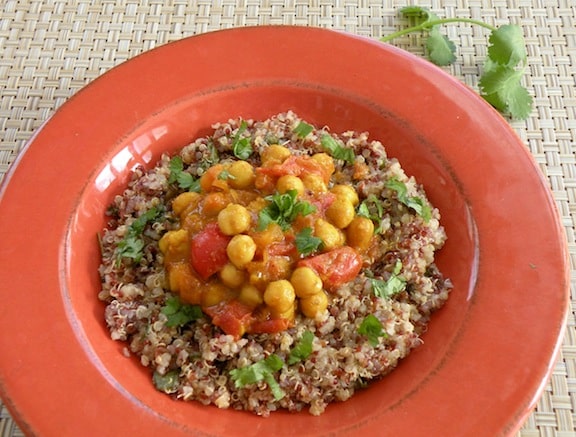 Curried Chickpeas with Chutney-Flavored Grains (you can use either quinoa, bulgur, or couscous) is an appealing grain-and-legume combination. Serve with a simply prepared vegetable — hardy greens, broccoli, or cauliflower — and a simple salad.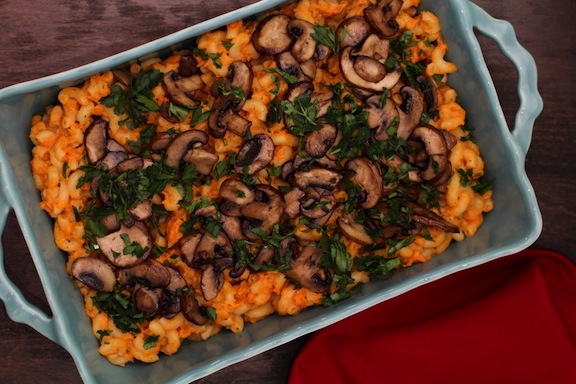 Roasted Sweet Potato Mac and Cheese, a VegKitchen reader favorite contributed by Sophia Zergiotis features "cheese" that's actually a combo of roasted sweet potato, mustard, and nutritional yeast. The result is a nostalgic mac and cheese with a grown-up edge and a rich, creamy, and satisfying dish! Serve with a platter of raw veggies and a dairy-free dip.