A healthy vegan muffin recipe that's moist and cake-like isn't hard to find — here are 8 of our favorites to choose from. Incorporating whole grains, fruits, and nuts, these muffins are good for any time of day as a treat or dessert; they're also a fantastic addition to portable lunches. Here are some of VegKitchen's favorites; make sure to browse through all of our vegan muffin recipes.
Pretty streusel-topped Double-Orange Chocolate Chip Muffins (at top) are not only delicious, but contain a dose of Vitamin C from fresh orange juice as well as concentrated orange juice. The concentrate also contributes sweetness as well as color.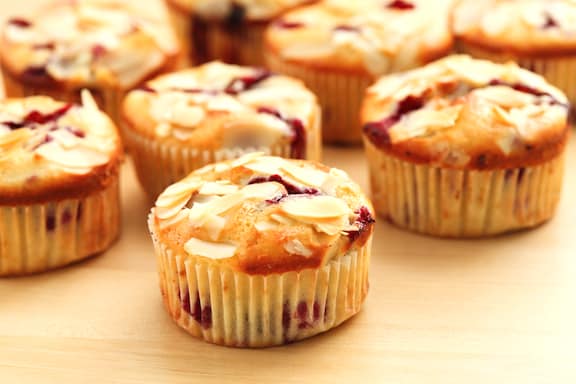 Orange-Cranberry Muffins make for a lively flavor combination in baked goods. If I'm in the mood to make muffins for a weekend brunch, this is one of my top choices! And for holiday baking or giving, this batter is nice made into mini-loaves.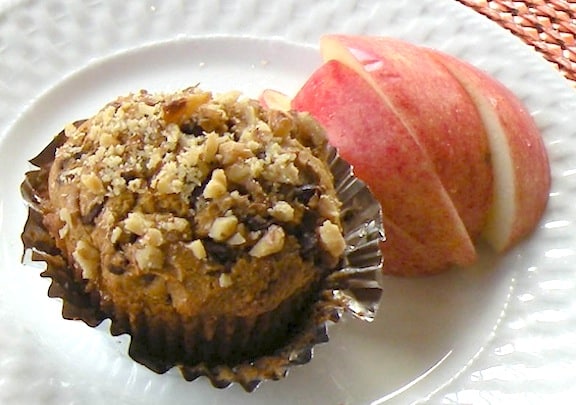 Pumpkin Chocolate Chip Muffins might seem a little odd at first, but the flavors of pumpkin (or other orange winter squash, especially butternut) and chocolate are surprisingly compatible. They just could become a fall favorite to serve with tea or nondairy hot cocoa.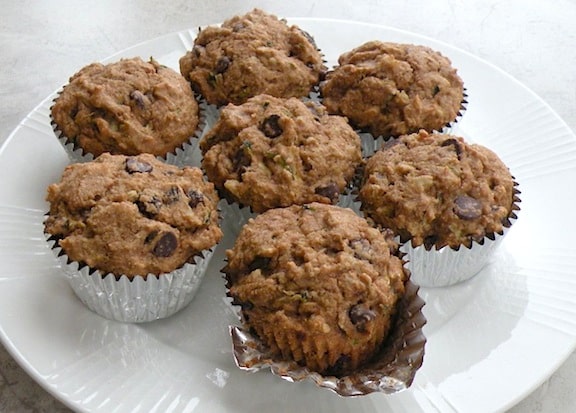 The classic zucchini muffin in a vegan rendition—try it as an alternative to a sandwich for brown-bag or school lunch, or as a healthy snack. For these Zucchini-Raisin Muffins, the chocolate chips and walnuts are optional, but I like to use them both!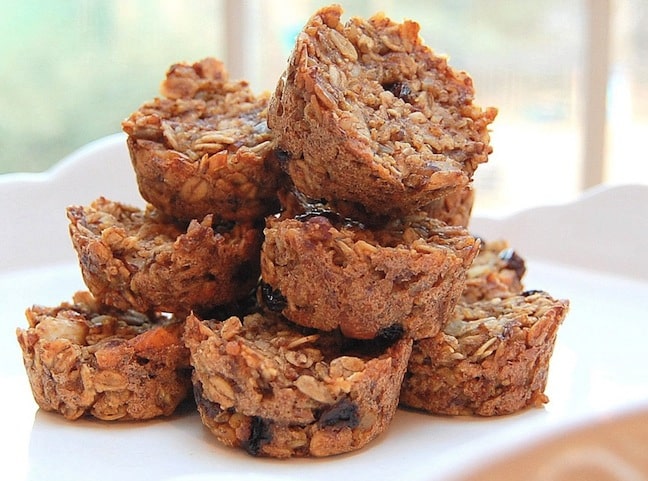 These light and healthy Quinoa, Apricot, and Oat Muffin Clusters boast an irresistible creamy, crunchy sweetness. Apricots are rich in iron, potassium, vitamin A and fiber. Also, these muffin clusters are flourless and gluten-free! Enjoy these yummy and good for you treats … they are nutrient-rich and delish!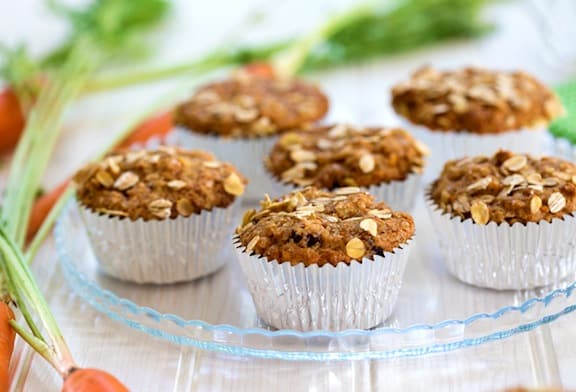 Talk about healthy vegan muffins! Vegan Carrot-Walnut Muffins provide a dose of vitamins A and C. Make them in the evening; enjoy a warm muffin for your evening snack, then the next day for an on-the-go breakfast. Or, pack a couple in your or your kids' lunch box with fresh fruit for a change of pace from a sandwich.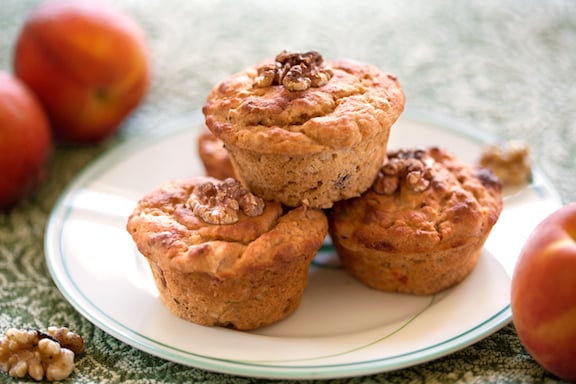 For these Gingery Peach or Nectarine Muffins make sure to use perfectly ripe peaches or nectarines—lush and sweet, but not too soft—for these late-summer vegan muffins that have more than a hint of ginger!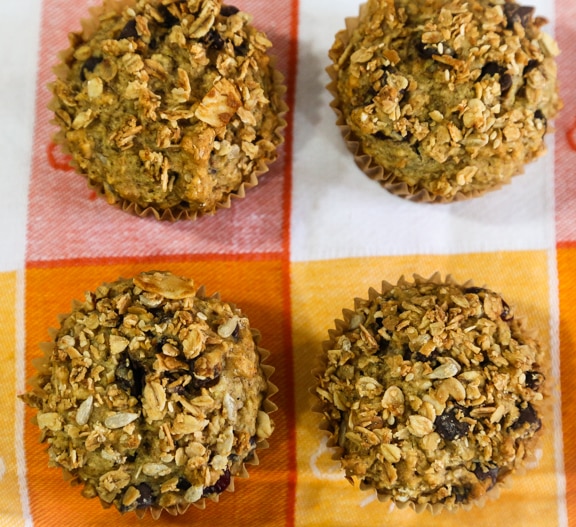 It's back to the 1960s with these hearty (but not heavy) crunchy granola muffins! Use your favorite homemade or bulk-purchased granola for these easy vegan muffins.