Everything tastes better with peanut butter! Except, of course, for those with peanut allergies. Luscious and high in protein, peanut butter isn't only for PBJ sandwiches or desserts (though it's awesome in both — see our listing of sweet treats using it) Here are 7 tasty ways to use it in vegan main dishes. First off, here's an easy rendition of Cold Peanut Butter Sesame Noodles (above), with a dollop of tahini and a dash of spice. Delicious as a summer dinner served with an easy tofu dish and a simple salad of tomatoes, cucumbers, and basil.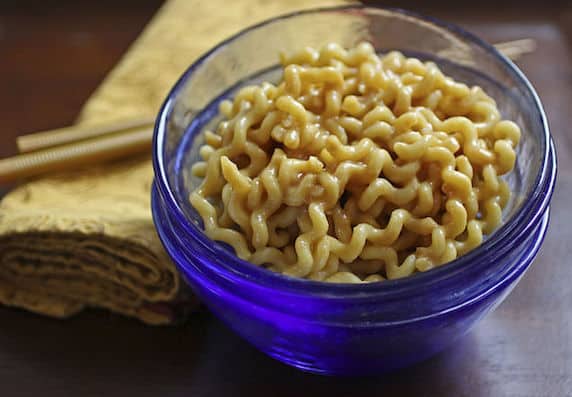 Another noodle dish, Kid-Friendly Peanut Butter Noodles is designed for kids whose preference runs to milder flavors. Adults can enjoy this basic recipe as well by spicing up their portion with hot sauce like Sriracha, or dried hot red pepper flakes, and a sprinkling of scallion.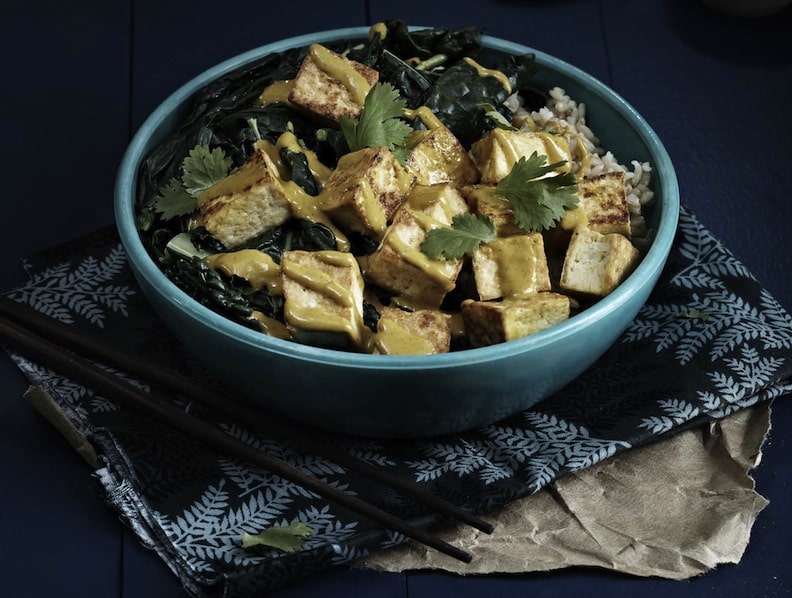 According to Isa Moskowitz, Curried Peanut Sauce Bowl with Tofu and Kale is the peanut sauce of the gods: a gingery peanut sauce with curry powder that will have you licking the spoon, then licking your plate …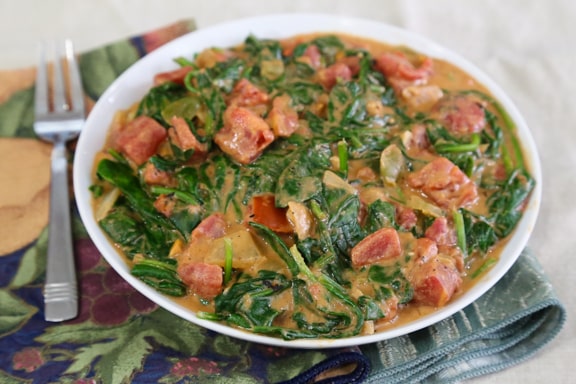 Robin Robertson's West African Spinach with Spicy Peanut Sauce is delicious served over rice or couscous. Let your own heat tolerance be your guide on the amount of chiles to use.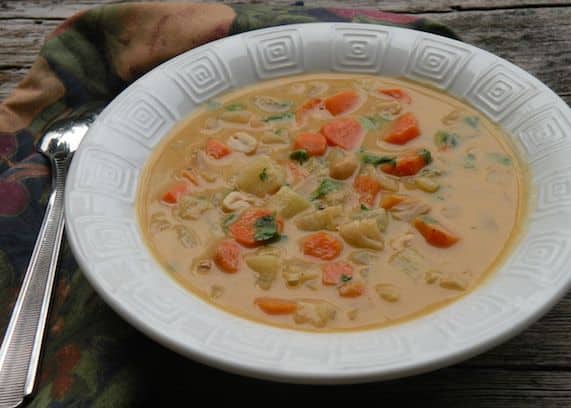 Admittedly rich, this traditional Southern-style Virginia Peanut Soup has an intensely nutty flavor. Even served in moderate portions, it's immensely satisfying, and you can build a meal around it.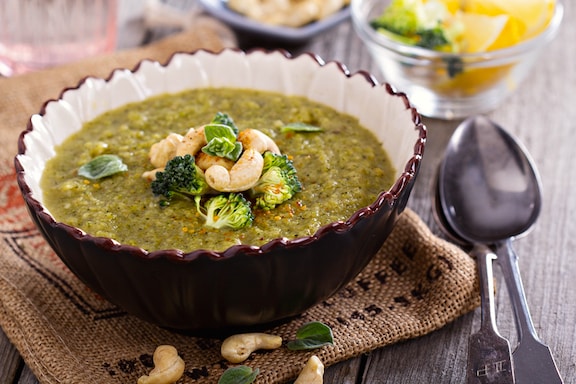 Another soup you can look forward to that's especially good for fall (but which can be enjoyed any time of year) is Broccoli-Apple Soup with Cashew or Peanut Butter. So rich and comforting, and filling enough to be a main dish serves with fresh bread and salad.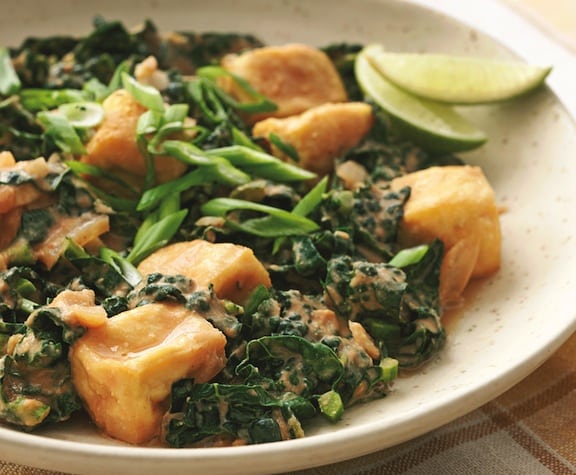 In Dr. Joel Fuhrman's Spicy Thai Braised Kale and Tofu, peanut butter is the key to creating this tasty, nutrition-packed dish. Serve with brown rice or quinoa and a colorful salad for a great weeknight meal.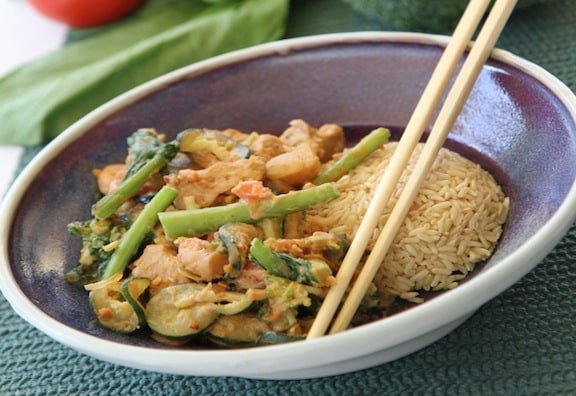 Tempeh is a great source of protein, and peanut butter enhances its fermented flavor in this tasty Tempeh Satay with Asian Greens. Serve with your favorite grain.