Back in the day, "crunchy granola" was a mildly contemptuous reference to the hippie lifestyle or ultra-liberal views. Today, granola isn't just for hippies, and you don't even have to make it yourself. With so many kinds of granola available in bulk and in the natural foods cereal section, there are so many uses for granola other than as a form of sarcasm! Note that some granolas use honey, so if you're strictly vegan and avoid this sweetener, read labels carefully. Here are 9 ways to use crunchy granola that you may never have considered.
Ice cream topping: Granola that's nice and nutty makes a good topping for nondairy ice cream, , along with seasonal fruit, as shown in the photo at top.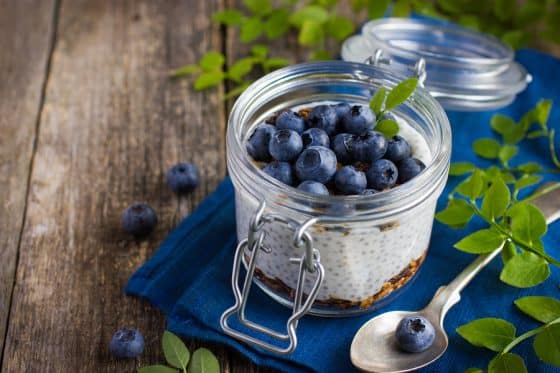 Chia pudding: Healthy chia pudding is even better when layered between granola. For a basic chia pudding for two servings, combine 1 ½ cups nondairy milk with ¼ cup chia seeds. Add sweetener to taste, optional. Put some granola into 2 large glasses or small jars, then divide the chia mixture between them. Refrigerate for about an hour, then carefully stir it up. Top with another layer of granola, then refrigerate for  several more hours, or overnight.
When you're ready to eat, top the pudding with fresh fruit, and you've got a treat that's perfect for breakfast or an any-time-of-day snack.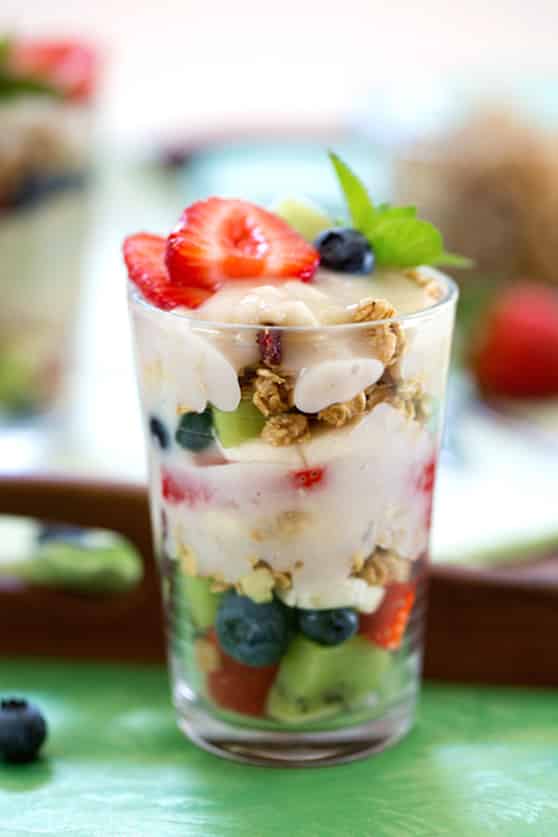 Fruity parfait: Similar idea as the chia pudding with less waiting time. Layer coconut or almond yogurt between layers of granola, and top with fresh fruit.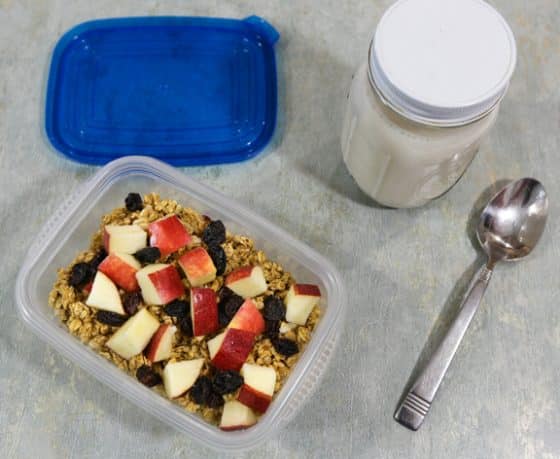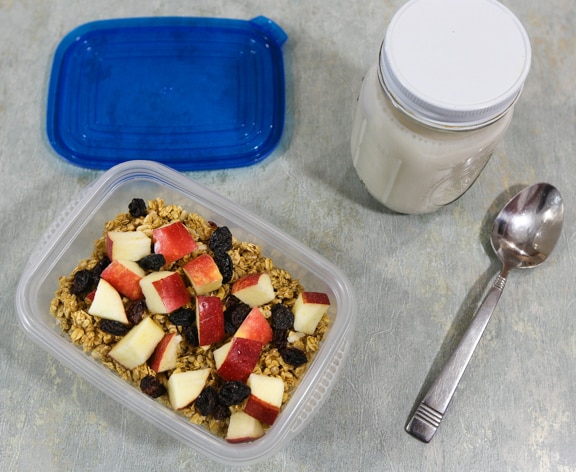 Granola for lunch: If you'd like an alternative to sandwiches, pack a container of granola topped with fresh fruit. Pack nondairy milk in a separate bottle to pour in once you're ready to eat. Don't forget a spoon!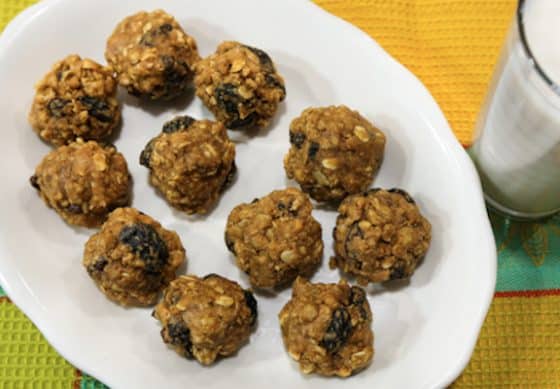 Energy balls: Give your energy balls some crunch with granola. For this one, you need a bit more of a formula, so here's the easy recipe for Crunchy Granola-Peanut Butter Energy Balls.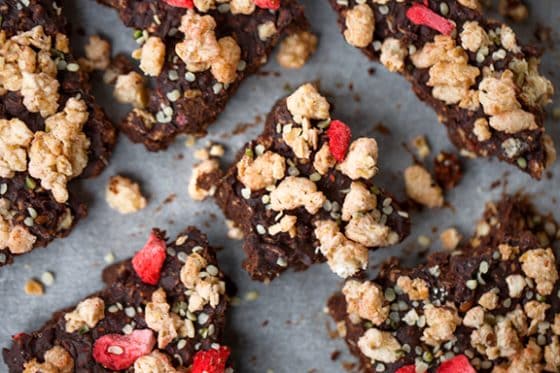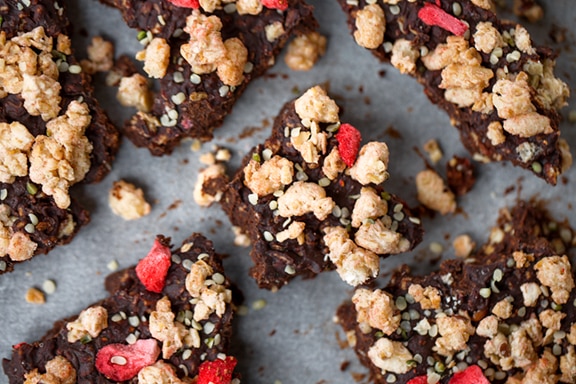 Instant chocolate dessert: Melted chocolate chips and a good granola are all you need to make these crunchy clusters. They're something I make when I'm too lazy to make a proper dessert (which is often); everyone loves them. See how to make Chocolate-Granola Clusters, a 2-ingredient treat.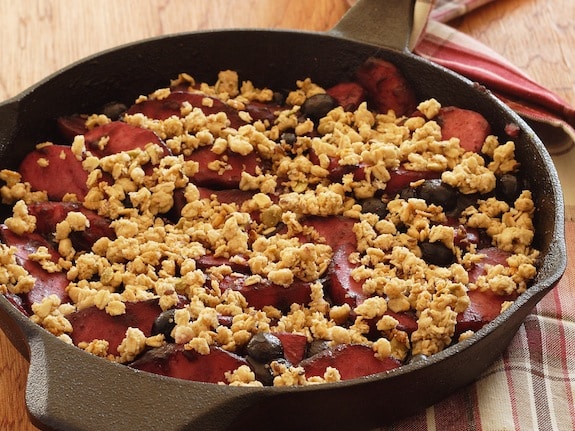 Crumble topping: Stew seasonal fruit in a skillet with a little juice and maple syrup and top it all off with plenty of granola. For a recipes, see Skillet Berry-Apple Crumble.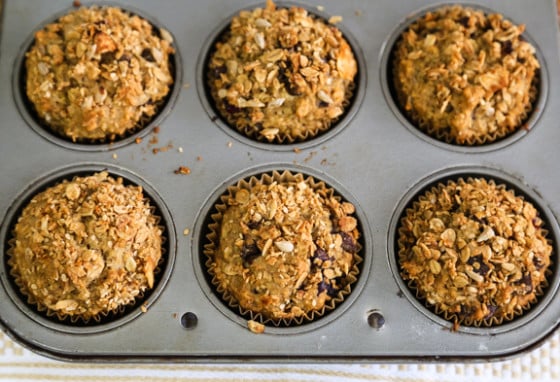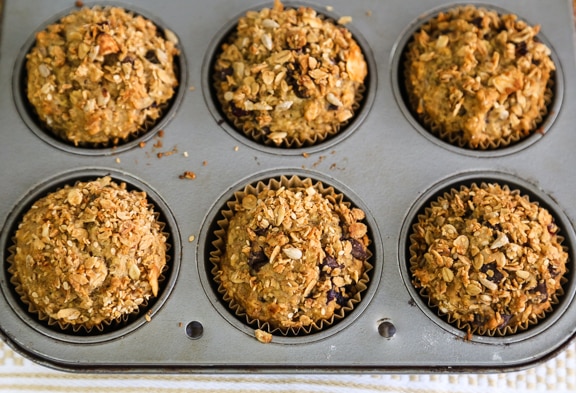 Muffin topping: Give your muffins a lovely crunch by sprinkling granola over the top. Try our Crunchy Granola Muffins.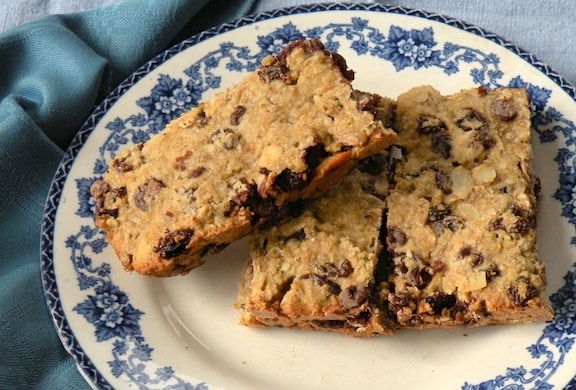 Homemade bars: Even if you're not usually inclined to bake, Soft and Chewy Granola Bars are truly simple to make, and provide a healthy sweet for the lunch box or as an any-time-of-day treat for adults, great with coffee, tea, or nondairy hot chocolate.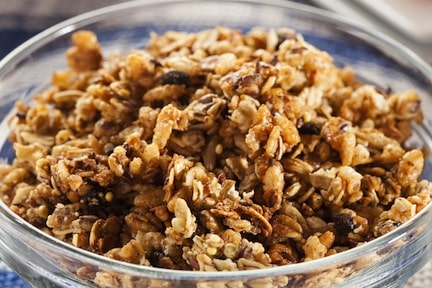 If you have more time or are less lazy, make a big batch of Classic Crunchy Granola!