I fully admit that I'm not a big fruit eater, which is why I'm happy that smoothies were invented. This way, I know I get my daily dose in a few yummy sips. Frozen blueberries often go into the mix, but when fresh blueberries are in season, I balk at mixing them into smoothies. I want to savor each and every berry during its brief, local season.
Doing anything other than eating in-season blueberries out of hand seems like gilding the lily. But there are lots of great ways to use them, other than devouring them in their natural state, and we'll get to that in a moment.
Aside from being incredibly delicious, it's become common knowledge that blueberries are also among the most nutritious fruits—and actually, one of the most nutritious foods, period. With a plethora of vitamins and rich in antioxidants, their benefits to health and cognitive function are too numerous to list in an article of this length. If you want to get an eyeful of wonderful reasons to eat blueberries as often as possible read this article by Oregon-Grown Blueberries.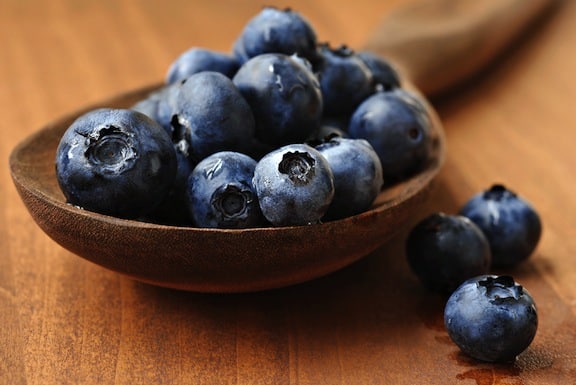 Choose organic blueberries whenever possible. While they don't always appear on "dirty dozen" lists of For me, the watchword for using blueberries is simplicity, so that their flavor and eye appeal can shine. Here are some simple ways to make the most of them.
Fruity combos: Mangos are quite good this time of year. For every cup of blueberries, combine with 1 medium peeled, diced mango. Or combine a pint or so of sweet, ripe strawberries (halved or quartered) with about an equal amount of blueberries.
Berry parfait: Layer either of the above combinations with coconut yogurt and top with a sprinkling of granola for breakfast; or do the same with nondairy ice cream for a simple dessert. Or forget the layers, and just use blueberries as a topping.
Blueberries in green salads: Combine blueberries with spinach and/or baby greens, some thinly sliced carrots, and toasted sliced almonds (dress in a simple vinaigrette or a raspberry vinaigrette) for a deliciously different salad.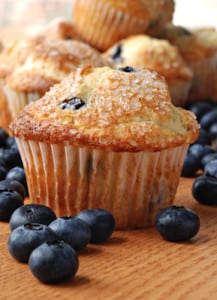 Blueberries in baked goods: Fresh blueberry season doesn't always overlap with the desire to turn on the oven, but find a cool morning or evening to make fresh blueberry muffins, cakes, cobblers, and crumbles.Or make a stovetop crumble using the recipe following.
Berry beverages: Despite my personal reluctance to do so, once the novelty of fresh berry season is out of your system, do go ahead and use blueberries in your fruity and green smoothies. They're so much tastier than frozen blueberries in beverages.
Have a berry breakfast: Use blueberries folded into or to top pancakes, French toast, and hot or cold cereal.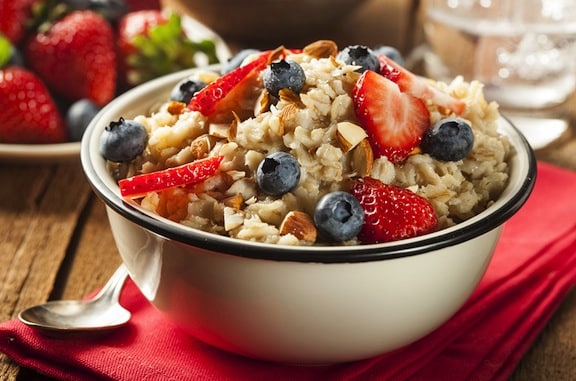 Berry sauce: For a luscious sauce to serve over your favorite desserts, combine a pint of blueberries with ½ cup berry or apple juice in a saucepan. Bring to a rapid simmer, then cook gently for 5 to 8 minutes, or until the berries have burst. Dissolve 2 teaspoons of cornstarch or arrowroot in ¼ cup water. Pour into the saucepan and simmer until the mixture thickens. Add about a tablespoon of natural granulated sugar. you can also replace some of the blueberries with other berries in season. Serve just warm or at room temperature.