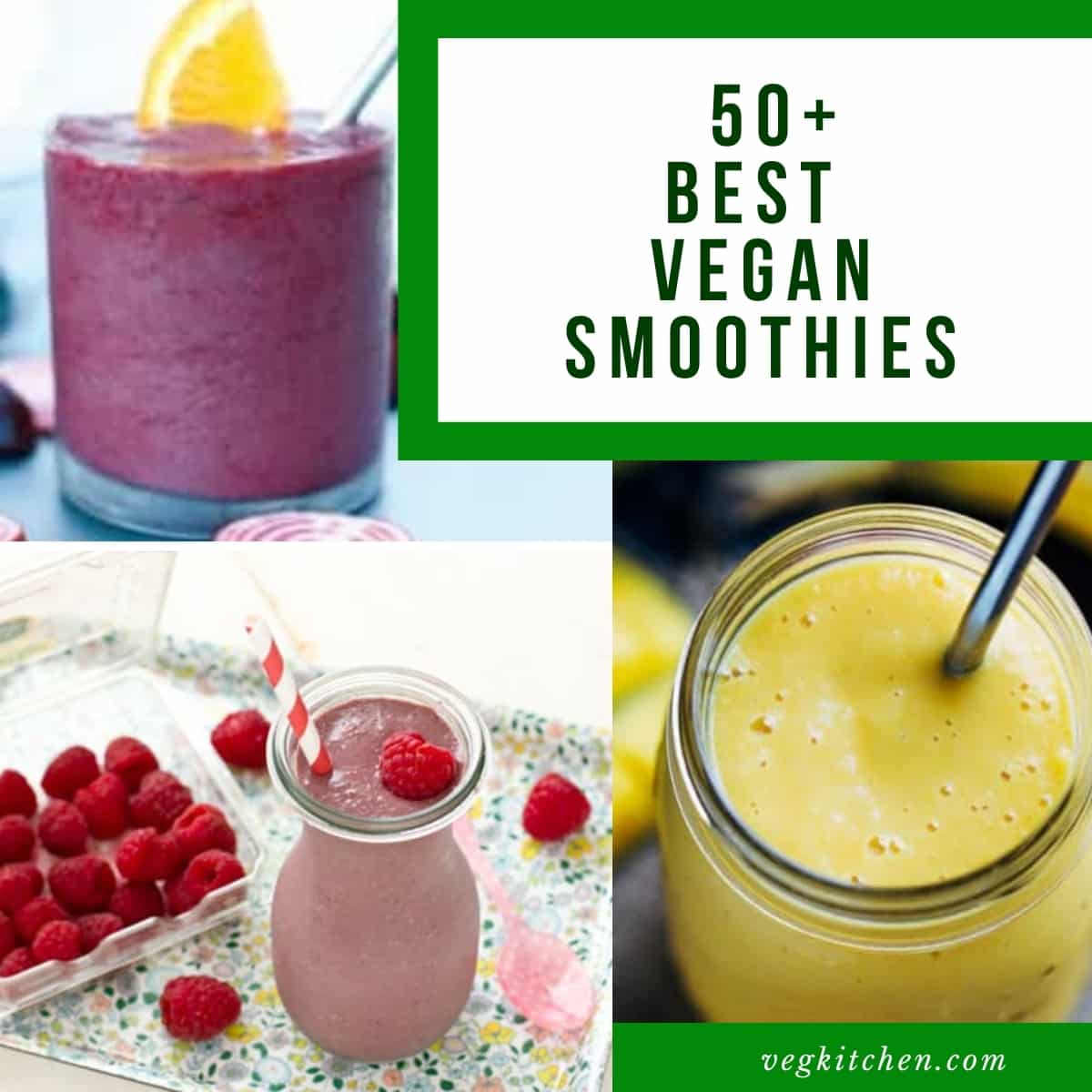 There's no better way to start your day off right than by whipping up a breakfast smoothie. But smoothies also make great snacks - and even dessert. Really, you can enjoy a smoothie anytime!
So I've pulled together all of my very favorite vegan smoothie recipes right here. With more than 50 vegan smoothie recipes, there's sure to be one for everyone!
And while you're here, don't forget to grab a copy of my free vegan cheat sheet. It's packed with all my favorite substitutions to vegan-ize any recipe!
Best Vegan Smoothies
Smoothies also make great meals and snacks! Here is my collection of over 50 delicious vegan smoothies to enjoy whenever you feel like it.