Of all Asian greens, bok choy is likely the most widely known and available in Western markets. Here's a guide to how to use it lightly cooked or raw. The term "bok choy" is used to somewhat generically describe the larger kind, with the crisp white stalks and dark leaves. Baby bok choy is a smaller version of the former variety, with stems and leaves of a fairly uniform, pale green hue.Think of either kind as two-for-the-price-of-one item — a crisp veggie and leafy greens in one neat package.
Most people who like greens  or who have eaten in Chinese restaurants have likely eaten this mild, easy-to-like vegetable. While we're familiar with the two varieties described above, there are at least twenty in parts of the Asia where this kind of green is consumed more commonly. If you scour Asian markets, you might find a kind of bok choy that's half as small as the kind of baby bok choy commonly marketed. If you're lucky enough to come across it, simply use it whole in stir-fries.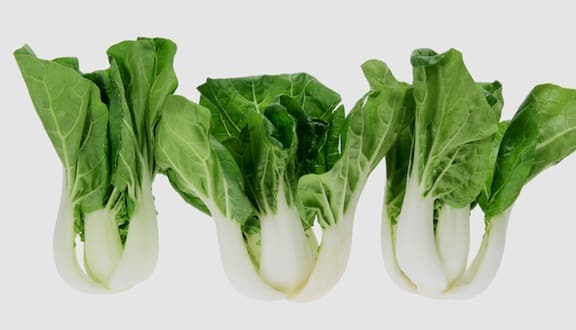 Either of the common varieties of bok choy are equally good raw in salads or very lightly cooked in stir-fries and Asian-style soups. To prepare, they're usually just stemmed (an inch or so needs to be trimmed off the bottom of the larger bok choy stalks), rinsed well, and sliced, leaves and all. 
Bok choy is filled with antioxidants of all sorts and rich in Vitamins A, C, and K. It's also a good source of the minerals potassium, calcium, some of the B vitamins, and fiber.
Baby bok choy is at its best in the spring when plump and fresh, but it's become a nearly year-round vegetable. Seared Baby Bok Choy (photo at top by Susan Voisin) is a super-quick way to prepare the diminutive variety, showing it off in all its glory, both flavor-wise and visually. This is more of an idea than a recipe, but what a fun idea it is. For lots more tips and recipes for using leafy greens, Wild About Greens by Nava Atlas is a great resource. Here are more ways to use bok choy here on VegKitchen:
Stir-Fries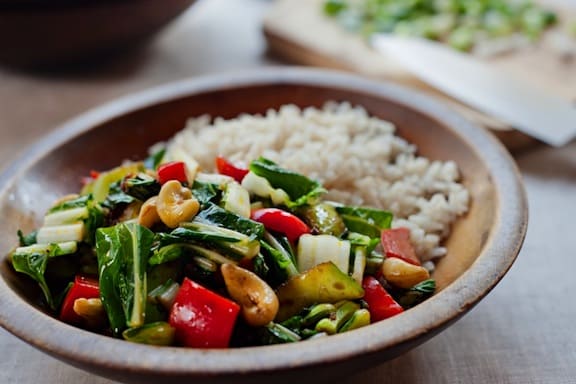 Salads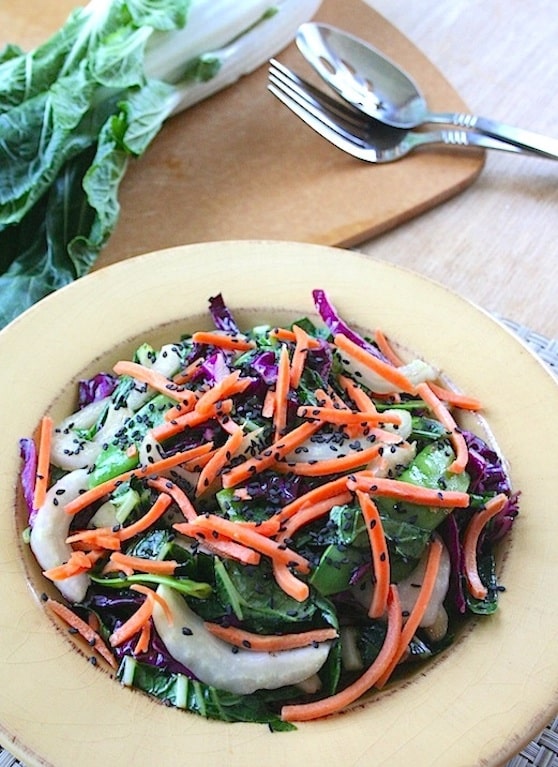 Soups