Cold Asian noodles filled with crisp veggies and flavored with a gently pungent sauce — could anything be better for a summer evening's meal? We think not. Okay, there could be some other contenders, like cold soups and leafy wraps, but if you're craving Asian flavors without too much cooking and without doing take-out — yet again — you might just love Hoisin-Flavored Cold Asian Noodles with Crisp Vegetables as much as we do. You can find hoisin sauce as well as some of  the recommended noodles in the Asian foods section of most supermarkets.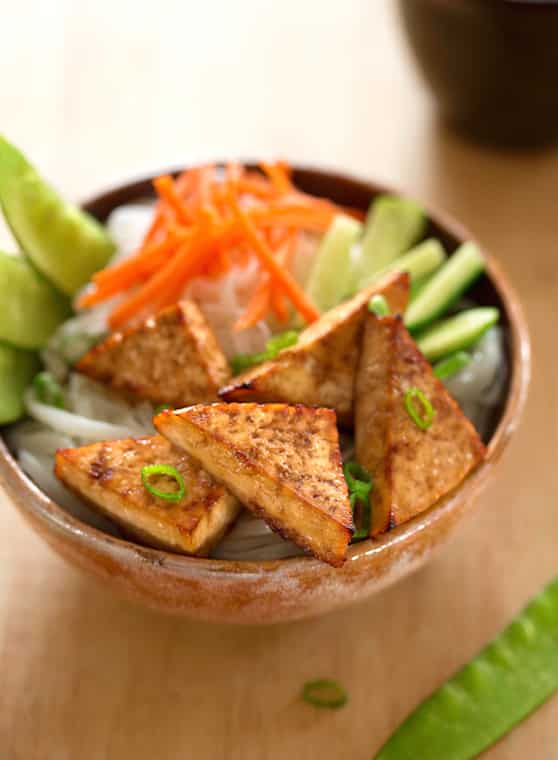 This noodle dish is kind of a cross between salad and comfort food, so you just need a bit of protein to round it out. Try Teriyaki Tofu Triangles for an appealing, light meal. Or for something equally simple, consider Sweet and Smoky Tofu or Tempeh Strips.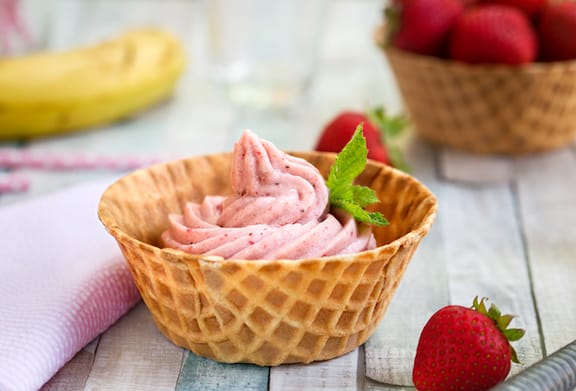 Lately we've been going kind of bananas over frozen banana ice cream — the kind that's literally based on frozen bananas and which is nothing short of amazing. Vegan Frozen Banana Strawberry Ice Cream would make the perfect finale for this meal, though if you'd like more options, explore 5 Frozen Banana Ice Cream Recipes You'll Love.
Photo at top: Susan Voisin
Photos, middle and bottom: Hannah Kaminsky