The distinct flavors of leafy spring greens such as arugula, sorrel, watercress, and others can be an invigorating treat for the winter-weary palate. Most spring greens are tender enough to use uncooked or very lightly steamed—all the better to showcase their clean, fresh flavors. Explore Asian greens as well, which are becoming more widely available in farm markets.
Depending on the variety you may find high levels of vitamin C (as in watercress) calcium (as in fall's dark greens kale, collards, and mustard greens). They also contain substantial amounts of potassium, vitamin A, beta carotene. Many studies have linked the nutrients found in greens to anti-cancer effects. And they add much-need fiber to the diet.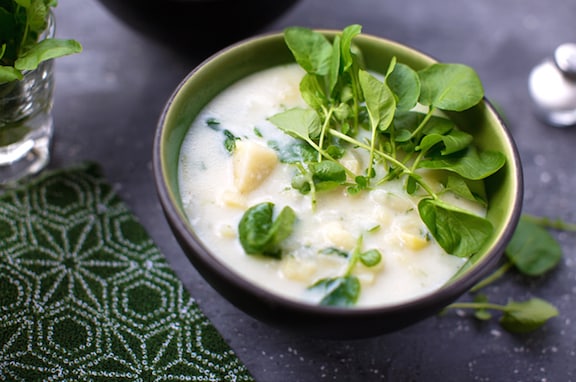 Preparation Tips
Buying: The more delicate the greens, the more perishable they are, so its best to buy them the same day you plan to use them, or at most, the day before. Choose greens with firm, uniform-colored leaves, with no wilted or discolored ones.
Rinsing: Green leafy vegetables grow close to sandy soil, which tends to cling to the leaves. Nothing ruins a good dish like a mouthful of sand, so do wash leaves very carefully. Immersing them in a bowl of cold water for a few minutes before rinsing helps to loosen hidden grit.
Stemming and chopping: Leave the stems on the small greens such as watercress and arugula. Stem spinach and Swiss chard; they have a stringy texture. On heartier greens like Kale and collards, it's best that you remove the stems, but you can slice them thinly and team them along with the greens for a more aesthetic result. Small-leafed greens need not be chopped at all; spinach and chard can be roughly torn into bite-sized pieces or chopped after they are steamed; large-leafed greens are nice sliced into wide shreds.
The Goods on the Greens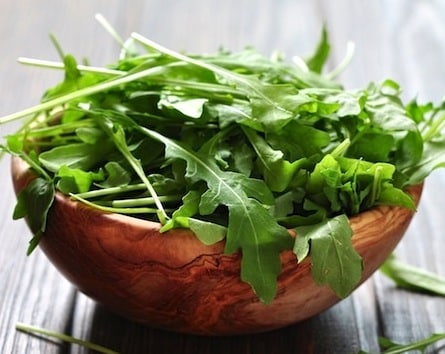 Arugula: Once considered a "gourmet" green, arugula seems much more democratic these days. It makes an early spring appearance (though it also grows—and is sold—into late fall). Arugula's flavor is bold but not bitter and the uncooked leaves add zest to mixed salads, bean salads, and cold pastas. Baby arugula is a bit milder than larger leaves. Wilted down, it adds interest to warm pastas and grain dishes.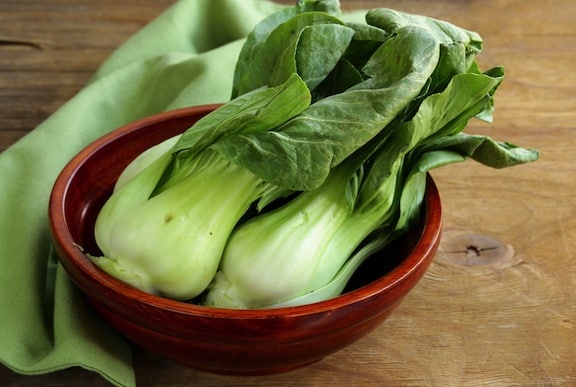 Bok Choy and other "Choys": All are easy to use in stir-fries and soups; those with small, tender leaves can be used uncooked. Many of the varieties include the word "choy" in their name—such as choy sum (baby bok choy), dai gai choy (Chinese mustard cabbage) and tung choy (water spinach).
Dandelion: The leaves of this garden "weed" also come in a cultivated variety. Their flavor is akin to chicory or curly endive—slightly bitter or tart. Small young leaves have the best flavor and texture; combine them with other greens in salad.
Sorrel: This tart, lemony green can be used uncooked in small quantities in green salads, combined with milder greens, or more generously in soups. a traditional spring soup using sorrel is schav.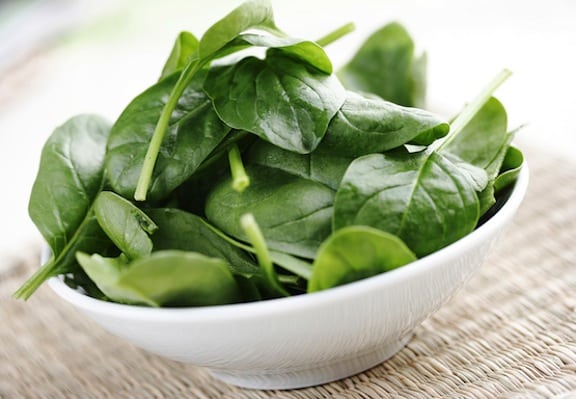 Spinach: A nearly all-weather green, available year round, spinach arrives early in the spring garden. Though it can be used uncooked in salads, it is most versatile lightly cooked. Spinach is welcome in pastas, soups, stews, curries, wraps, and savory pies.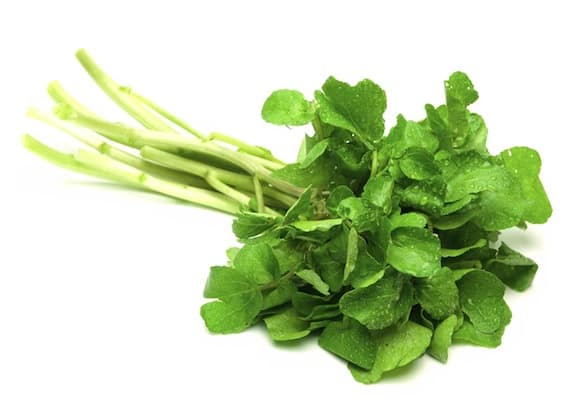 Watercress: "Peppery" best describes this small, round-leafed green. Use uncooked in salads (best combined with milder lettuces), and in sandwiches in place of lettuce. Watercress is wonderful in soups and briefly wilted in stir-fries.
Mizuna: This cool weather green makes it a natural for early spring harvesting. Its mildly sweet and spicy leaves add flavor and crunch to mixed salads; it can also be briefly steamed or stir-fried, or used in soups.
Tatsoi: These small, dark, spoon-shaped leaves have a mild flavor that's perfect for using raw in salads or quickly wilted down in stir-fries, where it somewhat resembles spinach.
Here are a few of our recipes featuring leafy spring greens: