What's great about this Grilled Red Pepper Hummus is that it can be prepared in many ways! Make the basic recipe, then add the flavor you want.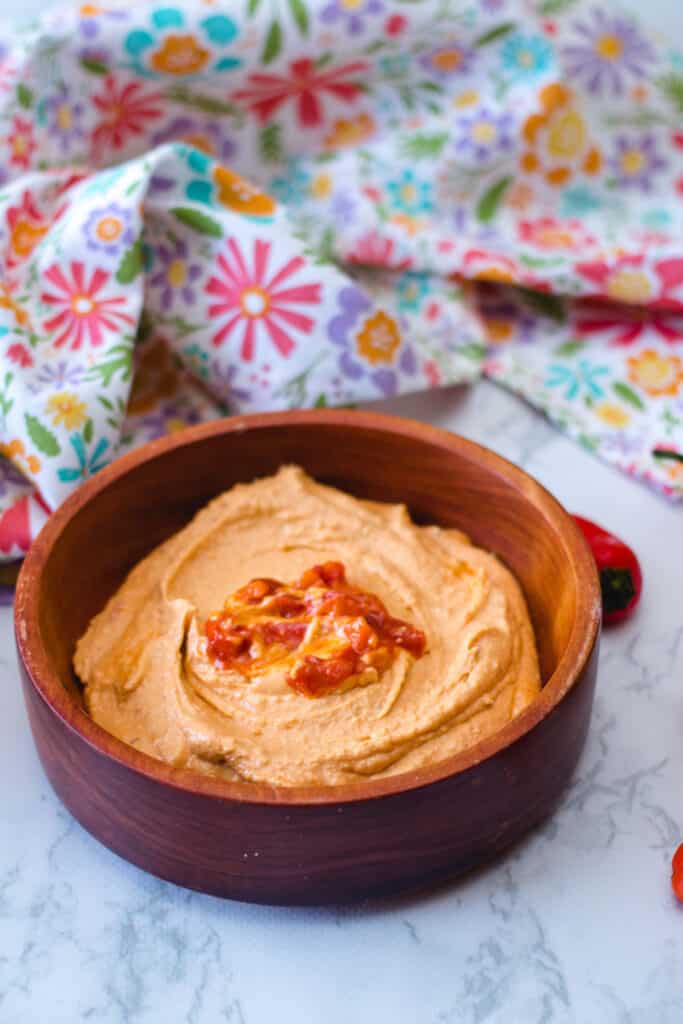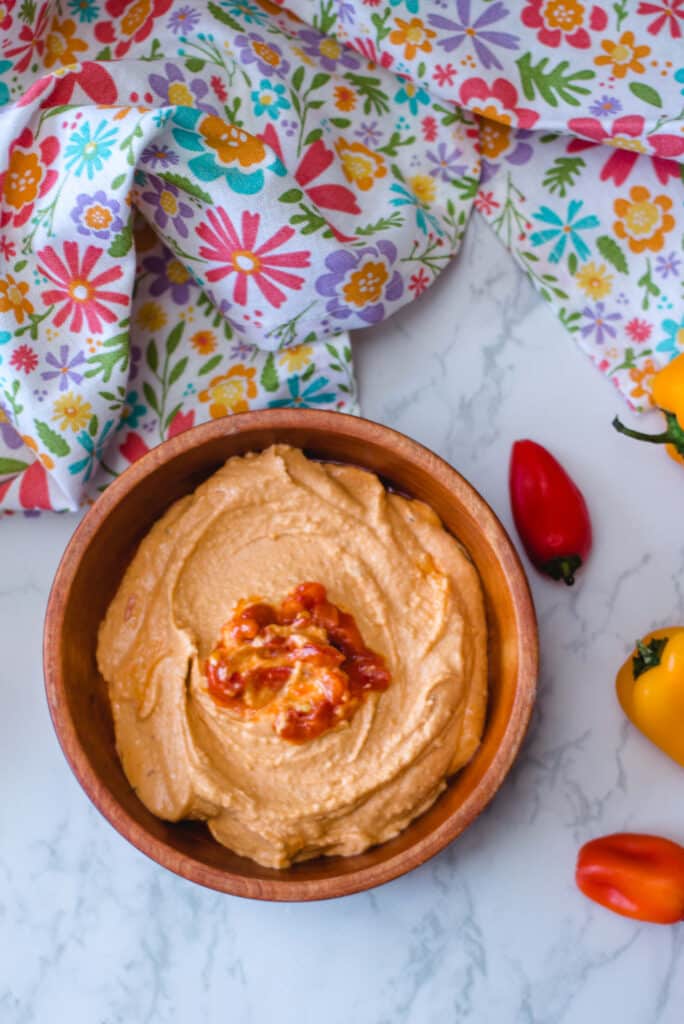 Grilled Red Pepper Hummus
Ingredients
1 (540 ml) can chickpeas, rinsed and drained
2 tbsp fresh lemon juice
2 tbsp tahini
1 clove garlic, minced
⅓ cup water
1 tsp ground cumin
½ cup grilled red peppers
salt and pepper
⅓ cup olive oil
Instructions
Place the chickpeas in the bowl of a food processor and mix for a few seconds. Add lemon, tahini, garlic, water, cumin, peppers, and seasonings.
Mix, pouring in oil until the texture is smooth. Rectify the seasoning as needed.