It can be tricky to find a completely vegan dip that truly delivers. But how else are you going to serve all of your tasty chips, crackers, and crunchy veggies?!
Not to worry, this list of the 25 best vegan dips has your back. There are plenty of dip varieties to choose from here, from guacs to bean dips to non-dairy quesos!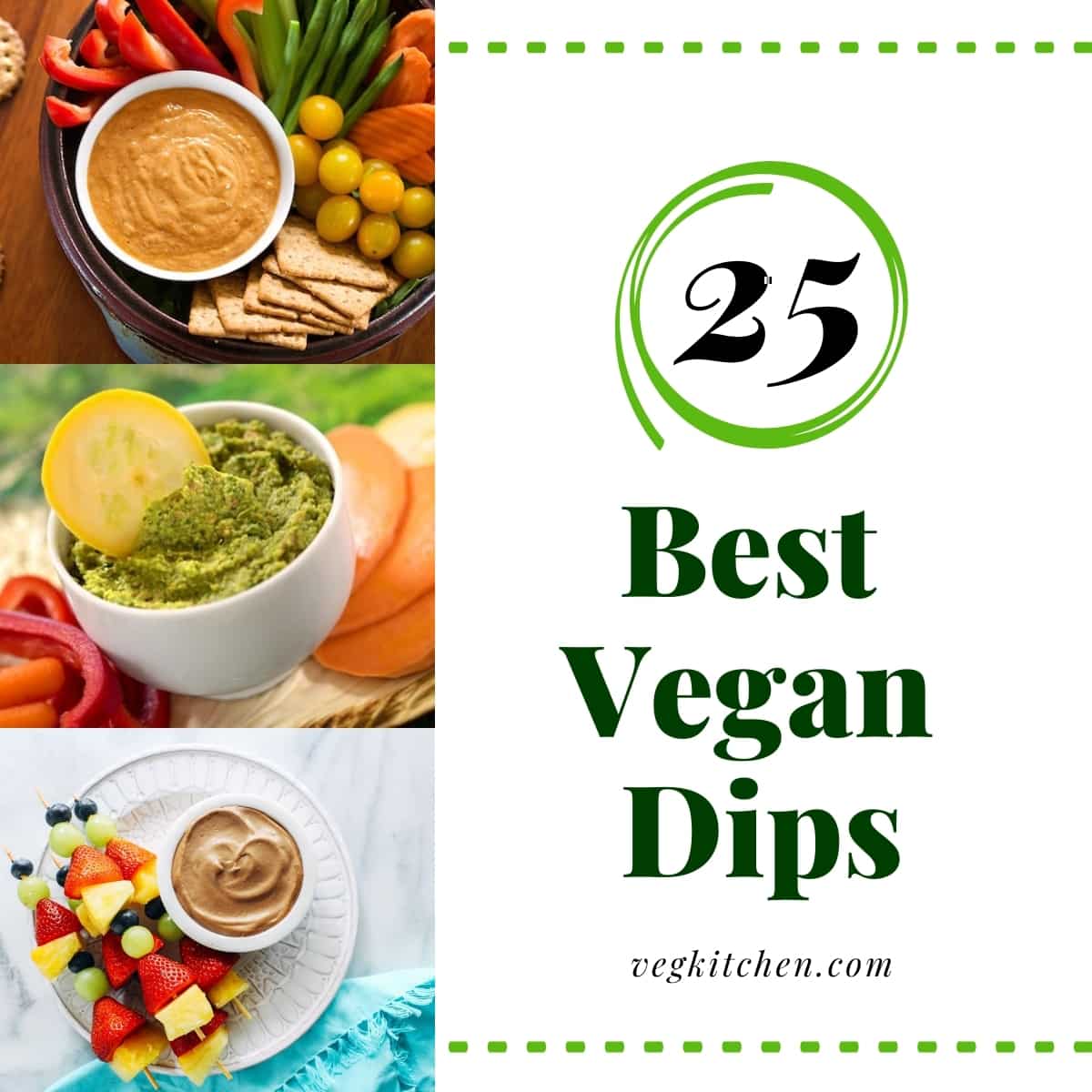 When you need an appetizer or a hearty snack in a hurry, nothing could be easier than making delicious vegan dips. Serve up your dips with breads, crackers, and raw vegetables for the ultimate vegan snack board.
Often based on beans, veggies, tofu, herbs, and other healthy ingredients, these tasty vegan dips are truly guilt-free. Just start up that food processor and get snacking!
The Best Vegan Dips
Here are my picks for the best vegan dips - judged by a vegan chef and cookbook author!
I hope you've found the perfect vegan dip for your next celebration! For more delicious recipes, check out these ideas: