Mid-summer means taking advantage of the season's produce when considering vegan dinner ideas — tomatoes, corn, peppers, bolstered by simple plant-based proteins — beans, pasta, lentils. Let's start with Summer Tofu Skillet with Tomatoes and Bell Peppers. It's an enticing way to showcase tofu with colorful peppers in a sauté that goes from stovetop to table quickly. Serve with a simple cooked grain or potato dish and a big fresh salad.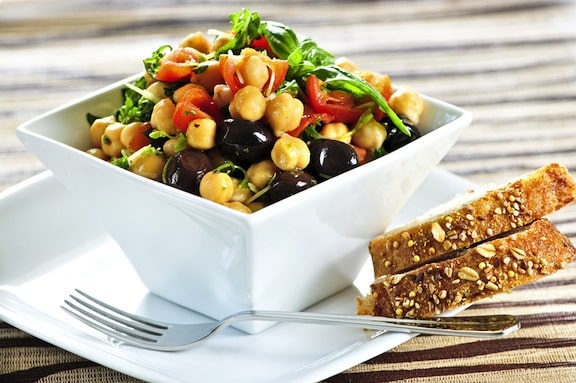 Pair this Chickpea Salad with Tomatoes and Basil with a simple summer pasta salad — explore these 6 Fantastic Vegan Pasta Salads for Summer. This is especially good with ripe summer tomatoes.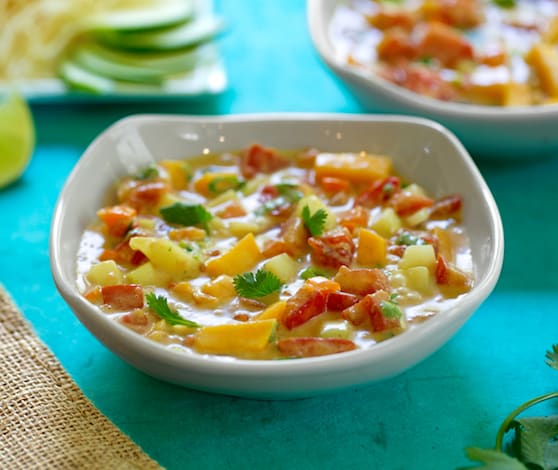 Think of this no-cook Cold Tomato-Coconut Soup as a Thai-flavored gazpacho. It's best with lush summer tomatoes. Serve with a cold noodle dish for a quick summer meal.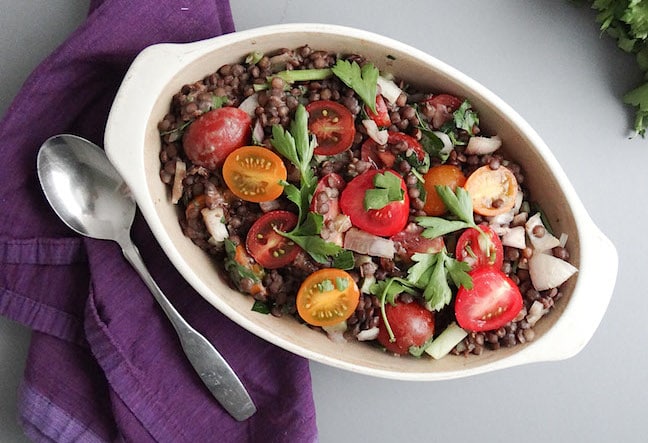 French Lentil Salad with Cherry Tomatoes makes a wonderful, protein-rich highlight of any meal. Because the flavors continue to meld, it's also great the next day. If you want to keep your kitchen completely cool, use two 15-ounce cans organic lentils, drained well. Serve with crusty bread. And fresh corn.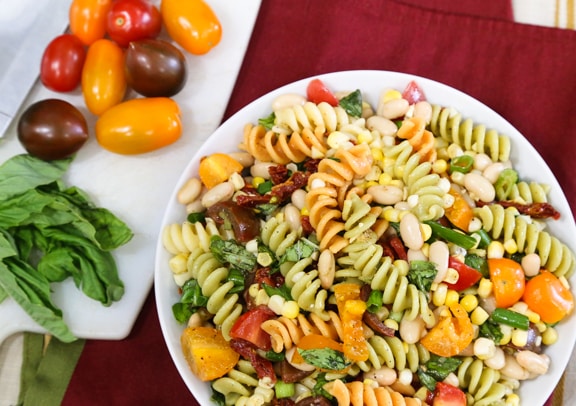 Pasta Salad with White Beans and Corn is perfect for the season. To start the weekend, it's a reliable offering for summer company, and easy enough for everyday meals. Serve with grilled vegetables or veggie burgers.