Israeli couscous is one fun little pasta. It's round and quick-cooking, and has a very pleasant mouth feel. Combined with herbs, raw veggies, and lush stone fruit, this Israeli Couscous Summer Pilaf is a light and refreshing foil to grilled foods or well-seasoned plant-based protein dishes.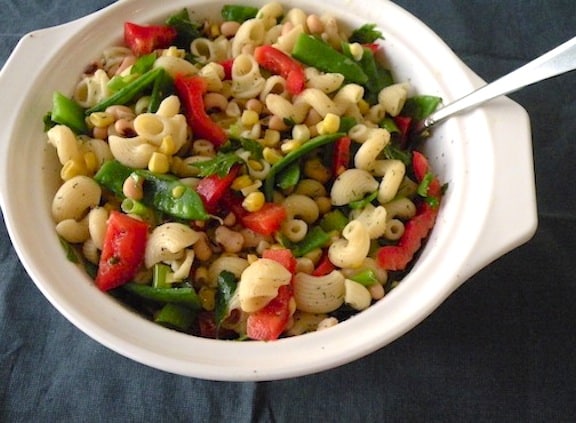 This appealing, cool Pasta Salad with Black-Eyed Peas and Corn combines the familiar flavors of cold pasta, black-eyed peas and fresh corn, embellished with peppers and fresh herbs. This is a great pasta salad for everyday meals as well as company fare for summer.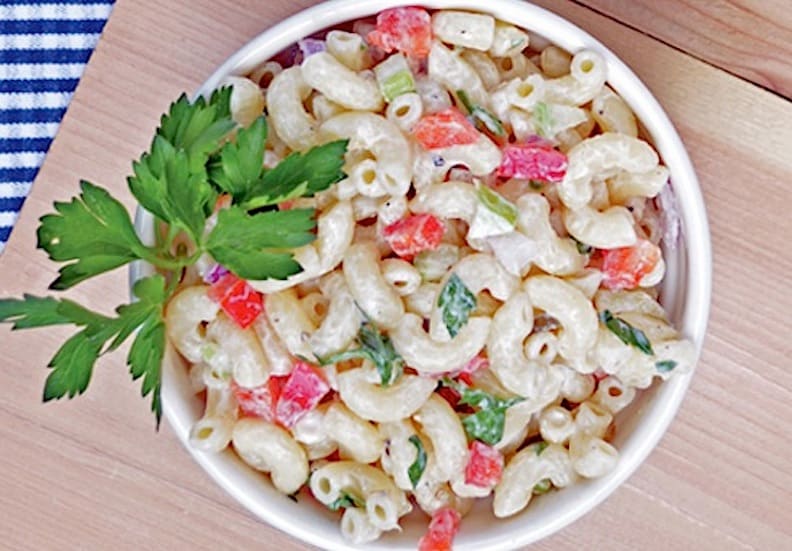 Cooking pasta for a cold salad is radically different from cooking pasta for a hot dish. Going against the grain, you cook it not to al dente, but to tenderness. Cooking the pasta just right will render this Creamy Macaroni Salad a perfect American staple.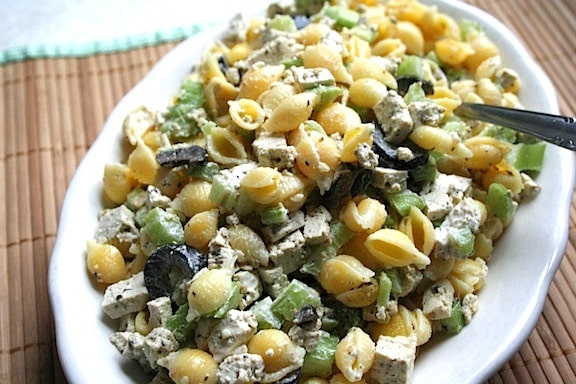 This simple Pasta and Tofu Salad is reminiscent of a retro favorite, tuna-noodle salad, with baked or firm herbed tofu standing in. It's a pasta salad that's welcome all year round, not just during summer months. Leftovers are great for packing into containers for portable lunches.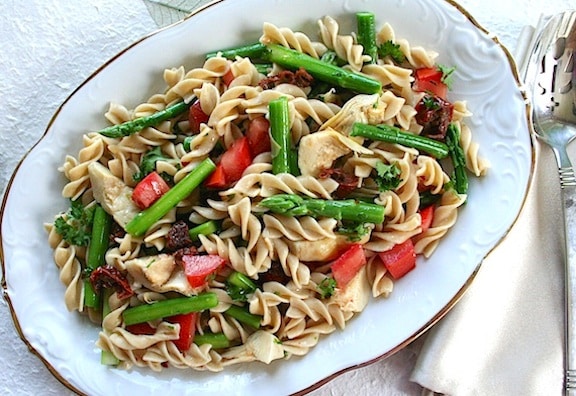 Pasta with Asparagus and Marinated Artichoke Hearts is sure to please, whether served warm or at room temperature. Serve with a salad featuring chickpeas (I especially like this with Chickpea Salad with Roasted Peppers, Tomatoes, and Basil) and fresh corn on the cob.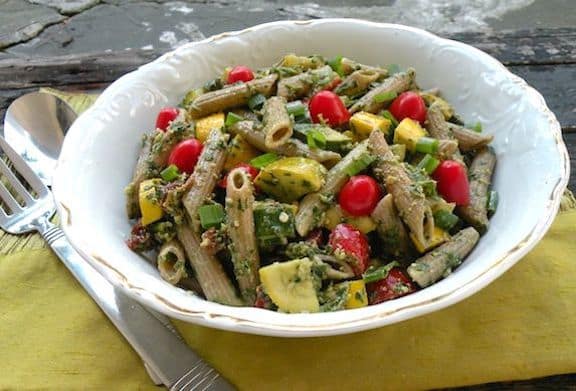 This Pasta Salad with Parsley Pesto and Two Squashes is a flavorful summer pasta salad, featuring zucchini and yellow summer squashes, is a good choice for a vegan/vegetarian potluck, yet easy enough to make as part of an everyday meal. It's delicious with grilled vegetables and vegan burgers.