Warm up with a week's worth of vegan dinner ideas for fall that are filing and flavorful. First up, seitan gives our "Meat and Potatoes" Stew a hearty texture, and combined with potatoes and carrots, adds up to quite a  comforting dish. Serve with a simple slaw and some steamed broccoli or greens.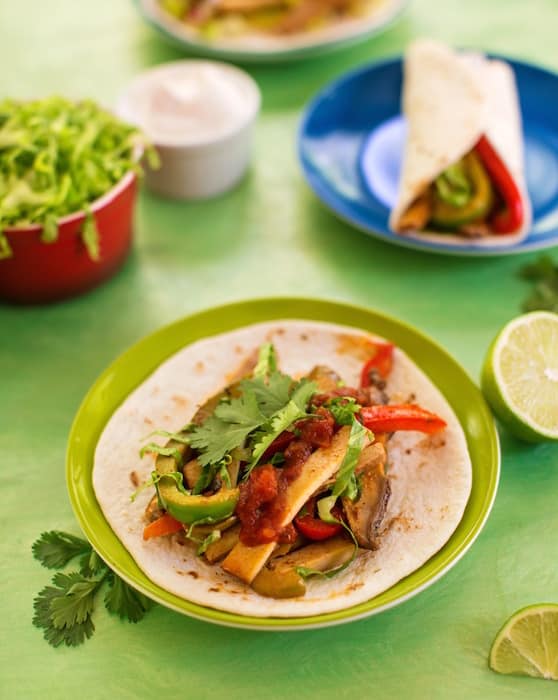 Fajita dinners are so much fun that those you've made dinner for will hardly notice that for the most part, they're actually making their own meal, right at the table. Sizzling Tofu or Tempeh Fajitas add up to very little work for the cook, and everyone can tailor their fajitas to their own tastes. For a bigger meal, serve with a simple side of brown rice or quinoa.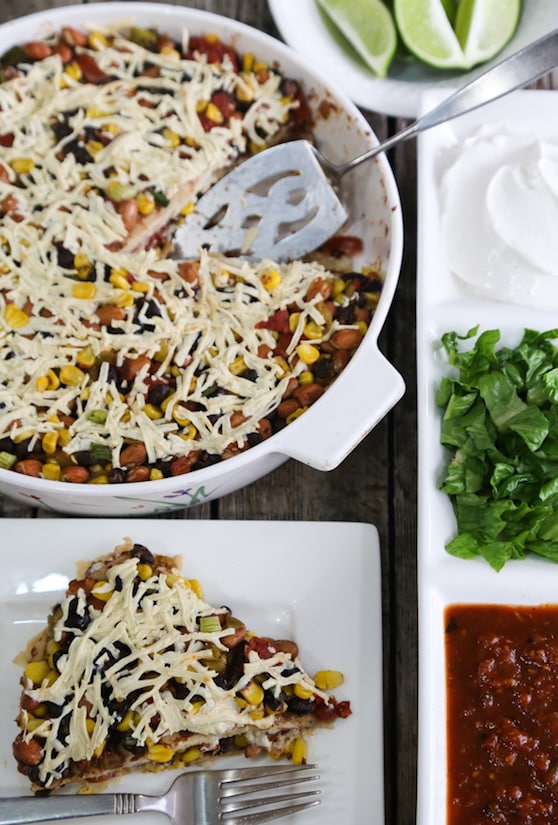 Super-Easy Tortilla Casserole is filled with southwestern flavors. It involves throwing together a lot of convenient ingredients like canned beans and tomatoes, and frozen corn, but it's unbelievably good when you need an emergency dinner. While it's in the oven, steam a big batch of broccoli or prepare Simple Sautéed Garlicky Greens and a raw veggie platter.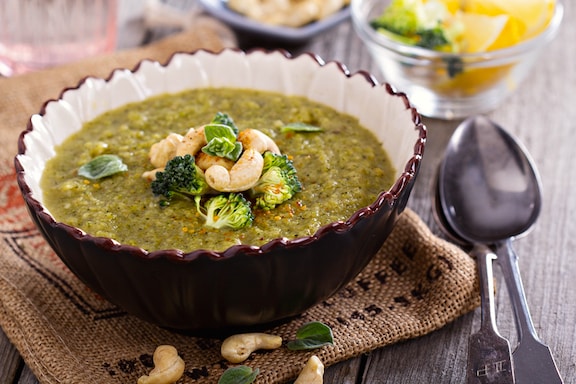 Luscious and nutty Broccoli, Apple, and Peanut Soup gets a touch of sweetness from apple; nut butter gives it a rich flavor. In my home, this has long been a fall favorite. Serve with a crusty bread and one of our Super Savory Salads.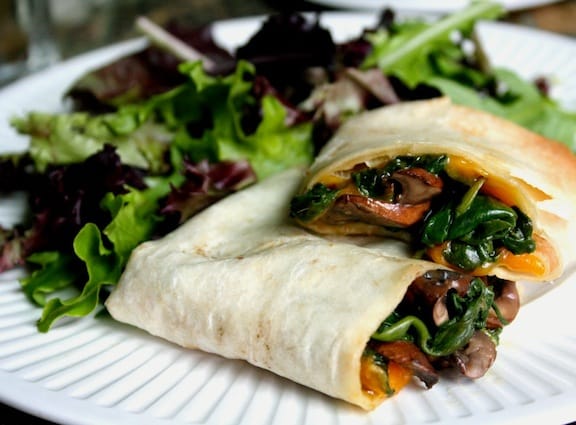 Spinach, Mushroom, and Cheddar Wraps are nicely flavored with melty vegan cheddar-style cheese. For an easy meal, serve with baked or microwaved potatoes or sweet potatoes and a colorful salad, or, if you have leftovers from last night's soup, these wraps go hand in hand with it!