Happy Monday! It's time for our weekly suggestions of easy, plant-based dinner ideas to get you through the week. Pasta combined with greens and beans is a classic combo, and this Pasta with Spinach, Chickpeas, and Sun-Dried Tomatoes is a tasty take on this trio. You need only a salad and some crusty bread to accompany this hearty pasta dish that's welcome all year around.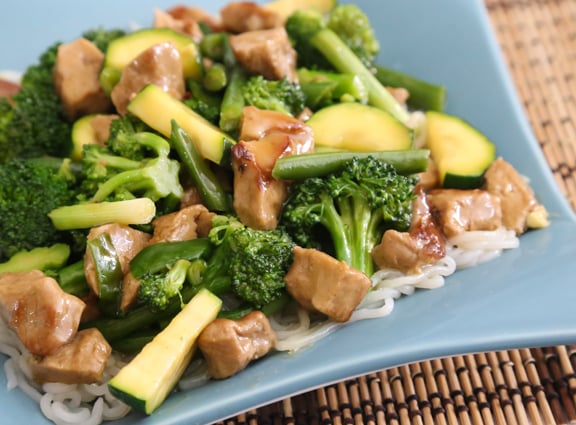 Triple Jade Stir-Fry with Tofu or Seitan is inspired by the dish of the same name served in Chinese restaurants. It's especially good to make when slender green beans are in season, but you can always use organic frozen ones instead. "Triple Jade" refers to the three green veggies used — green beans, broccoli, and zucchini. Serve over hot cooked rice or noodles, or on its own.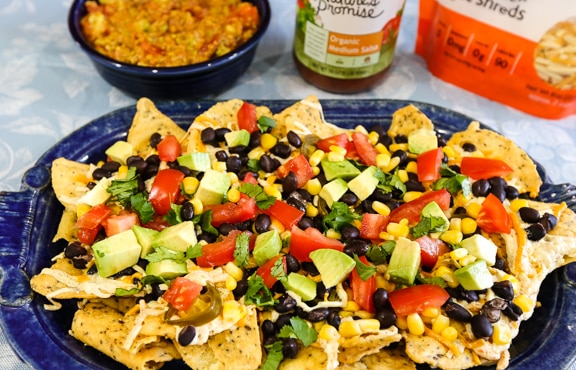 Get over the mid-week hump with something ridiculously easy. Black Bean Nachos Grandes are as good as an emergency meal as they are as an appetizer. Add a salad and/or a simple grain dish if you'd like a bigger meal. Use natural stone-ground organic tortilla chips for best results. Delicious served with your favor salsa and, if you'd like, some guacamole.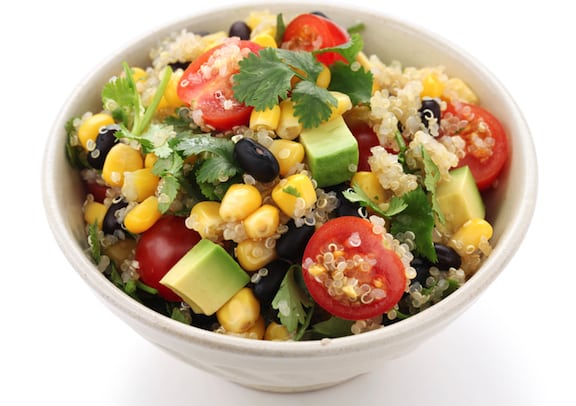 Quinoa, Corn, and Bean Salad is a sturdy dish with Southwestern flavors.It's a perfect main-dish salad, paired with a simple soup or Easy Quesadillas or Soft Tacos.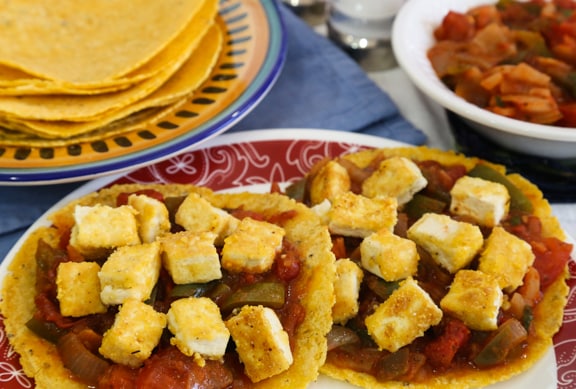 A veganized version of huevos (eggs) rancheros, Tofu Rancheros is prepared with Southwestern flavors and nestled on corn tortillas, and makes a fun dinner dish. Serve with a simple potato or bean dish (shown here with Beer-Stewed Pinto Beans) and a platter of sliced avocado and oranges (or leftovers from last night's quinoa salad) for a complete meal. And oh yes — it's Friday night, so don't forget some cerveza!