Okay, just one more full month of winter to go! We'll help you get through this shorter month with lengthening days with a slew of colorful and tasty meals. If you're thoroughly tired of winter, add a hint of spring by serving Leek and Potato Soup with Watercress. If you can make this the night before it's needed, so much the betterDelicious served with many of our sandwiches and wraps.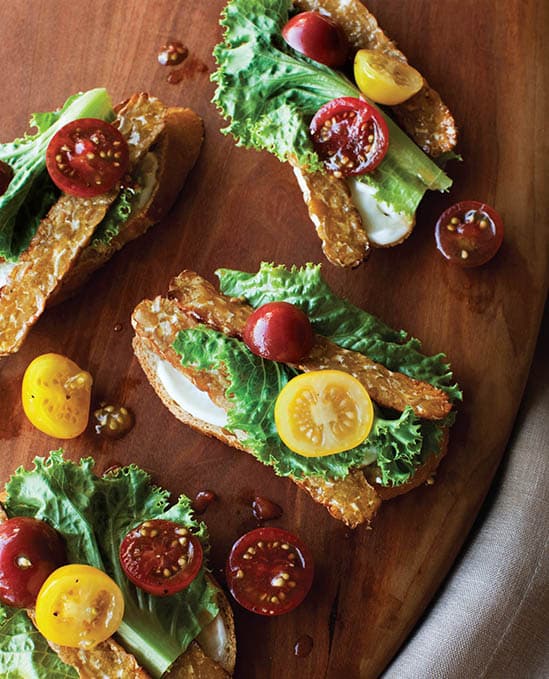 And speaking of sandwiches and wraps, try these easy Vegan BLT Tartines with leftover soup or  simply served with one of our tasty and easy slaws.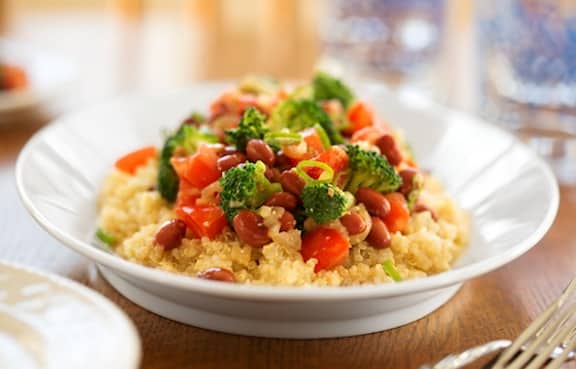 It's unusual to give a bean dish an Asian spin, but the balance of colors, textures, and flavors in  Miso-Ginger Red Beans and Broccoli works nicely. Quinoa makes a perfect bed of grain for this dish, though feel free to serve over rice or millet, or on its own in shallow bowls. A platter of veggies and dip completes the meal.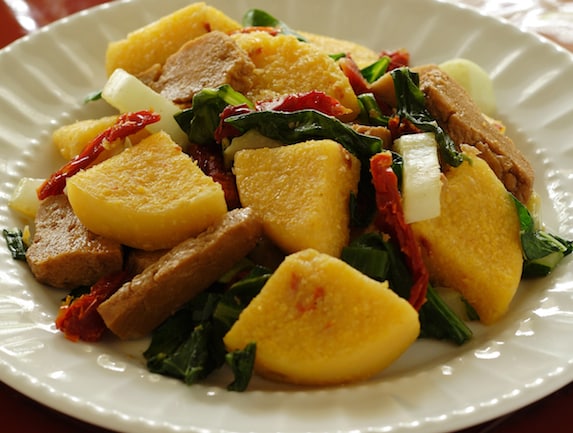 In Seitan and Polenta Skillet with Fresh Greens, there's something enticing about the seitan/polenta synergy, and with the addition of greens, results in a quick, hearty dish. Serve with a simple potato dish and salad or slaw.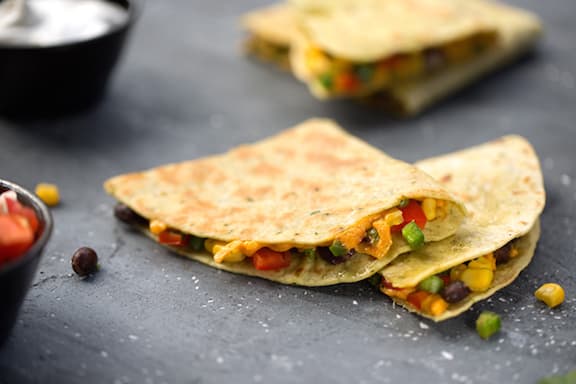 Black Bean and Corn Quesadillas made with vegan cheese are a great choice for an easy dinner. Serve with a big salad and a simple grain or potatoes (better yet, sweet potatoes). You can make these on the stovetop or in the oven. It's a fun and easy way to end the week.