As we head into the last week of October, here's a group of weekday meals that are warming, but not yet wintery — just what you're craving! Barbecue-Flavored Roasted Tempeh and Vegetables, above, lets you start the week with an easy meal of tempeh and vegetables enveloped in barbecue sauce and roasted. Serve with a simple grain or pasta dish and a green salad for an easy weeknight meal.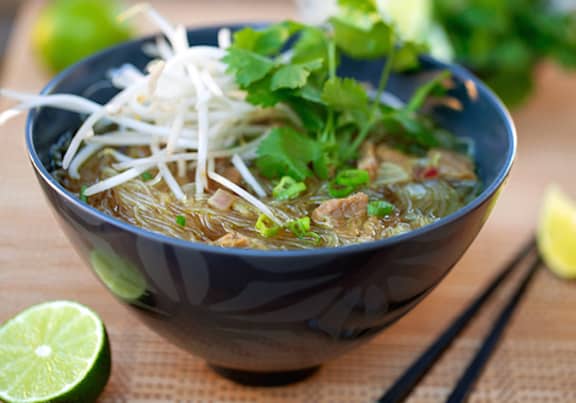 The classic Vietnamese Pho Bo noodle soup is veganized with seitan and vegetable stock. It's filled with invigorating flavors and textures, and best of all, it's ready to eat in about 30 minutes. Serve with a simple tofu dish or last nights leftovers; add a platter of baby carrots and sliced bell peppers.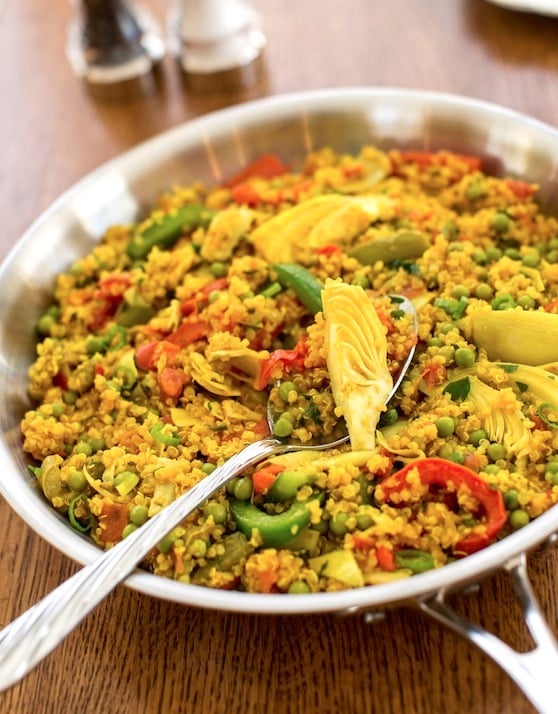 Paella is traditionally made with rice, but using nutritious and quick-cooking quinoa instead, Quinoa Paella gives you a colorful meal in about thirty minutes. Oh yes, and we're dispensing with the seafood in the original dish, too. This goes well with Spinach, Orange, and Red Cabbage Salad.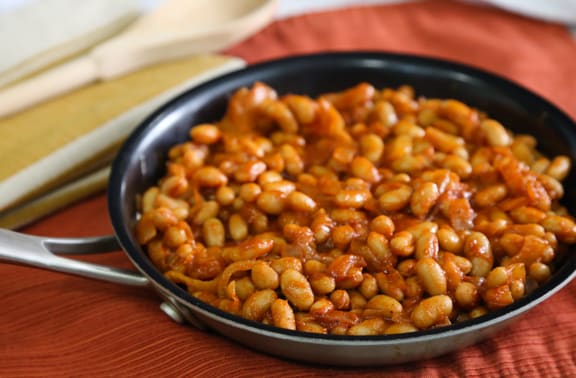 Skillet Baked Beans features white beans cooked in a skillet with a sweet and savory sauce. For a simple meal, serve with baked sweet potatoes or a grain dish, and one of VegKitchen's slaw-style salads.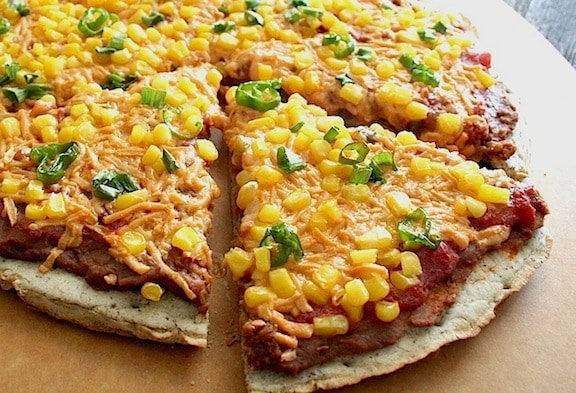 Pizza or Mexican food are fun choices for a Friday meal, and with this super-easy Mexican Pizza, you can have both.Serve with a colorful green salad and garlic-sautéed greens.