A wider variety of vegetables have become available year-round than once was the case. Fresh green leafy veggies can be had throughout the winter; decent tomatoes and asparagus are a lot easier to find in the winter than they used to be. One category of veggies seems more fitting to cold-weather meals are root vegetables, which are still more plentiful and available in the fall and winter than they are in spring and summer. 
While most root vegetables may not be the nutritional superstars like green and orange veggies, they're still healthy choices — high in fiber, antioxidants, vitamins and minerals. Roots like potatoes, sweet potatoes, yams, and carrots are already familiar enough for most cooks, so here we're focusing on a few cool-weather roots that are just as tasty and versatile, and deserve a more prominent role in the late fall and winter rotation.
When warmer weather rolls back around add kohlrabi and radishes to your roots repertoire. Beets have become a year-round root, just as welcome in cool weather and warm weather meals. And if you're looking for even more culinary adventures in the root category, try celery root (celeriac), rutabaga, and yucca root.
The root vegetables highlighted in this post are parsnips, turnips, Jerusalem artichokes, jicama, and daikon radish. Basic ways to use them:
Raw: All the vegetables listed below can be used raw in salads or cut into rounds or sticks and used as part of a raw vegetable platter.
Roasted: All root vegetables take on a seductive sweetness when roasted. Combine any of these with carrots, potatoes, yams, and/or sweet potatoes in the roasting pan. Start the aforementioned a few minutes before any of the ones below, which are softer and cook more quickly.
Sautéed or stir-fried: All of these with the possible exception of parsnips are a great addition to sautés and stir-fries. A quick spin in the pan preserves their crispness. Parsnips, with their softer, more mealy texture, seem more suited to soups.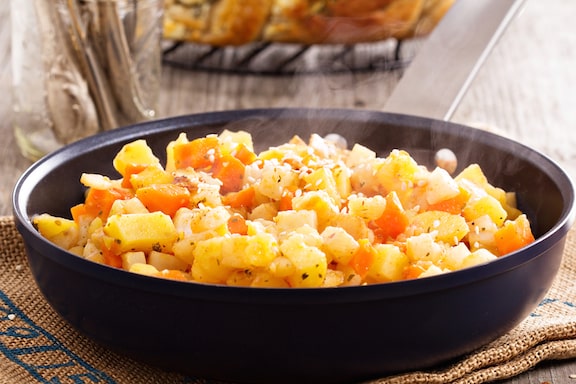 In addition to the recipes listed below, try these, which call for any mixture of root vegetables: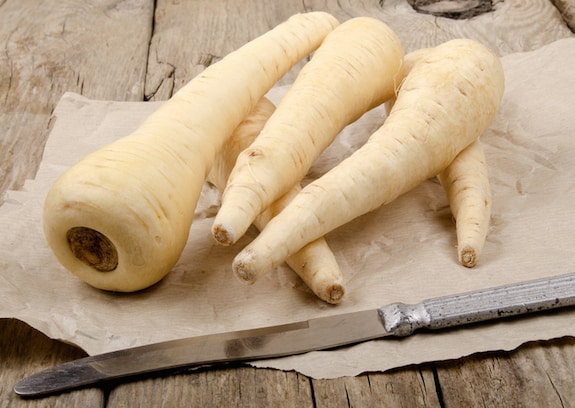 Parsnips: As mentioned just above, this common root is a great addition to winter soups. Parsnips have a sweet, rather distinct flavor that melds well with carrots, potatoes, and sweet potatoes in soups, stews, and roasted medleys.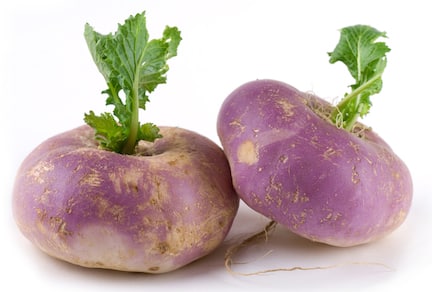 Turnips: This humble root comes in many varieties, though the ones most commonly seen in supermarkets are the white variety with the reddish blush. Scour late-fall farm markets for more unusual varieties. Turnips are just as good used raw as lightly cooked or roasted.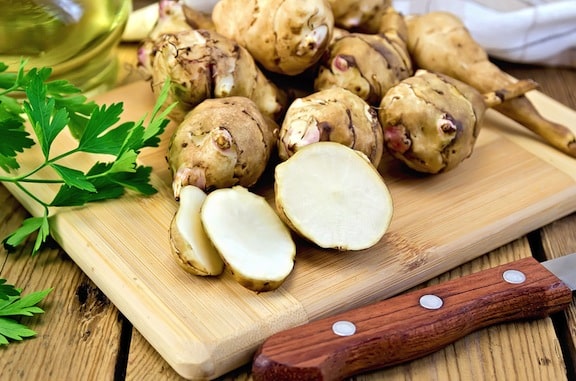 Jerusalem artichokes: The misnamed underground tubers of a native American sunflower, these have nothing to do with Jerusalem and aren't related to artichokes. Their true season is in late fall. The knobby skin can be a bit of a challenge, but their flavor and texture makes the extra work worthwhile —  kind of a crunchy cross between water chestnuts and potatoes.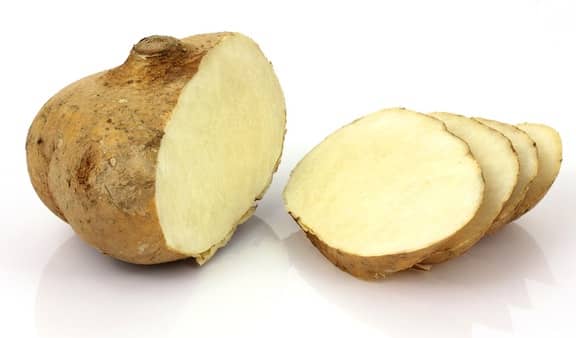 Jícama: Pronounced HICK-a-mah, this root is native to the American Southwest. Until the last decade or so it wasn't easy to find outside that region. Now it appears from time to time in well-stocked supermarkets and produce stores from west to east, primarily in late fall. Sweet, crunchy, and a bit more watery than other roots, jicama is good sliced and eaten raw, used in salads, or sautéed.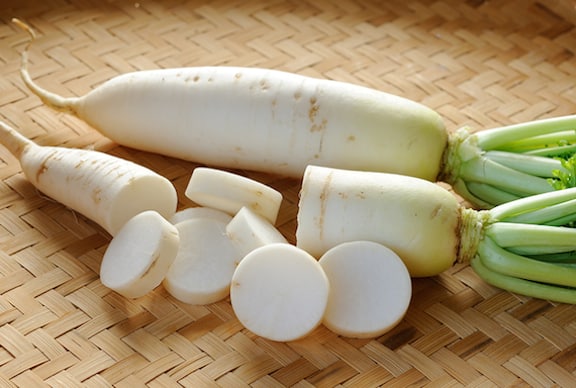 Daikon radish: Daikon means "big root" in Japanese, and that's exactly what it is — a long, white, densely textured, it has a bit of bite to it, as most radishes do. A common vegetable in Japanese cuisine, it's now fairly easy to find in well-stocked produce markets. You may prefer to use it raw to retain its sharp, clean flavor, though stir-frying or roasting brings out a pleasant, mellow flavor.