If anyone thought that going vegan means no satisfying comfort food, look no further than this list. Here are 8 great vegan burger recipes you can whip up this summer for a day by the pool, dinner, or whenever! Each of these has its own unique ingredients so you don't have to worry about getting bored with same old vegan burger recipes. Mix it up, try them all!
White Bean and Spinach Burgers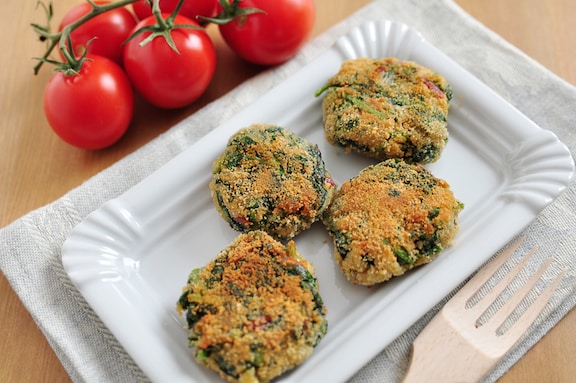 A mild yet flavorful vegan burger, this combination of white beans and spinach is equally good in pita sandwiches, on English muffins or rolls, or served without any bread at all. Embellish with your favorite fixings — lettuce, sliced tomatoes, hot sauce, ketchup, mustard, vegan mayo, etc.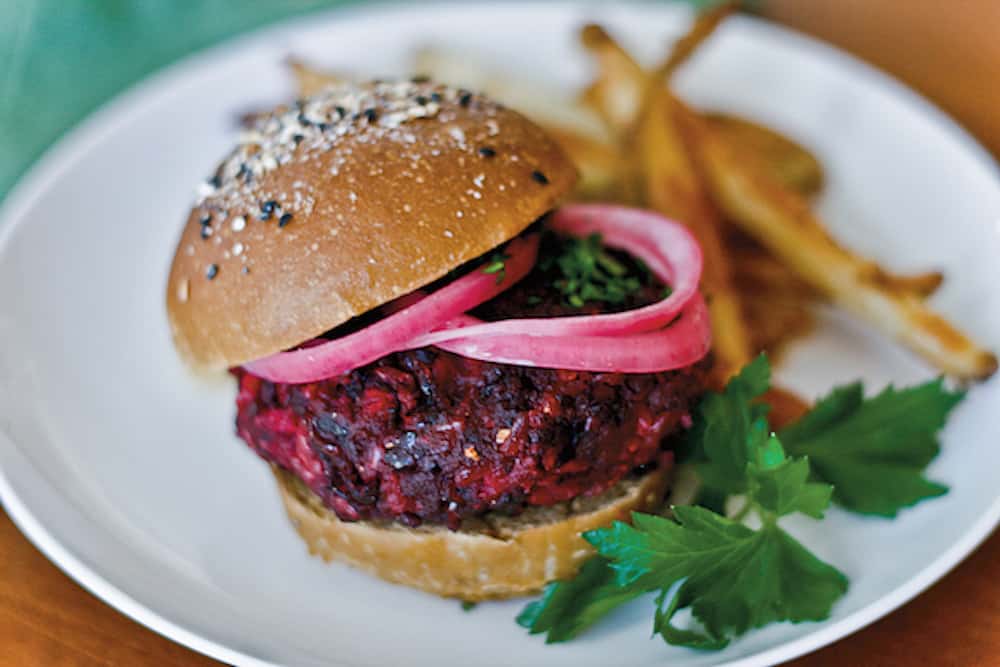 The beets in these burgers give them an extra earthy flavor, not to mention a beautiful pink color! The brown rice provides a hearty balance to the root vegetable so that the flavor isn't the only thing to rave about. They are filling, nutritious, and tasty.
These burgers are great for those summer nights you just want to whip up something easy. They don't require much fuss yet they are absolutely delicious. You can choose to eat them alone or stick them in some hamburger buns for a quick and easy take on the classic Portobello burger.
Anytime you see "spicy" and "black bean" together then you know that you're in for a treat! Indeed, these burgers are likely to please everyone in the family. Slip some fresh avocado in there for a total indulgence. This is one of our favorite vegan burger recipes.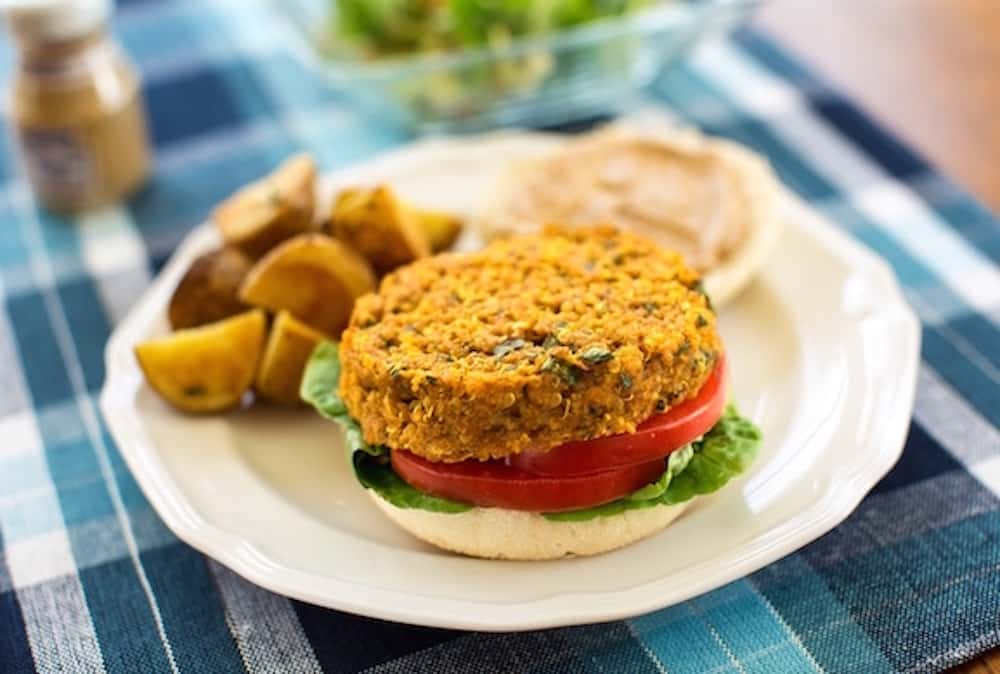 The red lentils and spices used in this burger add some serious depth of flavor. Along with that, you get a good serving of protein from the combination of lentils and quinoa. Another plus, lentils and quinoa cook up in about the same amount of time so you can easily whip them up together in one pan.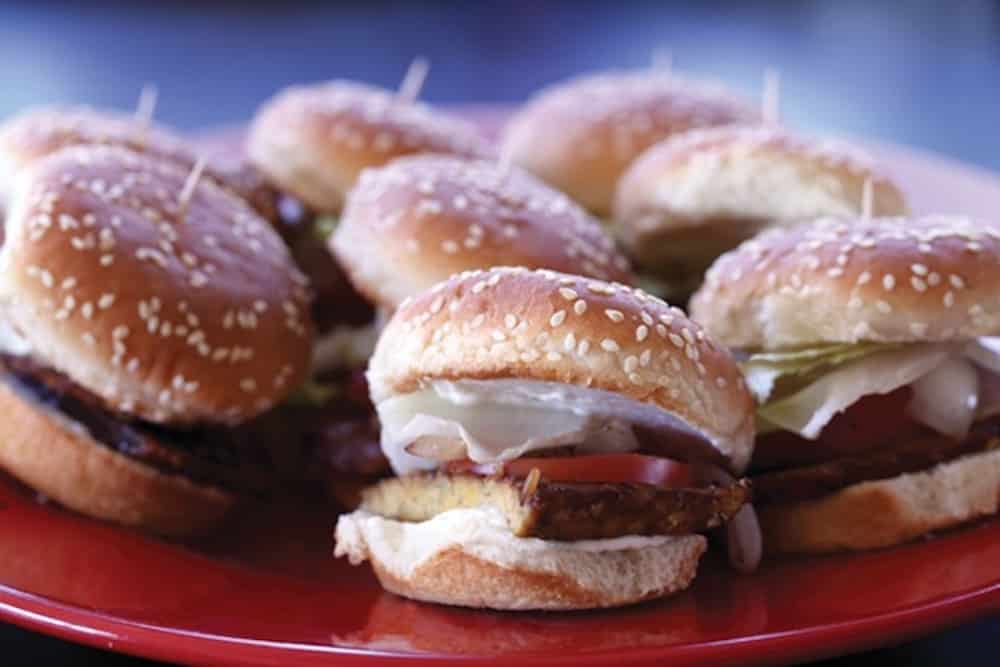 If you haven't tried tempeh yet then you are missing out! Tempeh is the veggie eater's best friend when it comes to traditional summer meals that usually involve meat. It's delicious and also incredibly healthy. The added (and arguably the key) ingredient sriracha makes these burgers a fun one to have on hand for your summer meals. Note that these will be a bit spicy!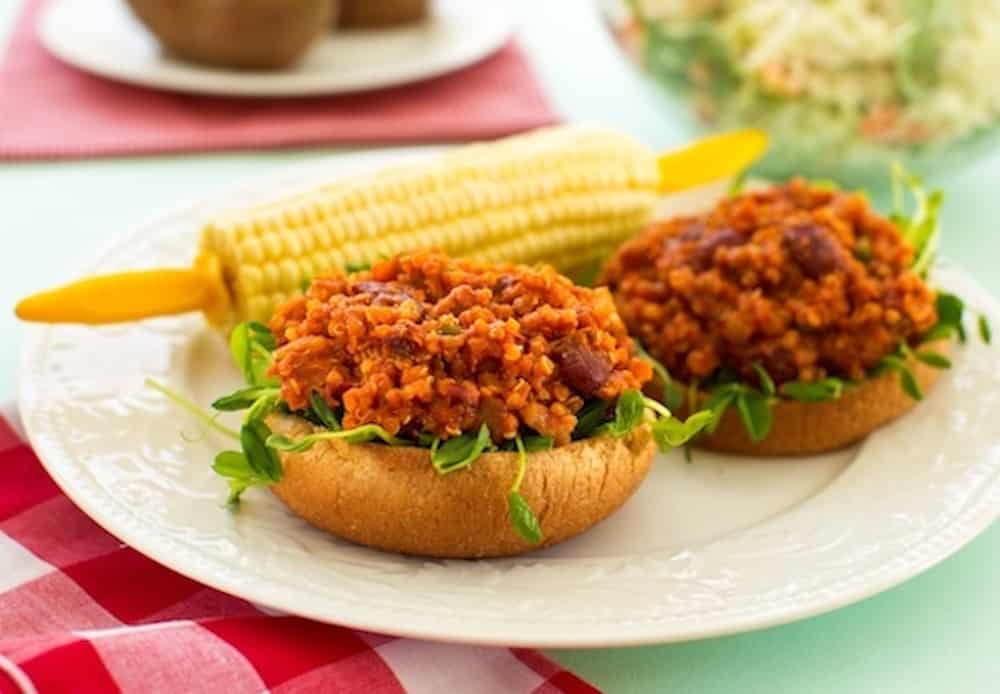 Sloppy joes are a classic favorite for the summertime and shouldn't be missed out just because you don't eat meat. This version of the sloppy joe is still packed with protein, thanks to the pinto beans, and is satisfyingly delicious.
Sweet potato and avocado burgers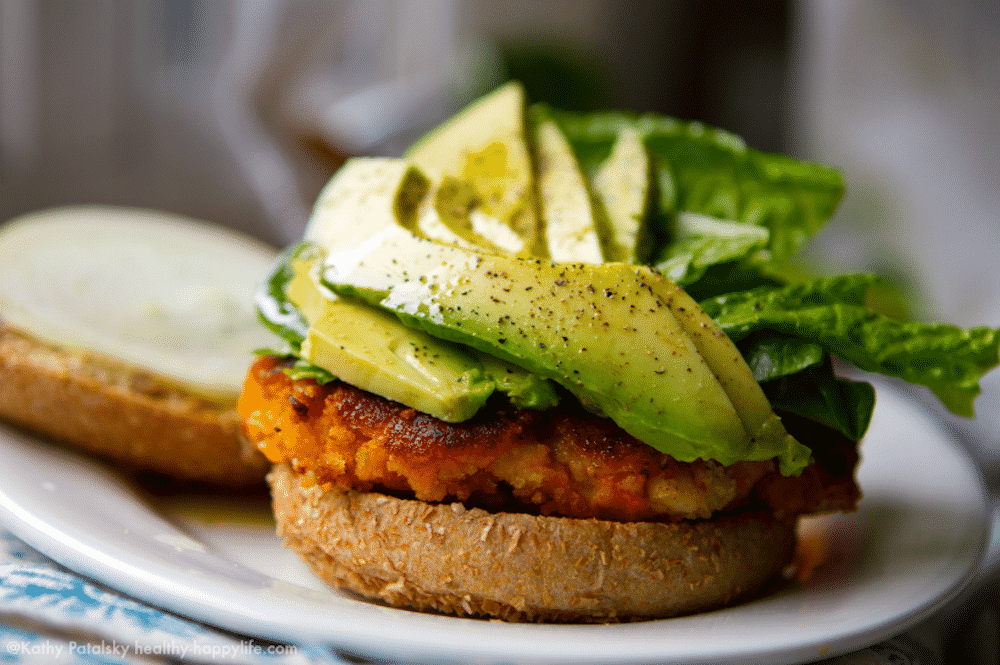 Finally, the best for last: the sweet potato and avocado burgers. It's so simple yet so good. The added layer of panko breadcrumbs is really worth the extra step, I promise.
Summer is right around the corner! Keep these recipes on hand and enjoy a variety of delicious burgers as the weather warms up.