It's easier than ever to enjoy eggless vegan "egg" recipes — classics you thought you'd have to give up once you went plant-based. When it comes to dishes that taste like vegan "eggs," substitute tofu and chickpea flour for surprisingly egg-like results. Here are some of our favorites. These are also great for those with egg allergies, or who are watching their cholesterol.
Deviled Tomatoes (at top) are filled with a combination of chickpeas, nutritional yeast, and vegan mayo, adding up to a fairly egg-like flavor and consistency. Similar idea, also based on chickpeas — Thug Kitchen's Deviled Chickpea Bites, which will bring your buffet table into the twenty-first century. Going one step further, Baked-In presents Vegan Deviled Eggs that not only approaches the taste of a deviled egg, but looks exactly like one, too! And Mouthwatering Vegan Recipes similarly presents Ultimate Genius Vegan Eggs.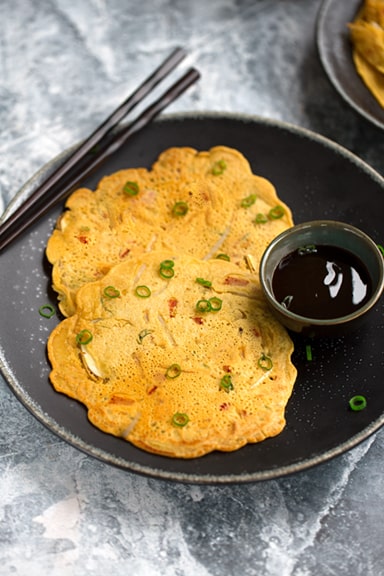 Vegan "Egg" Foo Yong is an excellent replica of the popular Chinese dish. This version, is made with chickpea flour, sometimes packaged as garbanzo bean flour and various other names you'll see in the note following the recipe. It's very easy to make, and excellent served with stir-fries and rice dishes.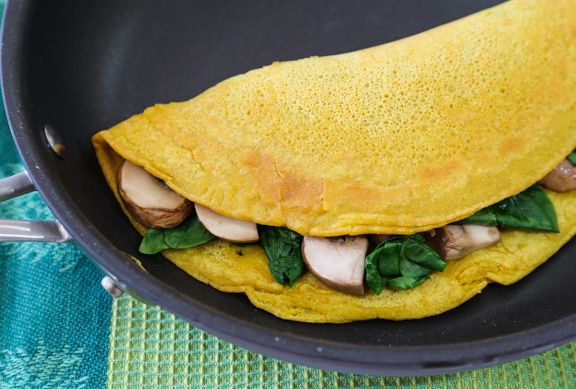 While Vegan Chickpea Flour Omelets or Frittatas don't taste exactly like eggs, they don't have to — they're tasty in their own right and do a fine job of enveloping your favorite veggies. They're excellent for brunch, portable lunches in a flat container, and as a light dinner.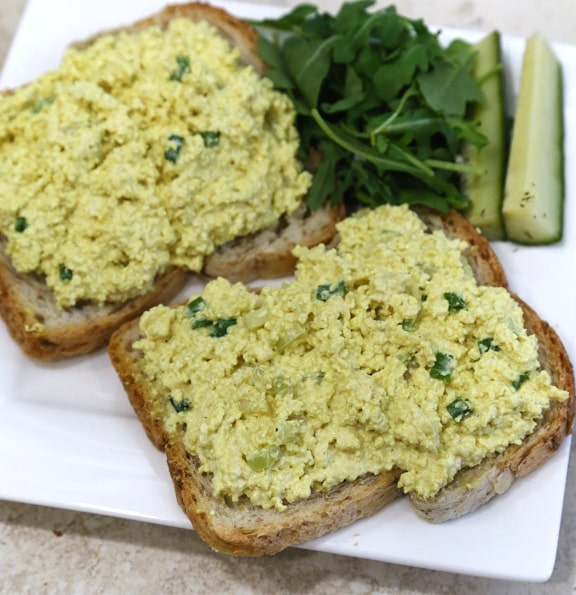 Tofu Eggless "Egg" Salad is one of our faves in the category of vegan "egg" recipes. We like to make this with firm tofu, but you can use silken tofu, too. It's quite a treat on fresh bread or in pita, but you can also just dollop it onto a salad.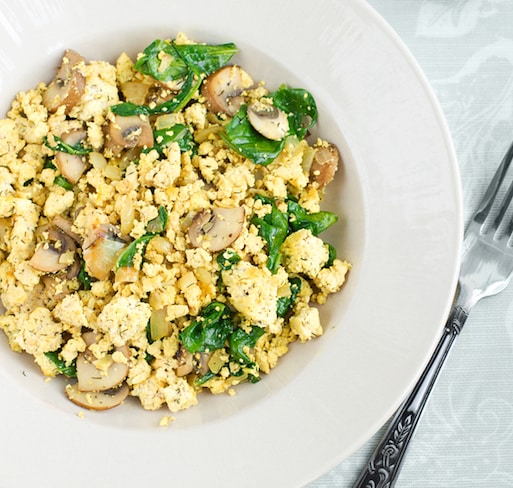 Vegan tofu scrambles are easy enough make without a recipe, and which are welcome for any meal of the day — breakfast, lunch, dinner, and of course, brunch. All you need are a few quick tips, some choice ingredients, and you can enjoy this yummy fare in minutes. If you do want a specific recipe to follow, try this simple and delicious Spinach or Arugula Scrambled Tofu.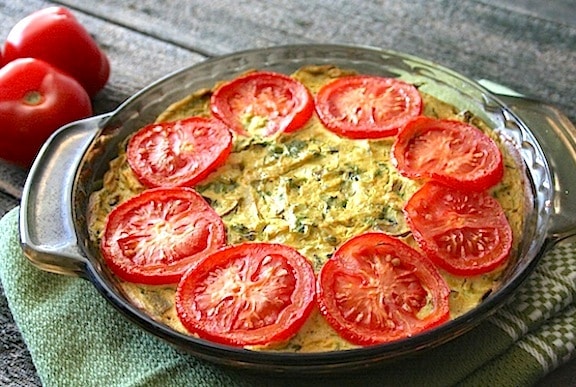 Crustless Tofu Quiche is so tasty and easy to prepare that you may come to prefer it over the heavy egg-and-cheese variety. For another tofu-based quiche, see Ricki Heller's gluten-free Classic Tofu Quiche.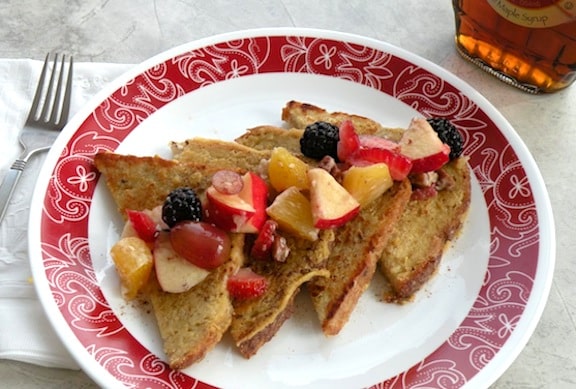 You don't need a lot of bells and whistles for our fantastic, Insanely Easy Vegan French Toast recipe. It's all about the golden-brown surface, cinnamon, and syrup. A nice amount of fruit or fruit salad is always a plus, too. I prefer garbanzo (chickpea) flour, as it yields an nice golden color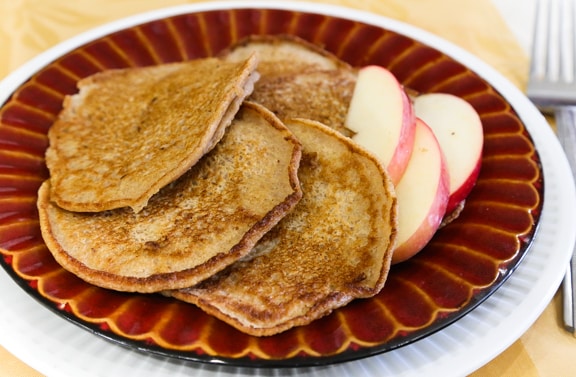 What's the egg substitute in pancakes? Actually, nothing. As it turns out, pancakes don't need eggs or egg substitutes at all! Case in point, Cinnamon-Apple Pancakes, which a lovely leisurely weekend breakfast or brunch, especially in the fall, when apples are abundant.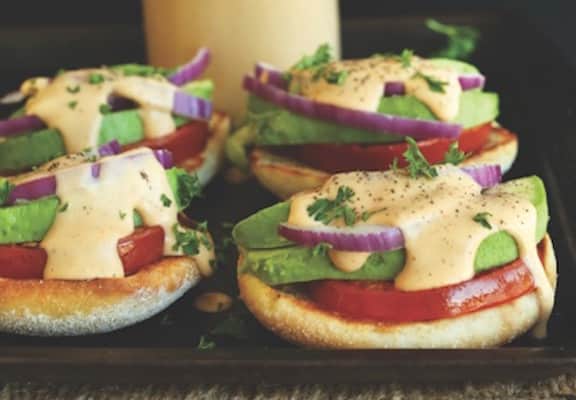 Avocado toast meats eggs benedict in this egg-free Savory Eggless Benedict by Minimalist Baker. Toasted English muffins, sautéed tomatoes, and ripe avocados are topped with a seriously decadent vegan hollandaise that gives the real thing a run for its money.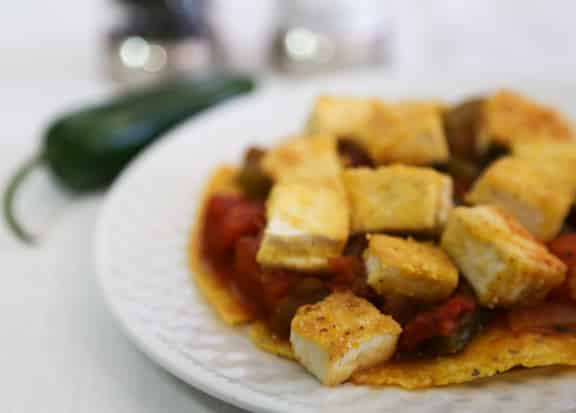 A veganized version of huevos (eggs) rancheros, Tofu Rancheros is prepared with Southwestern flavors and nestled on corn tortillas. It makes a nice brunch or light dinner dish.