Save room for dessert this Thanksgiving! This 15 indulgent vegan desserts are the perfect way to finish off your holiday feast.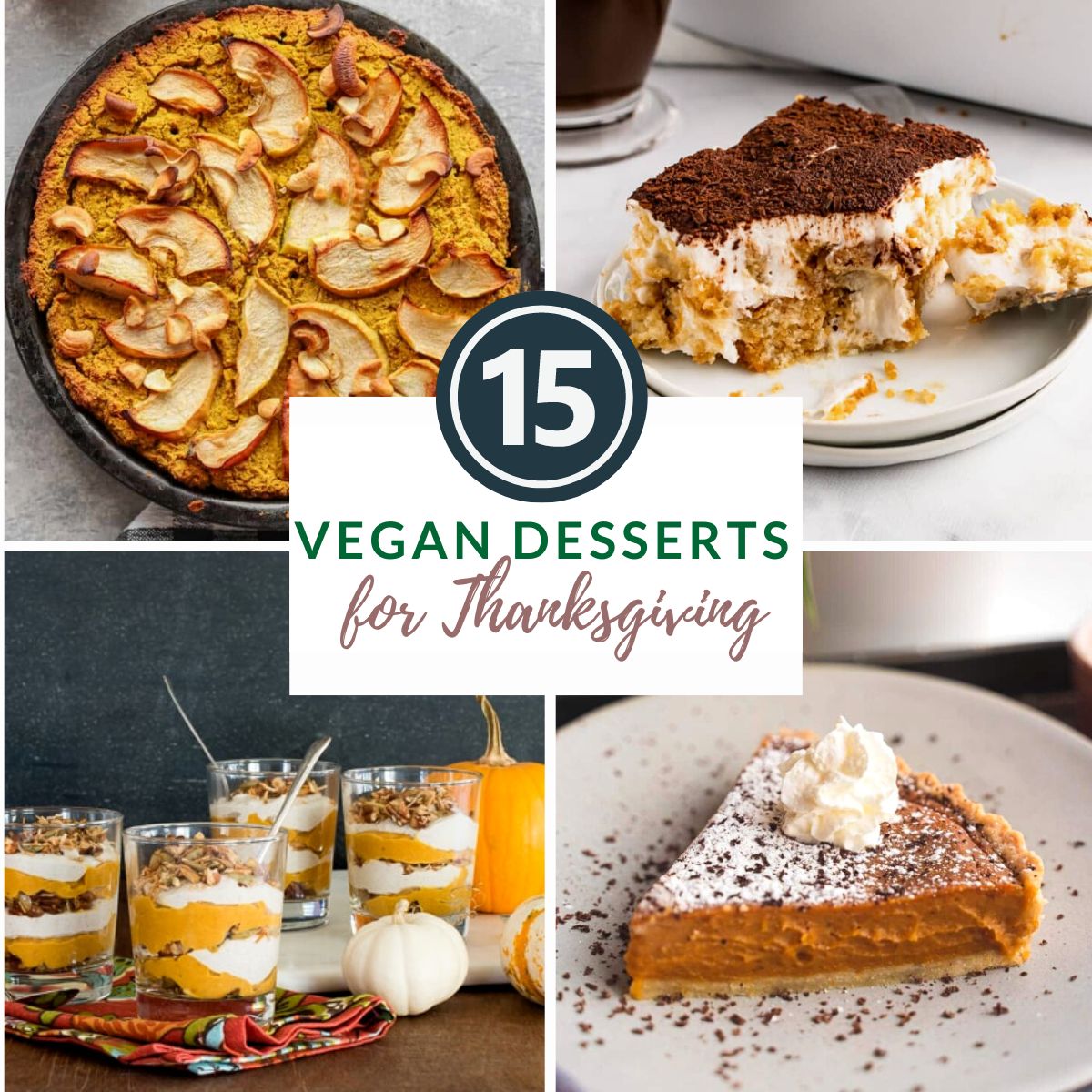 Thanksgiving is the mother of all food holidays. I mean, it's the one day of the year when we get to eat anything we want and the calories don't count. They don't count, right?
Well, I hope not, because dessert is always my favorite part of our Thanksgiving feast. So I've gathered up all my favorite holiday-worthy vegan desserts right here. Let's eat.
And if you're here planning your holiday menu, don't forget to check out our new Vegan Thanksgiving and Vegan Christmas cookbooks!
Delectable Vegan Thanksgiving Desserts
Make sure you leave room for one or two of these delectable vegan Thanksgiving dessert recipes. Here's an array of recipes including pumpkin pie and apple, pear, and cranberry treats.
I hope you've found the perfect vegan Thanksgiving dessert for your holiday celebration. For more inspiration, check out these great ideas:
And for the easiest holiday yet, don't forget to check out my complete Vegan Thanksgiving cookbook!