VegKitchen is mostly about recipes, plant-based health and kitchen tips ... and more recipes. But once in a while — especially during the holidays — the spirit of giving is upon us, and for the vegans, cooking enthusiasts, and avid readers in your life, here are a few books and other gifts ideas recommended by VegKitchen.
BOOKS FOR COOKS AND FOODIES
Several great books with a vegan orientation came out this year by amazing women I'm proud to call personal friends. Here they are, in alphabetical order, so I don't play favorites!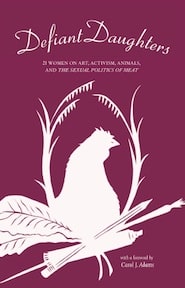 Defiant Daughters: 21 Women on Art, Activism, Animals, and The Sexual Politics of Meat (edited by Kara Davis and Wendy Lee) is a compilation of essays by young women who work toward justice for humans as well as animals, all of whom were influenced by the work of Carol J. Adams' groundbreaking book, The Sexual Politics of Meat. I'm sorry I've not yet done a full review or excerpt yet on VegKitchen, though I intend to soon. It's a great gift for the vegan activist in your life, and includes essays by my friends and colleagues Jasmin Singer, Lagusta Yearwood, and Carolyn Mullin. Learn more about Defiant Daughters on Amazon, and look out for more on this book on VegKitchen in the near future.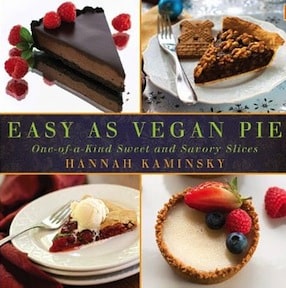 Easy as Vegan Pie: One-of-a-Kind Sweet and Savory Slices by Hannah Kaminsky is by a talented young woman who took the (gorgeous) photos for my forthcoming 2014 book, Plant Power. This is the fourth book of vegan sweets that Hannah both wrote and photographed, an amazing feat considering that she's not even nearly out of her twenties. If you enjoy pie, or just enjoy looking at beautifully presented confections, this is a lovely gift book. Here's a sample recipe for Mud Pie, which really is as easy as (vegan) pie.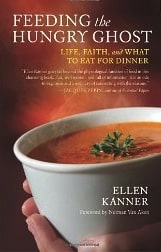 Feeding the Hungry Ghost: Life, Faith, and What to Eat for Dinner by Ellen Kanner is by the Meatless Mondays columnist at Huffington Post as well as a lovely human being and writer. It's a collection of musings arranged seasonally (many in the form of memoir), on the place of food as a way to comfort, connect, inform, and expand our consciousness. What makes it a rarity in the realm of food writing is that it comes from Ellen's completely plant-based perspective. Here's a full review of Feeding the Hungry Ghost, including a Q & A with the author.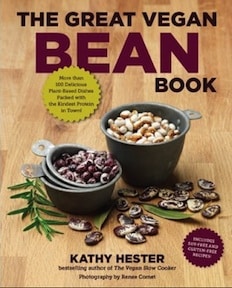 Great Vegan Bean Book: More than 100 Delicious Plant-Based Dishes Packed with the Kindest Protein in Town! by Kathy Hester is timely book on a great food group that's experiencing a well-deserved revival. Beans are versatile, inexpensive, and tasty, not to mention that they're really good for you in so many ways. The bean fans in your life will love this beautiful, colorful book. Read our brief review here, which contains links to sample recipes from the book.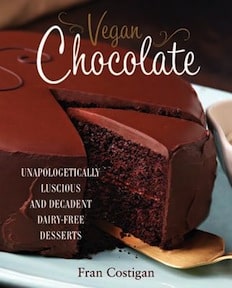 Vegan Chocolate: Unapologetically Luscious and Decadent Dairy-Free Desserts by Fran Costigan: My friend Fran is known as "The Queen of Vegan Desserts" but I'd like to upgrade her to Empress. In this definitive guide to all things chocolate, Fran shares her wealth of experience as a pastry chef and chocolatier with recipes that are accessible to home cooks as well as professionals. And, it's an absolutely gorgeous book. A perfect gift for the chocolate lover in your life, vegan or not! Here is a sample recipe, Chocolate Orange Sesame Truffles.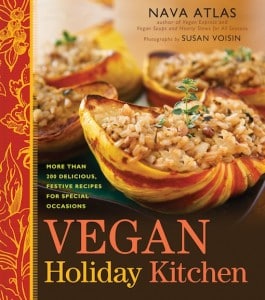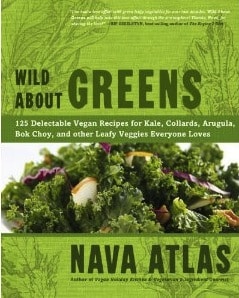 Wild About Greens and Vegan Holiday Kitchen: Hey, I need to make a living, too! These are my my two most recent books are Wild About Greens: 125 Delectable Vegan Recipes for Kale, Collards, Arugula, Bok Choy, and Other Leafy Veggies Everyone Loves is a definitive guide for anyone who wants to get more of the healthiest food group on the planet, deliciously and easily. Vegan Holiday Kitchen: More than 200 Delicious, Festive Recipes for Special Occasions addresses all your plant-based holiday food needs, covering Thanksgiving, Christmas, Easter, Passover, the Jewish New Year, summer entertaining, and other company fare, including potlucks and brunches. Explore more of my books here. 

KITCHEN AND FITNESS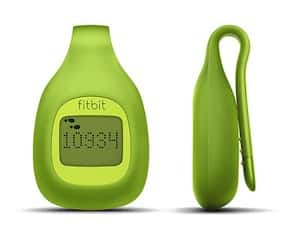 Fitbit Wireless Personal Trainer: My first order of panic is when I can't find my iPhone; my second wave of panic sets in when I can't find my Fitbit. This tiny item counts your daily steps and how many miles you've walked. For optimal health, at least 10,000 steps should be taken each day, and when you have a device that holds you accountable, you find ways to do it!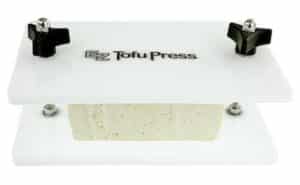 EZ Tofu Press is a simple device that easily presses the water from blocks of tofu so that they get a firmer texture and are more able to absorb the flavors around them. No more paper towels or pressing your tofu with towers of books! Here's VegKitchen's brief review of the EZ Tofu Press.
MORE FUN STUFF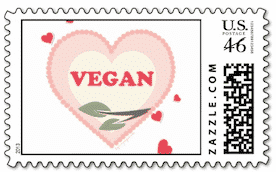 My friend Sharon Nazarian at Big City Vegan has a whole slew of products and gift items that celebrate all things vegan! Here's a sampling:
You'll find even more in Big City Vegan's Zazzle Store. In addition, Big City Vegan's CafePress Store features a holiday section with various products including Christmas stockings and much more!
* This post contains affiliate links. If the product is purchased by linking through this review, VegKitchen receives a modest commission, which helps maintain our site and helps it to continue growing!