If you're celebrating the holiday today, enjoy your family and friends! And if you're firing up the grill, the quickest route to grilled vegan burgers is this recipe for Easy Portobello Burgers. If you don't grill, no worries, you can still make this in a skillet and serve with lightly cooked or grilled corn and a big salad or any kind of potato salad for a fabulous summery meal.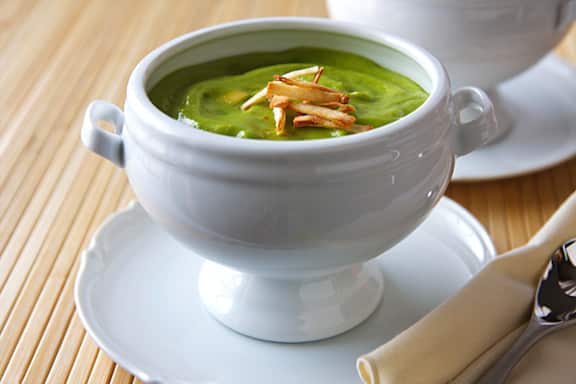 It's going to be a hot one this week, and cold soups are one of my favorite ways to feel refreshed in the summer heat. What makes any cold soup even better for me is if it needs no cooking at all, like this Cold Avocado and Green Pea Soup. Try this with Vegan BLT Tartines.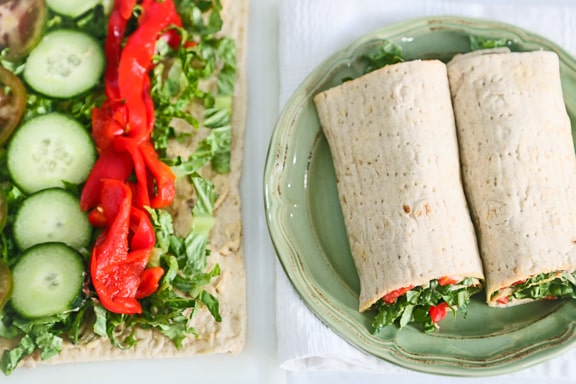 In Hummus and Veggie Lavash Wraps, rectangular soft lavash wrappers are even easier to make sandwiches with than round wrapper breads — everything lines up so neatly, and they roll up so easily. Hummus holds everything together, and plenty of romaine lettuce plus fresh tomatoes, cucumbers, and roasted red peppers means that your yummy sandwich is also a salad! Serve with leftovers of yesterday's Cold Avocado and Green Pea Soup, above, or make some fresh if you haven't yet.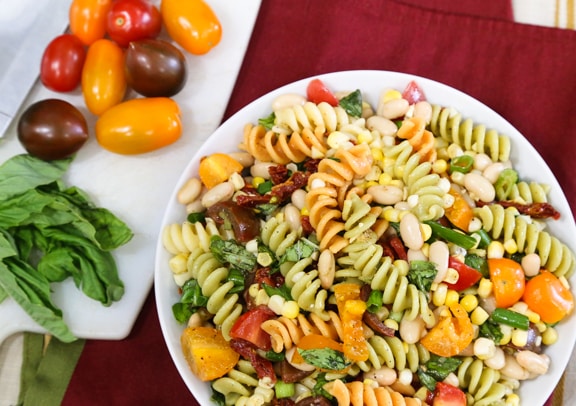 Cool pasta salads are a great choice for this time of year, and Pasta Salad with White Beans and Corn is perfect for the season. Brimming with fresh corn and tomatoes, this is easy enough for everyday meals. This is a delicious accompaniment to grilled vegetables or veggie burgers.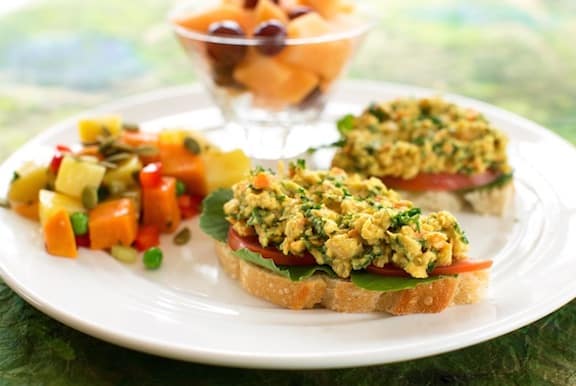 End the week with an easy and tasty sandwich. Chickpea and Kale Sandwich Spread or Salad makes a great spread for bread, a filling for pita bread or a wrap (along with some tender lettuce and sliced tomatoes), or layered scoop of it on a sturdy flatbread and served open-faced. For a nice warm weather meal, this is great served with any sort of potato salad or slaw and a simple fruit medley.