We most often associate potato salads with summer fare — potlucks, barbecues, and picnics. But there's no reason not to enjoy robust potato salads all year round. Here are a few favorites that incorporate ingredients that are available any time. Serve potato salads as hearty side dishes with veggie burgers or other sandwich fare; a helping of potato salad is a nice change of pace for a portable lunch, too. First up — Warm Mediterranean Potato Salad, enhanced with zucchini and artichoke hearts, can be made any time of year. Its seasonal personality enhanced by either rosemary (for cooler months) or basil (for warmer weather).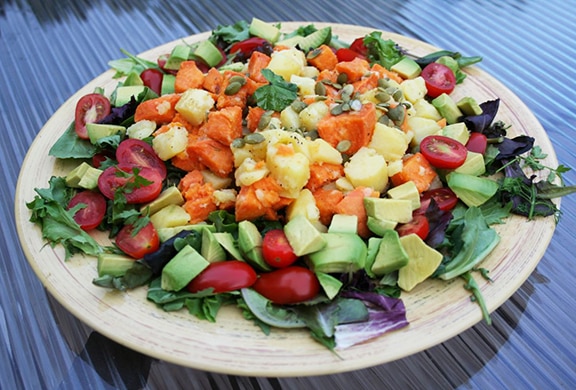 Sweet and White Potato Salad with Mixed Greens, combining white or golden potatoes and sweet potatoes is one I often make for company. It's so pretty, yet is incredibly easy to prepare.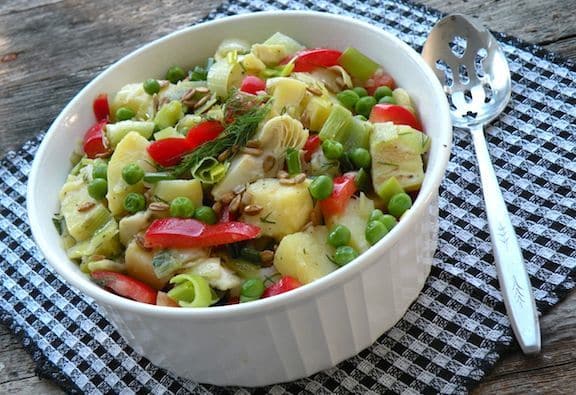 Luscious Potato and Leek Salad is easy to make, with the warming touch of leeks. It's great with grilled dishes, and is a nice potluck or company dish year round.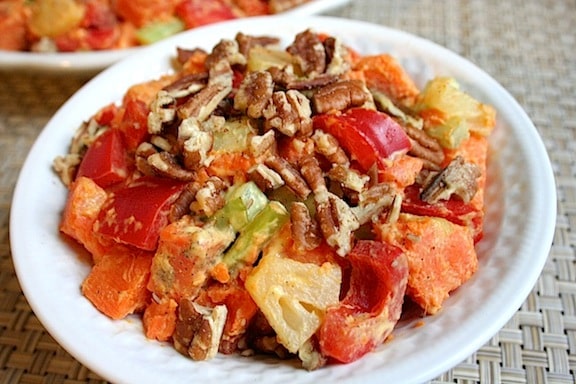 This simple Sweet Potato Salad with Pecans by Ginny Messina is a great choice when you want something a little different for a picnic or potluck. It's also a wonderful addition to fall and winter holiday meals.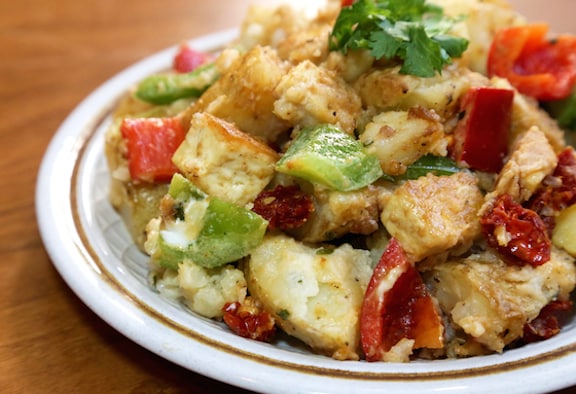 Marinated Potato-Tofu Salad can be a flavorful main dish during summer months, but is welcome any time of year. Simple though it is, it's always a hit with guests, and is a good potluck dish.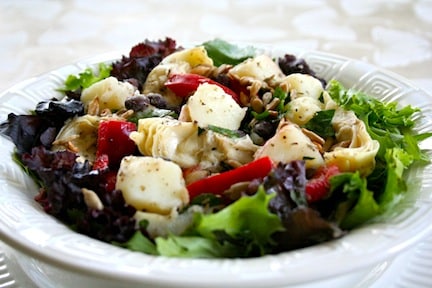 If salads aren't your thing, try this Potato and Black Bean Salad, which may change your mind. Potatoes add comfort, and black beans add flavor and protein.