On this post-Thanksgiving week, many Americans, at least, may be feeling a bit "stuffed." So let's look at some dinner options that are hearty without being heavy, and are easy on the budget. It's nice to start the week with a pot of soup or stew that can last for a bit, and can even be packed into a thermos and taken to work or school. Country Captain Stew is an unusual blend of potatoes, tofu, and tart apple in a mildly curried base. Serve with a crusty bread and a slaw-style salad and you're all set.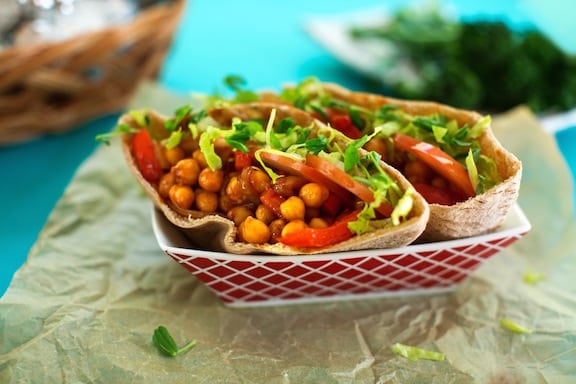 BBQ-Flavored Chickpea Pitas combine cool romaine lettuce and barbecue-flavored chickpeas to create a hearty pita sandwich. This pairs well with many simple companions — potatoes or sweet potatoes, fresh corn, a simple quinoa salad, or soup — especially if you have leftovers of last night's Country Captain Stew.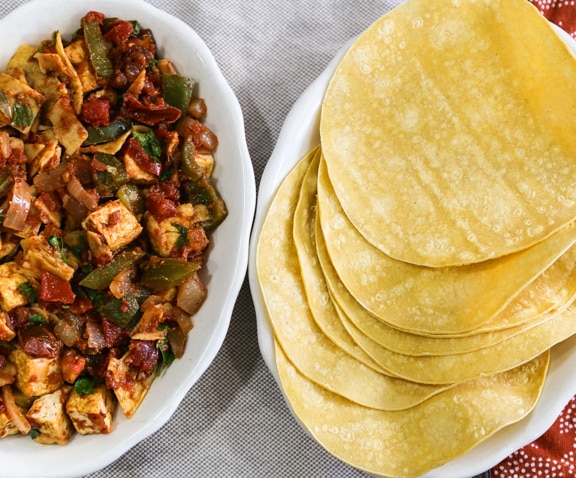 Here's a vegan version of migas, a Southwestern Tofu Scramble that replaces the traditional eggs with tofu. It's a great choice for an easy dinner, and can be served for a leisurely weekend brunch, as well. Serve with a colorful salad and simple bean dish like Refried Pinto Beans or Garlicky Skillet Black Beans.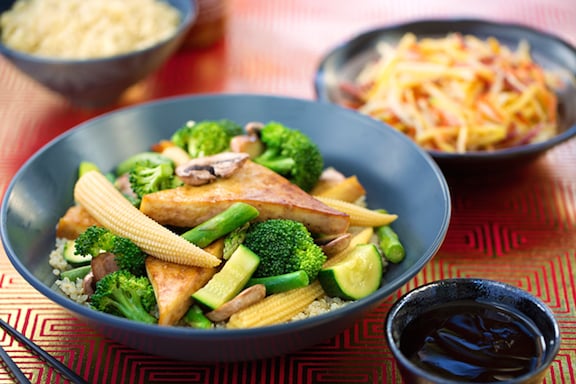 Sautéed Tofu with Green Veggies is served with a choice of sauces, depending on your inclination — either a rich peanut sauce or teriyaki marinade. This is good served with brown rice or quinoa and a colorful salad or slaw — try it with Fruity Red Coleslaw.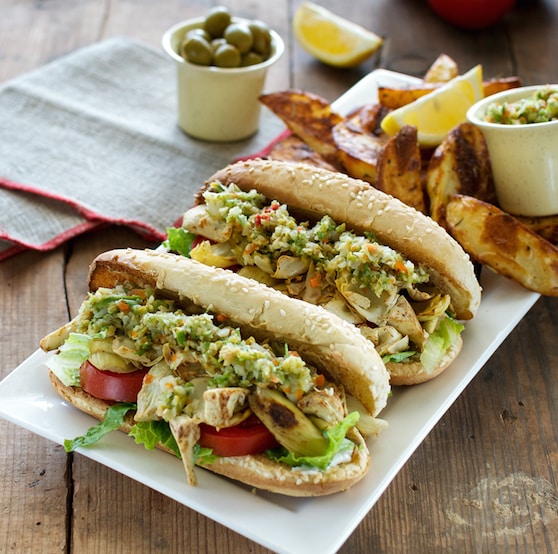 End the week with a fun meal of Robin Robertson's Artichoke Muffaleta Po' Boys, which brings together the best of two popular New Orleans culinary icons. Serve with Potato Oven "Fries" or Wedges and a platter of raw vegetables.